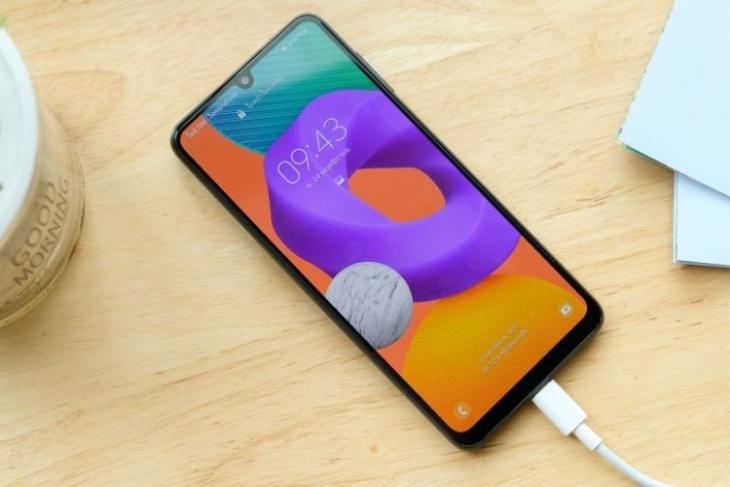 Samsung followed Apple's lead and began selling its high-end Galaxy S series without a charging adapter in the box. Many OEMs, including Xiaomi, followed suit to help cut down the carbon footprint. Now, the rumor has it that Samsung might follow a similar strategy and stop offering a charger in the box, even for its affordable smartphones, which might not be a likable decision. Here's what we know.
Inexpensive Samsung Phone Won't Get In-Box Chargers?
A recent leak (courtesy of Yogesh Brar) suggests that Samsung might stop shipping its Galaxy A and Galaxy M smartphones with an in-box charger. That means users will only get a charging cable with the budget Samsung phones they will opt for in the future.
The decision to remove the charger from the box of the budget Samsung phones might also be applicable to the Galaxy F-series phone and the first one to face the brunt could be the upcoming Galaxy F23. For those who don't know, the Galaxy F23 is all set to launch in India tomorrow with a 120Hz display, a Snapdragon 750G chipset, triple rear cameras, and more.
There's no word if this move is only for India or might become official for budget smartphones in other markets. Whatever the case is, this information will come like a disappointment for many, especially in India given that the budget phone takers are more as compared to the ones going for a high-end smartphone.
This could even see people refrain from going for a Samsung smartphone in this scenario, considering they will have to spend more and the company might lose ground to rivals like Realme, Xiaomi, and more who still offer an in-box charger.
That said, since this is a rumor, we can't fully rely on this and will have to wait and watch what Samsung actually does. We will let you once we get any official details. So, stay tuned and do tell us if you agree with Samsung's alleged decision in the comments below!