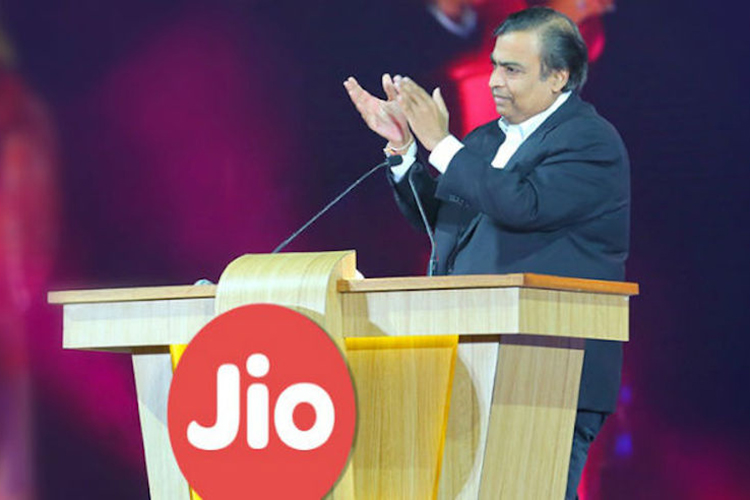 Reliance Jio, which recently completed its first two years of operations, has attracted many users on the basis of its attractive pricing. Now, the telco is looking forward to bringing new users on board, on the back of superior network quality.
Reliance Jio is deploying ISRO's satellites while the technology for this backhaul network has been developed by Hughes Communications (HCIL). This network will help strengthen network in common areas, but the aim behind this is to connect up to 400 different sites in the rural as well as remote areas around India.
In order to set up this backhaul communication network with the help of HCIL, Reliance Jio will be spending a sum of $10 million. The satellite-based network will beat challenges such as the lack of proper infrastructure and challenging terrains, which are the biggest factors hindering communication over a tradition microwave network.
In partnership with HCIL, Jio will set up two Earth stations for these satellites in Mumbai and Nagpur, while two mini hubs will be set up in Leh and Port Blair. These will serve the connectivity needs of areas such as Andaman and Nicobar as well as Lakshadweep islands, North East India, and the states of Jammu & Kashmir and Uttarakhand.
But the backhaul satellite connectivity will also benefit Jio users in the remote and hilly areas of states such as Maharashtra, Karnataka, Odisha, Himachal Pradesh etc. While satellite-based networks cannot match up to the speeds guaranteed by microwaves or a fiber network, it can still provide speeds ranging between 10Mbps and 30Mbps.
Moreover, the satellites used by Jio offer the advantage of compression and acceleration, since it only uses a 4G network, unlike other telcos. Other operators using satellite backhaul use it for 2G and 3G services, primarily focusing on the improvement of the calling network.
Neither of the companies has shared details about when would this deployment become fruitful for the users, nor has the fees paid to ISRO ben revealed.
---