Recently, Razer announced their latest product in the eGPU enclosure market, the Razer Core X. Launched alongside the new Razer Blade gaming notebook, the Razer Core X is an external graphics enclosure which can easily house three-slot graphics cards from Nvidia or AMD, with enough room left to accommodate a custom cooler. The new Core X comes with support for macOS, and is aggressively priced at $299 as opposed to its bigger brother Razer Core V2 which retails for $499. However, the biggest constraint with Razer's products has been that they have always been designed to work better with Razer's own laptops, and they are not even available in most regions. As such, if you're looking for a new eGPU enclosure and for some reason you cannot get your hands on the Razer Core X, read on, as we list out 7 best Razer Core X alternatives that you can buy:
1. PowerColor Gaming Station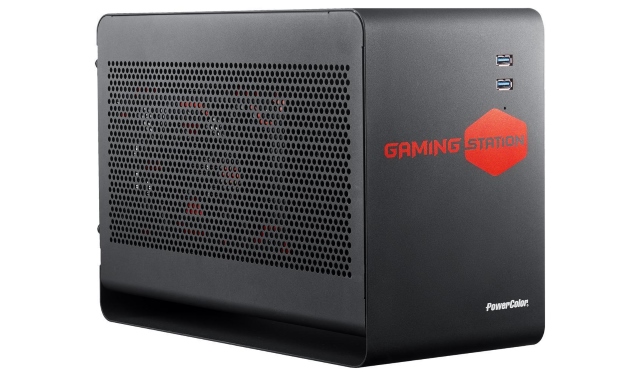 At the top of our list, we have the PowerColor Gaming Station. Similar to the Razer Core X, the PowerColor Gaming Station is available at a price point of just $299 and ends up offering a lot in the package. The Gaming Station has an internal power supply of 550W and can offer a max GPU power of 375W, which should be enough for powering the most demanding GPUs out there. Just like Razer Core X, the PowerColor Gaming Station also makes use of the Thunderbolt 3 interface, supporting speeds up to 40Gbps, and is compatible with both Microsoft Windows and macOS. As for expansion, the Gaming Station features 5x USB 3.0 Type-A ports along with a Gigabit Ethernet port as well.
Buy from Newegg: ($299)
2. AKiTiO Node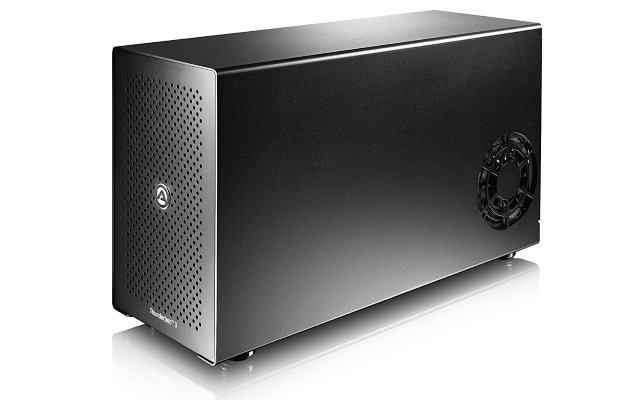 Next up, we have the AKiTiO Node on our list. If you want everything that the Razer Core X offers while saving a few bucks, the AKiTiO Node is a no-brainer. It shares the same no-nonsense minimalistic design approach and offers everything that the Razer Core X does, available for a price cheaper than the Razer eGPU closure. It features a full PCIe x16 slot and supports all PCIe Gen3 x4 cards. The four PCIe Gen3 lanes and the Thunderbolt 3 interface are capable of transfer rates up to 40Gbps, providing enough bandwidth even for the most demanding PCIe cards. The AKiTiO Node has a 400W SFX inbuilt power supply, with a 375W max GPU power rating. Similar to the Razer Core X, the Node also supports both Windows and macOS, however, only AMD cards are supported for the latter one.
Buy from Amazon: ($261.57)
3. OWC Mercury Helios 3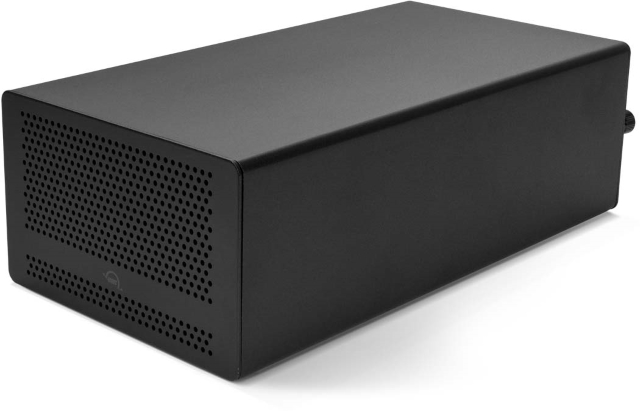 If money is an issue, the OWC Mercury Helios 3 is a great option, coming in a $100 cheaper than the Core X. Just like the Razer Core X, the OWC Mercury Helios 3 is another all-black minimalistic eGPU closure. The "Little Black Box", as OWC like to call it, requires a mere 90W power supply (externally) and weighs just 3.10 lbs, making it the lightest eGPU on this list. While it does not feature any extra USB expansion ports, it is the only eGPU to have an mDP (Mini DisplayPort) on it. Additionally, it has 2 external Thunderbird 3 ports, making it one of the rare eGPUs to offer Daisy Chaining. While it is not as big as the Razer Core X, the Helios 3 still manages to hold its ground and supports GPUs of length up to 7.75 inches. 
Buy from Amazon: ($199)
4. PowerColor Devil Box
Just looking at the image, you must be wondering why this eGPU enclosure is on this list. While its design may not appeal to a majority of people, its features certainly will. The Devil Box 3 has specs identical to the Razer Core X, running with the help of 500W PSU, but weighing 7.92 lbs. It also has an Ethernet port, a SATA III port and comes with support for AMD's X-Connect Technology. Alongside 4 USB 3.0 ports, the Devil Box also features a USB C 3.1 Gen1 port for enhanced connectivity. Furthermore, like the Razer Core X, the Devil Box 3 can also house a GPU of 12.2 inches. Thanks to the recent price revisions, this eGPU sells like hotcakes, and you should hurry up since it is basically a powerhouse with tons of expansions, which makes it a great Razer Core X alternative.
Buy from Newegg: ($380)
5. Zotac AMP Box Mini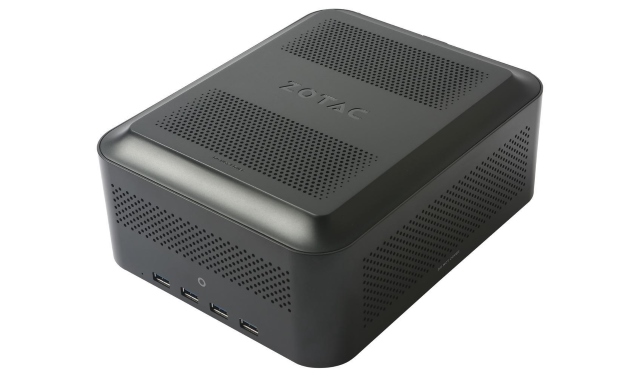 Now I know many of you fancy the Razer Core X for its simple and compact size, right? What if I told you that there's an ever smaller alternative available? The Zotac AMP Box Mini is just the product that I'm talking about. The AMP Box Mini is literally just half the size of the Razer Core X but offers added features as well. Apart from a PCIe slot for housing your desktop grade GPU up to 200mm (7.87in) length, the Zotac eGPU enclosure also sports support for an NVME PCIe SSD. Now, while it manages to deliver a max GPU power of just 150W, that should be enough for a GPU such as a GTX 1050ti or a GTX 1060, which is capable of running most AAA titles at high resolutions. What's more is that you can get this for a price cheaper than the Razer Core X, which is just great.
Buy from Amazon: ($220)
Buy from Newegg: ($189)
6. AKiTiO Thunder 3 Duo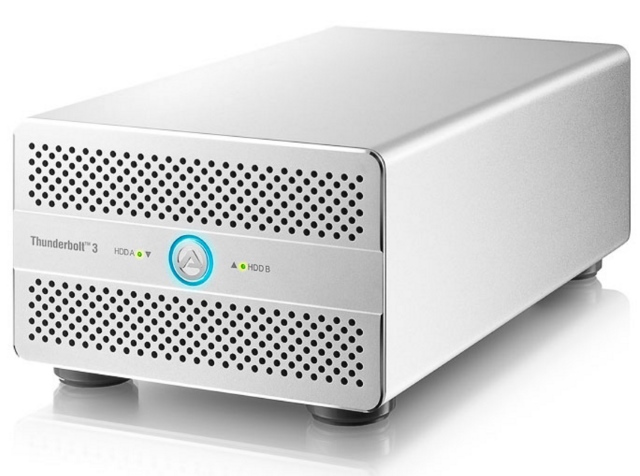 AKiTiO has made a name for itself in the eGPU market by offering great products at a competitive price point, and thus another product from them in the list. One of the key points that sets this eGPU enclosure apart from others on this list is that while all other options, including the Razer Core X, rely on the Thunderbolt 3 port, the Thunder 3 Duo has support for both Thunderbolt 3 as well as a USB 3.1 port, for compatibility with older gen laptops. Also, while there are no expansion ports on the Razer Core X, the AKiTiO Thunder 3 Duo features an external HDMI display port for connecting your monitors or TVs directly to this eGPU, along with an extra Thunderbolt port.
Buy from Amazon: ($235)
7. Asus XG Station Pro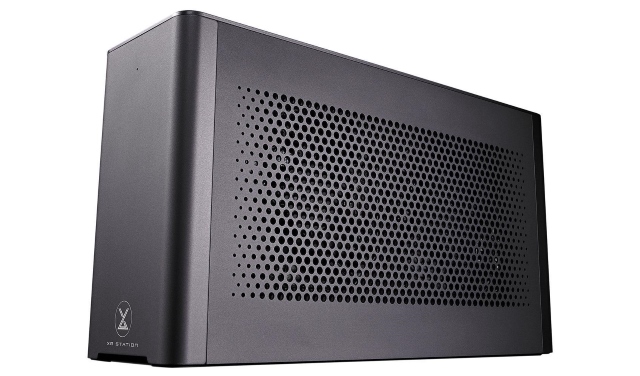 Just like the Razer Core X is kind of the mini variant of the Razer Core V2, the Asus XG Station Pro is the smaller version of the Asus ROG XG Station 2. Unlike the Razer Core X which has an internal power supply, the Station Pro makes use of a 330W external PSU, allowing it to deliver up to 300W to the GPU. Apart from the Thunderbolt 3 port that it uses for the interface, the XG Station Pro also comes equipped with a USB 3.1 Gen 2 Type-C port for expansion. The Asus XG Station Pro might be a lot bigger than the Razer Core X, but it also facilitates for better cooling all around, thus ensuring your GPU lasts longer. Furthermore, the product is AURA Sync ready with the ASUS XG Station Pro's plasma tube, so you get access to all the RGB lights.
Buy from Newegg: ($330)
BONUS: Razer Core V2
As always, if you prefer to go the Razer way, you still have the Razer Core V2 at your disposal. The V2 improves upon its predecessor, by adding an additional Thunderbolt 3 controller. Thanks to the dual Thunderbolt 3 controller, both the GPU and the extra USB ports have their own dedicated PCI-Express lanes. You still get a 500W Flex-ATX PSU in the Core v2, which should hold well against the most demanding of the GPUs. What's more is that you get Razer's signature Chroma lighting for all the RGB effects you want on your gaming desk.
Buy from Amazon: ($499.99)
SEE ALSO: 10 Best External GPU Enclosures (eGPU) You Can Buy
Game More with These Razer Core X Alternatives
Well, that was all from our side. While the Razer Core X is undoubtedly one of the best eGPUs available out there, especially due to its great max GPU power capability, it offers no expansion ports, and is not available in plenty of regions. Personally, if you don't really need the biggest GPU out there, the Zotac AMP Box Mini is what I'd recommend. Nonetheless, we've listed out all the great alternatives to the Razer Core X. So, which one would you be going with? Let us know your thoughts in the comments down below.