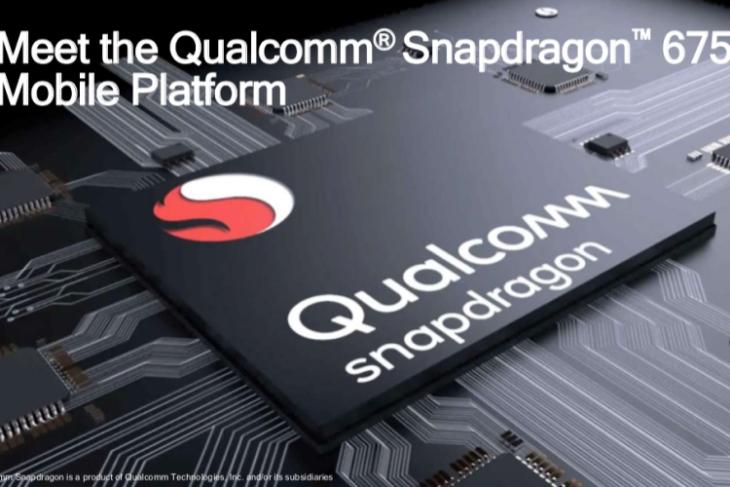 Qualcomm is today expanding its Snapdragon 600-series mid-range Mobile Platform lineup with the announcement of Snapdragon 675, which is said to pack a bunch of high-end features such as support for triple cameras, AI processing, and improved gaming performance.
The Qualcomm Snapdragon 675 Mobile Platform is the chipmaker's latest endeavor to bring flagship-grade features to their mid-range lineup. This is still an octa-core processor, with two performance and six efficiency cores, but it's first to employ the 4th-gen Kryo 460 CPU architecture that is based on the latest ARM Cortex A76 core. The efficiency cores are still based on the same Cortex A55 cores, ensuring an overall improved latency and faster app launch times.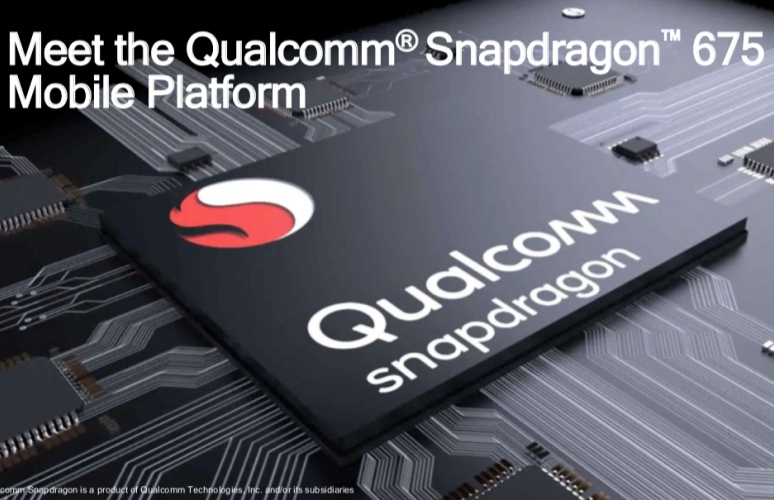 This time around Qualcomm is focusing on gaming, camera, and AI with the Snapdragon 675. The rise of mobile titles like PUBG Mobile has made gaming one of the most important segment for phone makers, especially in mid-rangers. This chipset now strives to reduce janks by up to 90%. Qualcomm has worked with game engine makers to optimize the experience but we don't have any performance figures to justify the same right now.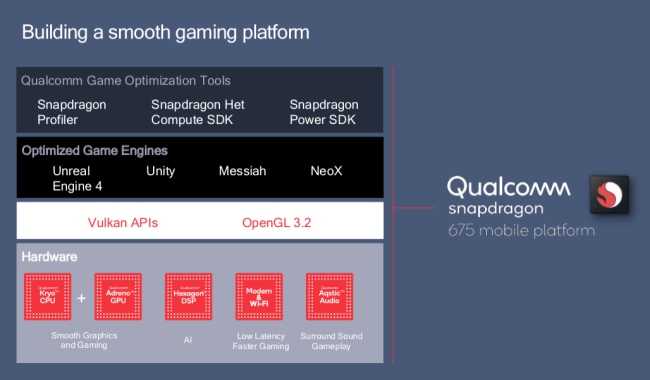 In the optics department, the Snapdragon 675 supports up to three cameras on either side of the device. This means you can place up to six cameras on mobile phones powered by this Mobile Platform, where the module could include a wide-angle, ultra wide-angle, and a telephoto lens.
Qualcomm says that you will be able to click a single photo and then pick between the wide-angle, ultra wide-angle, and telephoto shot.
In an official press statement, Kedar Kondap, VP of product management at Qualcomm Technologies said, "the Snapdragon 675 plays a primary role in allowing OEMs to design next-generation features with incredible performance into their upcoming smartphones."
The Snapdragon 675 is a successor to the Snapdragon 670, but it still ranks below the Snapdragon 710 Mobile Platform (as per Qualcomm) that is a step closer to their flagship 800-series chipsets. The Snapdragon 675 also has Qualcomm's third-gen AI Engine on board that enables faster and secure Face Unlock via the use of the chipmaker's Hexagon DSP and an ultra-low power always listening mode with support for multi-voice assistants like Alexa and Google Assistant.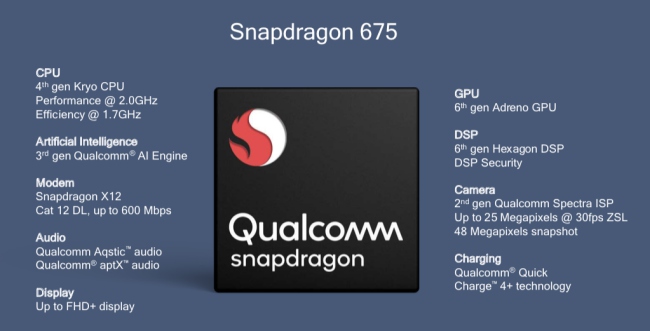 While Qualcomm hasn't doled out any performance and efficiency figures in comparison to its predecessor, we expect it to perform at par with the existing Snapdragon 670. The first set of devices powered by the Snapdragon 675 chipset are expected to land in the market in the first half of 2019.