If you're still confused between purchasing Sony's PS4 Pro or Microsoft's more powerful Xbox One X, this Black Friday deal might help you make a clear decision. Both GameStop and Walmart have discounted the price of the PS4 Pro to $350, and this is the first time I've seen any discount on Sony's greatest gaming console. You might think it's just 50 bucks, but it's actually a big threat to Microsoft's Xbox One X, which was recently launched at $499. If the price gap of $100 was not good enough to help you decide either of these consoles, this price cut should be able to solve your problem. With a price gap of $150 at the moment, it's now even harder to justify the performance difference between the PS4 Pro and Xbox One X.
Both of them are 4K-capable consoles, but the new Xbox One X is clearly the more powerful unit, being able to churn out 6 teraflops of computing performance, compared to the 4.2 teraflops offered by the PS4 Pro. Regardless of packing weaker hardware, the PS4 Pro is able to deliver 4K gaming experience by taking advantage of checkerboard rendering. Now, when Microsoft announced the Xbox One X, it was advertised as a true 4K console, but it still has a similar checkboard technology to upscale games that are natively rendered at near-1440p resolutions or higher.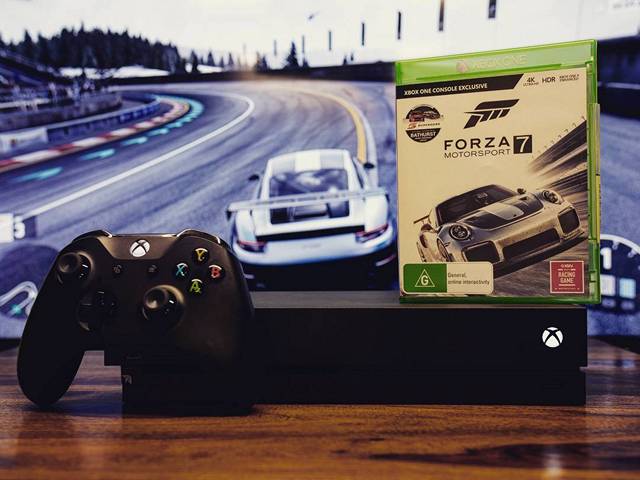 All in all, both the consoles simply cannot handle all the latest and greatest games at native 4K, but the 4K-capable games on Xbox One X render at a higher resolution than the PS4 Pro. For example, Assassin's Creed Origins, which is a graphically intensive game renders at a resolution between 1350p and 1584p, whereas the more capable Xbox One X renders the same game between 1700p and 1800p resolutions. The difference in these rendering resolutions is only noticeable if you closely compare them side-by-side, but most of the time, both the upscaled versions look equally gorgeous. Sure, I still agree Xbox One X has the edge here, but does it justify that just $150 price gap? I'm pretty sure the answer is No.

The PlayStation 4 Pro also gives you access to Sony's vast library of exclusive titles, which are way better than what the Xbox One X has to offer. Moreover, if you have a capable gaming PC, most of the Microsoft-published Xbox One X titles are made available for PC as well, so you don't exactly need to buy their console just to play them. Sony's exclusives which includes critically acclaimed titles like the Uncharted 4, Horizon Zero Dawn, The Last of Us Remastered and a lot more can only be accessed if you have a PS4 system and that's exactly why we think the $350 PS4 Pro is a much more valuable offering than the Xbox One X.
So, did we help you in making up your mind? If so, which one of these consoles are you going for? Do let us know, in the comments section down below.