Sony's PlayStation 4 console has a vast library of games to keep its users entertained. One of the main reasons why PS4 has been outselling the Xbox One in addition to the fact that it has better hardware, is because of the great library of exclusive games, out of which most of the them are critically acclaimed. If you want to play the PS4 exclusives, there's only one way of doing it and that's spending atleast $249 to get the least expensive PS4 on the market today. As time goes by, you will slowly start realizing that you're getting your money's worth. So, if you recently got a new PS4 and you're confused about which exclusives to buy, take a look at the 15 best PS4 exclusive games you should buy:
1. Horizon Zero Dawn
Developed by Guerrilla Games, the team behind the hugely popular Killzone series of games took a different route by moving away from first person shooters for an open-world action role-playing game. People were so hyped and waited almost two years for the game's release ever since the trailer was originally revealed at E3 in 2015. Once it was out, people realized the game was totally worth the wait. The game boasts of a brilliant storyline and absolutely phenomenal graphics, especially when you play it in 4K on the recently launched PS4 Pro.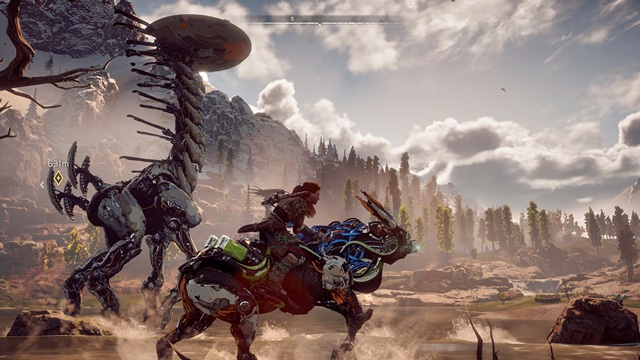 You will be playing as Aloy with some bows and arrows in a post-apocalyptic setting ruled by huge robotic creatures and the art direction takes a future-meets-past approach. If you like open-world games, you'll definitely be enjoying Horizon as this goes down as arguably the greatest PS4 exclusive ever made.
Purchase on Amazon: ($59.99)
2. Uncharted 4: A Thief's End
When it comes to critically acclaimed exclusives, developer Naughty Dog doesn't disappoint. It doesn't really matter if it's Crash Bandicoot or Last of Us or Uncharted, all of them are well received by critics and players alike. Uncharted 4 is no exception, as it's easily one of the best games which released last year. So, don't miss out on this epic action-adventure video game with a nearly flawless storyline and marvelous graphics for all the eye candy that you'll need.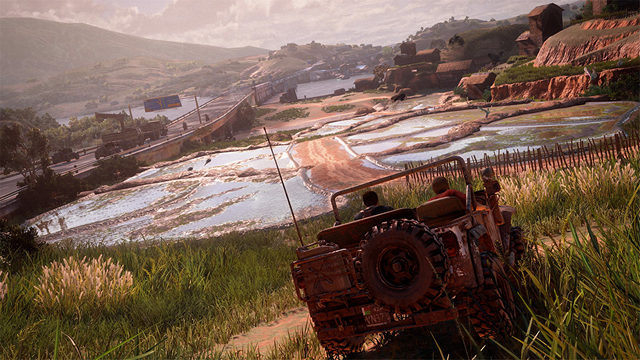 It's the sequel to the acclaimed Uncharted 3: Drake's deception which originally launched on the PS3. If you're new to the series, you might have to buy Uncharted: Nathan Drake's collection, that includes the first 3 games that you probably missed, to get a better idea of the story. Words are not good enough to describe this game. The game's price has been dropped recently, so there's that too.
Purchase on Amazon: ($28.99)
3. Ratchet & Clank
Developed by Insomniac Games, this game is more like a third-person platformer, rather than a full fledged third-person shooter. The original Ratchet & Clank was made available on the PS2 fifteen years ago. The current one is far from just a reboot or remaster. You will be playing as, well obviously Ratchet & Clank throughout the game. Staying true to the original game, it features a plethora of weapons to play with and enjoy. The graphics are quite impressive as well and the gameplay mechanics are sure to get you hooked to this game.
Well, if you like platformers, you should definitely give this one a shot. Since it released on April last year, Ratchet & Clank has received several price cuts and it's currently available for just under $30 which makes this game a steal.
Purchase on Amazon: ($29.99)
4. Bloodborne
Developed by FromSoftware, who are widely known for their work on Dark Souls, Bloodborne is an action role-playing video game which was released 2 years ago. It's so good that it got nominated for the Game of the Year award in 2015. Unfortunately, because of Witcher 3, they weren't able to actually win the award. Bloodborne is played from a third-person perspective as The Hunter, which is the character created by the player. The player determines the basic details of the Hunter including gender, hairstyle, name, skin colour, body shape, voice, and eye colour.
Hunt your nightmares as you search for answers in the ancient city of Yharnam, cursed with a strange endemic illness spreading through the streets like wildfire. Make no mistake, this game is not for the faint-hearted. If you like horror games, you should definitely check this out.
Purchase on Amazon: ($17)
5. Infamous: Second Son
Infamous is a series of open-world action-adventure video games developed by Sucker Punch studios exclusive for the PlayStation consoles. Considered as the sequel to the successful Infamous 2, the game's release was highly anticipated by many. It didn't fail to deliver either. Flawless gameplay mechanics, exceptional graphics and a decent storyline added to the game's success. You will be playing as Delsin Rowe, a conduit with superhuman abilities that lets him fight his enemies. The players have enough control over their character as they can choose between good and evil acts as the game progresses.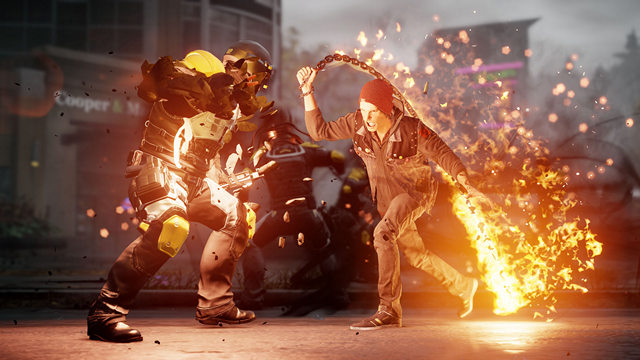 Infamous: Second Son is pretty colorful to look at, as you'll be playing with a lot of neon lights and smoke. For a price of just under $20, this beautiful game is something you should definitely shell out your cash on.
Purchase on Amazon: ($19.99)
6. DriveClub
DriveClub is a racing video game developed by Evolution studios and released in October 2014. It was planned to be released as one of the launch titles for PS4, but then it got delayed, and well, again delayed. Due to technical issues during development, the release date was pushed back twice. Nevertheless, players were still anticipating this game for a long time and although it didn't live up to the expectations, the game did feature some overwhelming graphics for that time, especially the dynamic weather which was praised by everyone.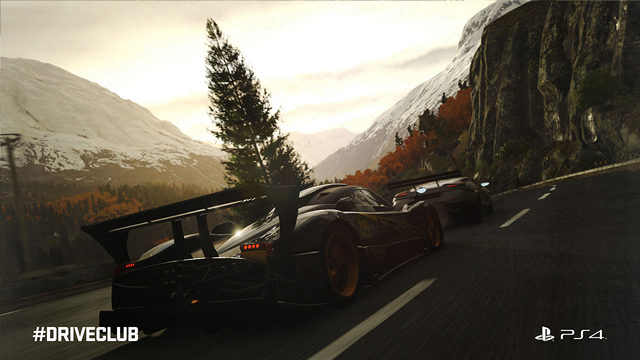 The game's launch was hampered by server connectivity issues, which is one of the main reasons why the game didn't end up as expected. Due to this, there were several price drops for the game, and now they're offering the full game for as low as $19.99. So, if you like racing games in general, you'd definitely want to buy this one.
Purchase on Amazon: ($19.99)
7. Killzone: Shadow Fall
Developed by Guerrilla Games, Killzone: Shadow Fall is a first-person shooter and one of the launch titles for the PS4 console. One of the perks of being the launch title for a particular console, is that it's hugely awaited by everyone and almost all of them who buys the console will also buy that particular game. The game takes inspirations from other shooters like Crysis, Halo, Deus Ex and Call of Duty to deliver something truly different for Killzone.
Although the storyline was quite average, the gameplay elements and graphics were definitely ahead of its time and can be even compared against the visuals on high-end gaming PCs today. If you like first person shooters in general, there's no doubt about the fact that you'll be enjoying the game.
Purchase on Amazon: ($19.99)
8. The Last Guardian
The Last Guardian was a hugely anticipated action-adventure video game before its release in December last year. It's developed by Sony Interactive Entertainment's Japan Studio. The game has been in development since 2007 (yes, a decade ago!) and was originally planned to be released as a PS3 exclusive, but due to several issues in the development, the release dates were pushed back several times, finally managing to release in December 2016.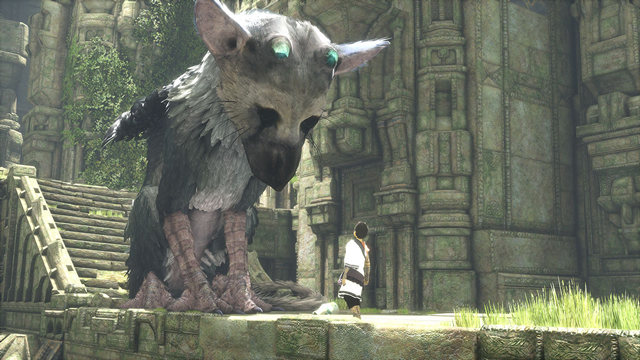 You will be playing as a young boy who discovers a mysterious creature in a mysterious land, with which he forms a deep, unbreakable bond. You must rely on each other to escape towering, treacherous ruins filled with unknown dangers. Well, if you're a sucker for action-adventure games, go ahead and buy it, as it's now available for a reduced price of $39.99 on the PS Store.
Purchase on Amazon: ($39.99)
9. Until Dawn
Developed by Supermassive Games, Until Dawn is a survival horror adventure video game. This directly means that the game is not for the faint-hearted. The game is designed to be played multiple times, as players cannot see all content with a single play-through and each playthrough lasts about nine hours in length. Until Dawn has a strict auto-save system to prevent players from reloading a previous save file to an earlier point in the game if they regret an in-game decision they have made. The only way to change the player's choice is to restart the game from the beginning or continue to the end and start a new game, which is quite unique for a video game.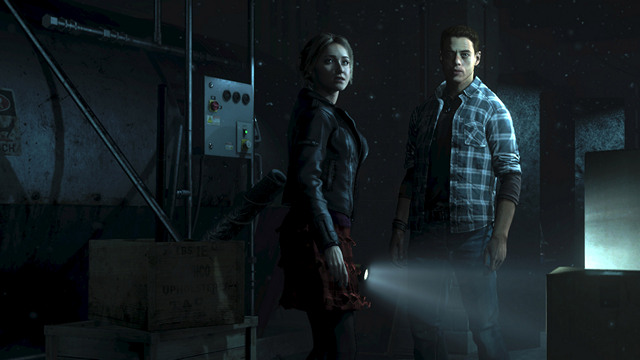 Although the storyline is mediocre, the gameplay mechanics and the graphical elements are pretty impressive to say the least. If you're a sucker for horror games, well this one's definitely for you.
Purchase on Amazon: ($19.35)

10. Persona 5
Persona 5 is a role-playing video game (RPG) developed by the Japanese video game company, Atlus and the sixth installment in the Persona series. It was made available in Japan last September, but it just got released worldwide this month. The game looks and plays more like an Anime, so don't expect groundbreaking graphics like other AAA titles out there. However, the game did achieve widespread critical acclaim.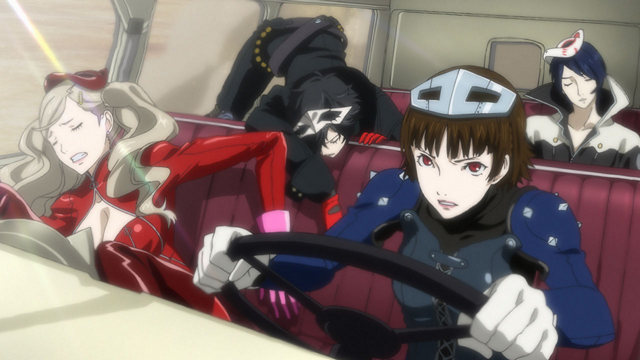 Persona 5 has the best story in the series to date, by far. You will be playing as a high school student who lives out a single year while attending high school in Tokyo. Your job is to uncover the story of a young team of phantom thieves. Most of the gamers love RPG games like these and if you're one among them, purchase it right away.
Purchase on Amazon: ($59.99)
11. Gravity Rush 2
The sequel to the 2012 hit Gravity Rush which was made exclusively available on PS Vita, was recently released by Sony Interactive Entertainment Japan Studio as a PS4 exclusive. This action-adventure video game was well received by critics and players alike. The core mechanic of the game is the player's ability to manipulate gravity, allowing unique movements and navigation. Gravity Rush 2 has three times the amount of missions than its predecessor and game length is approximately 20-40 hours.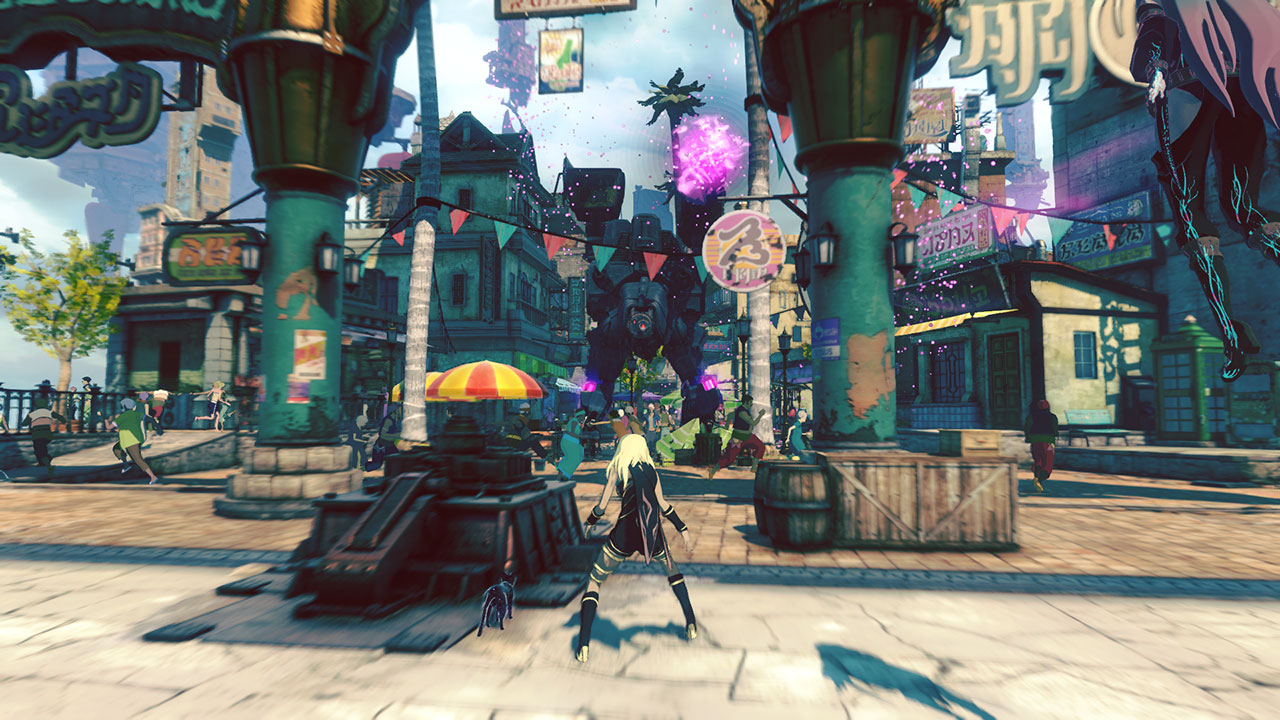 Open world games are usually beautiful to look at and Gravity Rush 2 is no exception. If you like this genre in general, this one's definitely worth shelling out your cash for.
Purchase on Amazon: ($59.99)
12. Nioh
This PS4 exclusive has been made available by the Japanese video game developer Team Ninja and it will cater to all the Action RPG fans out there. Team Ninja is best known for their work on Ninja Gaiden and Dead or Alive series. Nioh garnered positive reviews from critics across the globe mostly due to its combat, difficulty, setting, use of Japanese folklore and aesthetics. The graphics are impressive as well, and the players can choose between two modes for graphics – Action Mode and Movie Mode. Acton mode favors the frame rate and Movie mode favors the resolution. So, choose your poison.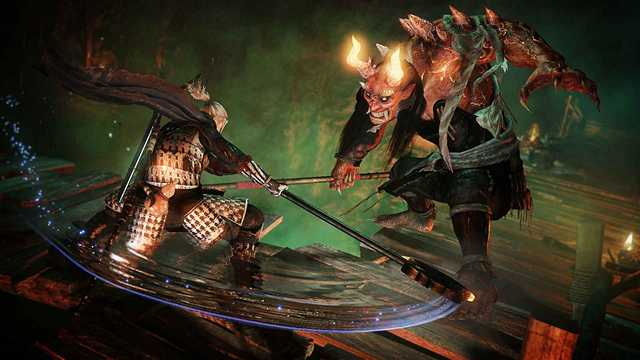 The game was recently released in February 2017 and if you're an Action RPG lover, I'm sure you're going to love every bit of this game.
Purchase on Amazon: ($56.48)
13. God of War
Well, we didn't want to end the article with just the currently available exclusives. So we've add some upcoming exclusives as well. Believe me, they are some hugely anticipated PS4 exclusive games in the works, like the God of War. This is a hugely successful franchise and it's eighth installment will be released soon as a PS4 exclusive. The upcoming God of War is a third-person action-adventure video game considered as the sequel to 2010's blockbuster PS3 game, God of War III.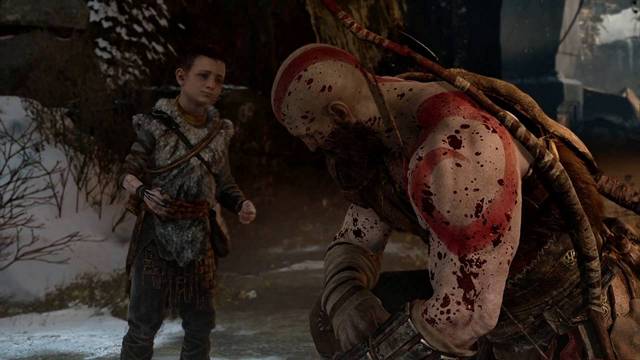 The gameplay trailer was revealed during Sony's press conference back at E3 in 2016. As seen from the footage, the gameplay will be vastly different from the previous installments, as it has been rebuilt from the ground up. Although there's no official announcement from Sony regarding the release date, it's hugely expected to be available by the end of 2017. So, God of War fans, better start saving your money.
Availability: Late 2017
14. Spider-Man
Another hugely anticipated game to the list is Spider-Man. Spider-Man games were usually available on PCs and both the consoles, but now it's a PS4 exclusive. That kind of makes sense because the Spider-Man character is owned by Sony Pictures. One of the reasons why people are really excited about this open-world action-adventure video game is because it's being developed by Insomniac Games. They've been around since PlayStation 1 days, developing popular games like Spyro series, Ratchet & Clank, Sunset Overdrive and many others. The gameplay trailer was released during Sony's press conference at E3 2016. Both Sony and Insomniac Games have been mum on the release date so far, but it's rumored to be coming by the end of the year.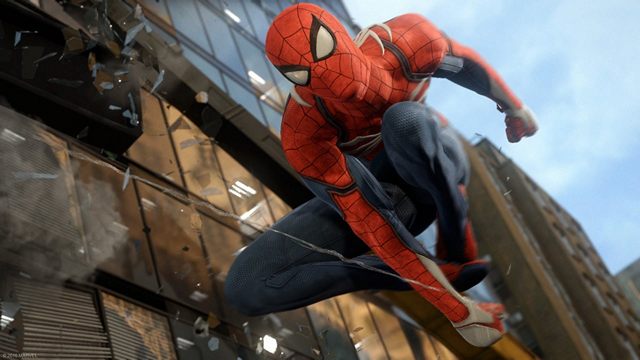 Availability: Late 2017
15. The Last of Us Part II
Last, but not the least, in fact the most eagerly awaited game in this list, is the sequel to the 2013's blockbuster PS3 game, The Last of Us. It was widely considered by everyone as one of the greatest video games ever made. Developed by Naughty Dog, who are mainly known for their epic storytelling in video games, this action-adventure survival horror video game totally deserves to be the most anticipated game on this list.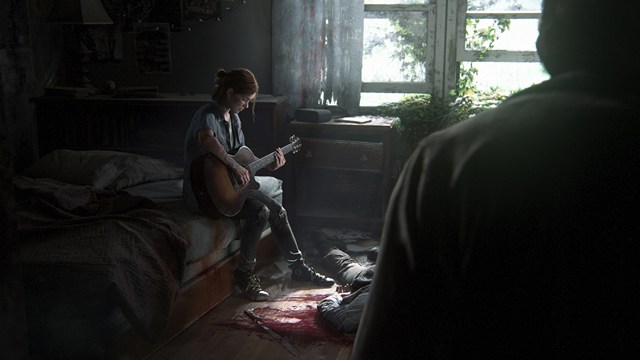 There's no doubt about the fact that PlayStation fans love Naughty Dog, for all the great games they have given them. The developers have stated that the game is still in early stages of development and so they've been mum on the release date so far. However, if rumors are to be believed, it should arrive on PS4 sometime next year.
Availability: 2018
   SEE ALSO: 15 Amazing Games Like The Legend of Zelda You Should Play
Don't Miss Out On The Best PS4 Exclusives
Sony has been keeping the PS4 owners happy with a slew of great exclusives. You will probably be spending more money on these exclusives than you did on the console itself. They have some great development teams to back their console, which is one of the reasons why PS4 is dominating the market in terms of sales. So, if you currently own a PS4 console, are you planning on getting some of these exclusives? If so, make sure you let us know which ones you're going for and how this article has helped you in making your decisions easier by simply dropping a few words in the comments section down below.
---
Load More