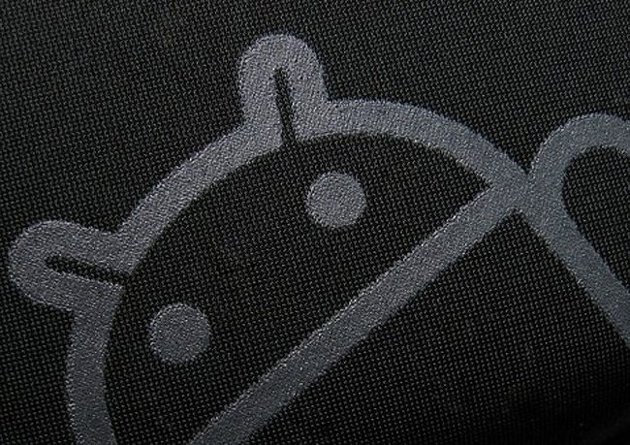 Are you looking out to buy a new premium smartphone this year to replace the older one? If yes, you need to have a look at these smartphones before making your decision. All the major smartphone brands have either showcased their flagship or are in the process of the same.
If you are an Android fan, here is a list of smartphones that are meant to make it big this year.
Samsung Galaxy S4
The most awaited Android smartphone of the year, the Samsung Galaxy S4 is poised to be officially announced on March 14th, 2013 on a special keynote by Samsung in Times Square, New York. Although it is not yet announced, a lot of leaks and rumors have already started to happen which shows the amount of hype that is surrounding the release of this phone.
It is supposed to have a 4.99 inch Super AMOLED capacitive multi-touch screen with a resolution of 1920 x 1080 which takes its pixel density to 441 ppi. The screen is also rumored to have PHOLED technology which supposedly reduces the power consumption up to 25%. Also a feature in this phone called floating touch will let users control the touchscreen by just hovering the fingers over the screen surface. This screen will be protected by Gorilla Glass 3. Rest of the body is supposedly made up of plastic and sides built with aluminium.
The phone will process user tasks with the help of 1.8 GHz Samsung Exynos Octa processor. This processor, as announced earlier by Samsung, will have 8 CPU cores; 4 ARM Cortex A15 CPU cores and 4 ARM Cortex A7 CPU cores along with PowerVR SGX544 GPU. All these CPU and GPU configurations makes this CPU probably the best one around in terms of firepower. This phone will come pre-installed with Android 4.2 Jellybean and next version of TouchWiz Nature UX. This phone is rumored to have 2 GB of RAM and 16/32/64 GB of internal storage configurations along with a micro SD card slot to further expand the storage space. It will have a 13 MP camera at the rear with auto-focus and LED flash capable of recording full HD videos. There will be a 2 MP camera at the front which will be capable of shooting full HD 1080p videos as well.
Connectivity options include 42Mbps HSDPA (LTE in supported markets), Wi-Fi a/ac/b/g/n, Wi-Fi Direct, NFC, GLONASS A-GPS, Wi-Fi Hotspot, Miracast and Micro USB 2.0 which can double up as Micro HDMI port. Juicing all this hardware, will be a 2600 mAh battery in slimmer than 10 mm body.
Looking at the pricing of all the rival smartphones, the Samsung Galaxy S4 price in India is supposed to be near the INR 40K – 45K range.
Sony Xperia Z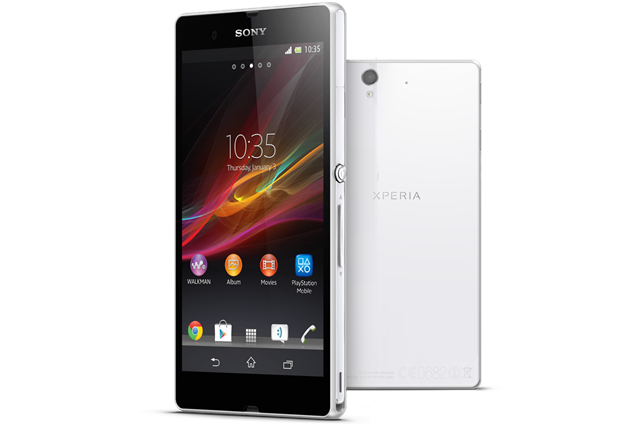 The Sony Xperia Z, which was announced back in CES 2013, is really 'the best of Sony' as they are advertising it. It was one of the first smartphones with a full HD display and Qualcomm Snapdragon S4 Pro processor. But that is not its stand out features, what stands out from other smartphones is, the Sony Xperia Z has a water resistant (IP57 certified), dust resistant and shatter proof body.
This makes Sony Xperia Z one of the best smartphones available right now in terms of design with its sleek, attractive body protected by shatter proof Dragon Trail glass at the front and back. The phone also has a 1.5 GHz Qualcomm Snapdragon S4 Pro processor with has quad-core CPU and Adreno 320 GPU. It has 2 GB of RAM and 16 GB of internal storage (which can be further expanded by additional 64 GB through micro SD card slot) makes installing and using apps simultaneously a breeze. It comes pre-installed with Android 4.1.2 JellyBean and attractive custom UI.
It has a 5 inch LCD display with resolution of 1920 x 1080 pixels (441 ppi) and capacitive multitouch. The camera on this phone is a 13 MP unit with Exmor RS sensor with autofocus and LED flash. Not only the camera records full HD videos at 30 frames per second, it can even record real-time HDR videos at 30 frames per second as well. The front 2.1 MP can record full HD videos too.
On the connectivity front, it has 42Mbps (LTE is market dependent), Wi-Fi n, Wi-Fi Direct, NFC, GLONASS A-GPS, Wi-Fi Hotspot, Miracast and Micro USB 2.0 which can double up as Micro HDMI port. It has a 2330 mAh battery in its 7.9 mm sleek body. The Sony Xperia Z is up for sale on major e-commerce stores in India at a price of INR 38K.
HTC One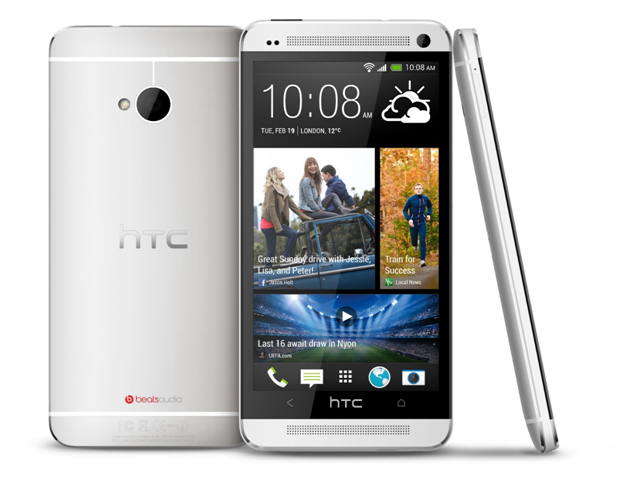 The HTC One, in first impression, really makes you go wow due to its elegant, sleek and premium design. The body is made up of aluminium unibody with glass and plastic inserts. The screen on this phone is a 4.7 inch full HD Super LCD3 display with full HD 1920 x 1080 pixels resolution (469 ppi) and really accurate colors  The screen is also protected by Corning Gorilla Glass 2. Recently announced, this phone has the latest processor from Qualcomm; Snapdragon 600, which has a 1.7 GHz quad-core Krait 300 CPU and Adreno 320 GPU.
It has a 4 MP 'Ultrapixel' camera with LED flash, auto-focus and Optical Image Stabilization (OIS). Both the front 2 MP camera and back 4 MP camera can record full HD 1080p videos at 30 frames per second. You might be thinking about its 'only 4MP' camera but fret not, it uses a much larger (2x larger) camera sensor which reproduces much better image quality compared to even 13 MP cameras from rival smartphones. Also, you don't need a camera with more than 4 MP resolution unless you want to use a very small section of image after cropping it.
It has 2 GB of RAM and 32/64 GB of internal storage but lacks a micro SD card though. It comes with Android 4.1.2 and HTC Sense UI 5 with various extra features. It has 2 stereo speakers with 'Boom Sound' and Beats Audio which produce really large sound. It has really good connectivity with 4G LTE (market dependant), 42 Mbps HSDPA, Wi-Fi ac/b/g/n, Wi-Fi Direct, Miracast, GLONASS A-GPS and Micro USB. The phone comes with 2300 mAh battery in a slim 9.3 mm body. The HTC One is supposed to come with a price tag of INR 45K.
Asus Padfone Infinity and LG Optimus G Pro are some other phones that have very competitive features and hardware but lacks either in marketing strategy, solutions or not launched yet. Asus Padfone Infinity is as good as the phones mentioned above in the list but the fact that you can't buy the phone alone is really a bummer and will retract the buyers with a very high price. The LG Optimus G Pro is very similar to Samsung Galaxy Note 2 in the looks with its boxy design and plasticky body. According to me, one of Samsung Galaxy S4, HTC One and Sony Xperia Z will be the biggest Android smartphone hit of this year without a doubt.
SEE ALSO:  5 Tips to Save Battery on Android Phones
Image Courtesy: news.yahoo.com