We recently saw alleged pictures of the Pixel 3 which reveal much about the appearance of the upcoming smartphone as well as its key specifications. As per the leaks, the Pixel 3 comes with dual cameras on the front, but what makes us more curious is the revelation that the sensors support some really advanced features which can ensure great selfies.
The Pixel 2 and Pixel 2 XL already have the Pixel Visual Core chipset which is dedicatedly present for photography business. But there's something more that we haven't seen on a lot of rear cameras on smartphones, and probably never before on the selfie camera. The Pixel 3's primary selfie sensor apparently supports dual aperture, which can be switched between F/1.8 and F/2.2.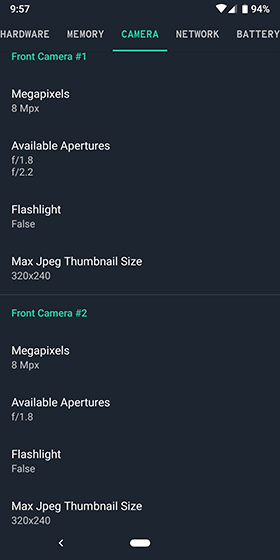 This means that while the front camera should click beautiful selfies in bright light, it will also do so in low light. The dual aperture will allow Pixel 3 – and siblings – to automatically adjust to the best lighting condition possible to ensure that selfies are clear and well-exposed.
The onboard Visual Core chip can further enhance the quality of these images. Earlier, we got to hear about a feature called "Super Selfies" which is expected to be an enhanced version of the selfie portrait and the availability of dual aperture lenses suggests that even selfie portraits against light and in low light will also be amazing.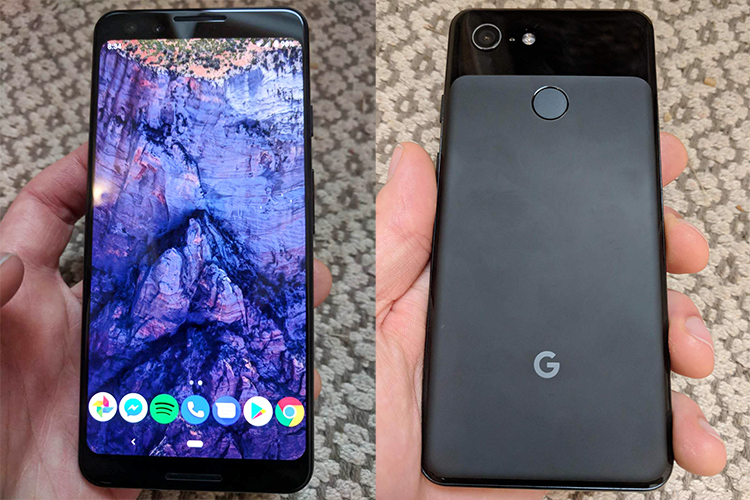 Apart from this, the Pixel 3 is also expected to have a 2,915mAh battery to fuel its high-end hardware. On the front, a 5.5-inch display with Full HD+ is expected, with dual stereo speakers on both the top and the bottom. There's no notch but the corners feel rounder than before.
I must remark that this is purely a speculation based on the recent leaks of the Pixel 3 and the final specification may not be congruent with this speculation. However, we'll be updating you with each Pixel 3 leak until the launch in October. So, stay tuned!
---