Unless you've been living under a rock these past few months you probably know that Rockstar's biggest open-world action adventure title, Red Dead Redemption 2 is here. It's out now on PlayStation 4 and Xbox One, and we absolutely love it. PC gamers, on, the other hand, have been left out in the cold again.
Yes, PC gamers may be rewarded for their continued patience, but as of now, there's no official word about Red Dead Redemption 2 coming to PC. Well, if you are a PC gamer desperately looking for a game to scratch your Red Dead Redemption 2 itch, here are some which give you a taste of the Wild West.
Call of Juarez: Gunslinger
Call of Juarez: Gunslinger has you play as Silas Greaves. Announced at PAX 2012, Call of Juarez: Gunslinger is the fourth Western-themed first-person shooter in the series, and it weaves an interesting story around Greaves, who's a bounty hunter trying to survive the post-civil-war west.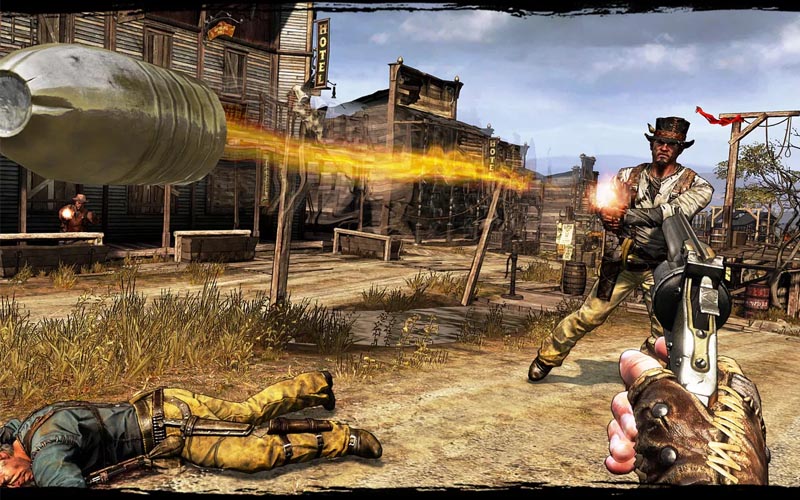 Call of Juarez: Gunslinger has everything you have come to expect from a western game. There's fierce gunfights, noisy bandits, dueling, and a whole lot more. Heck, it even lets you slow down the time and take headshots, just like RDR's "Dead Eye" feature. It also has a great storyline, that'll keep you engrossed for a long time.
Buy Call of Juarez: Gunslinger from Steam (₹491)
Hard West
I am not a huge fan of strategy games, but Hard West has earned its place in the list mainly because of its gameplay. It is a hybrid of XCOM-like strategy games and RPGs, where the decisions you make will impact your in-game battles.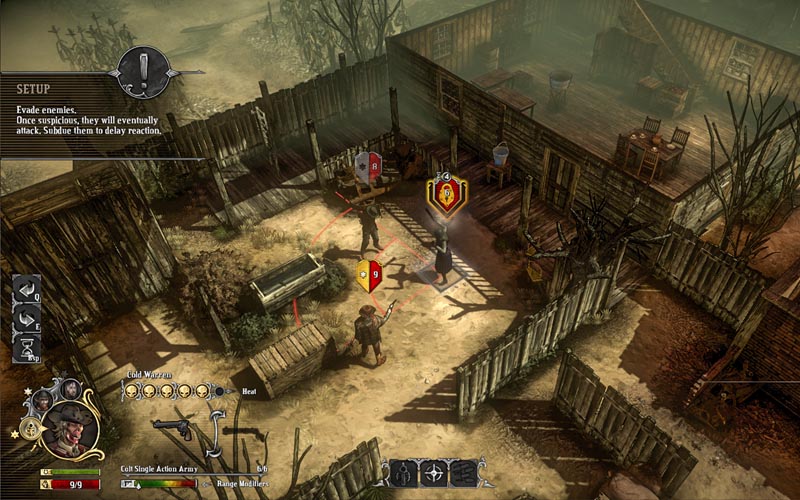 The meat of the game is just some men with guns, really. It has some tense combat moments that'll definitely keep on the edge of your seat. It is, however, worth pointing out that the game has sub-par graphics. Poor lighting and weird text boxes takes away from the experience, but it's definitely worth picking up if you are looking for a game to satisfy your cravings for a western title. And honestly, at less than Rs 100, it's easy to check it out this weekend.
Buy Hard West from Steam (₹84)
GUN
If there's one game that has most of the core ingredients of Red Dead Redemption, it has to be the GUN. Yes, it lacks Rockstar's finesse, but there's definitely a lot going for it. You play as Colton White, an outlaw seeking revenge after some tragic events in his life.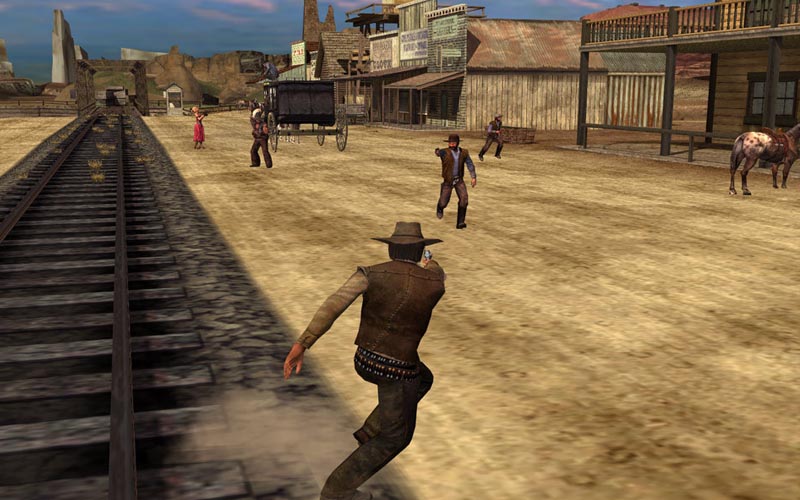 The game also overflows with those typical Wild West elements like dueling or bounty hunting, which kept me coming back for more. GUN also has some solid characters brought to life by renowned actors such as Kris Kristofferson, Brad Dourif, and a lot more. Honestly, it makes me sad that this game got overshadowed by other titles, just because it came out in a PS2-tech era.
Buy GUN from Steam (₹325)
SEE ALSO: 4 Red Dead Redemption 2 Tips and Tricks to Conquer the Wild West
Well, those were some of my favorite games which I thought deserved to be on the list. Of course, they're not going to look appealing by today's standards, but they're worth checking out if you can't get your Red Dead Redemption fix just yet.
Anyway, if you think I missed your favorites game, then be sure to drop a comment down below. I'd love to check them out.
---
Load More