Panasonic has been a pioneer in the photography industry for years, but there's a major trend that the Japanese giant hadn't adopted even though of its competitors have been hyping it for quite some time. And that's full-frame mirrorless cameras. Well, Panasonic sure has taken its time but finally, that day is here where the company has launched its first-ever full-frame mirrorless cameras – Lumix S1 and Lumix S1R in India.
Better late than never, these cameras are Panasonic's first attempt at full-frame cameras and the company has tried to get everything right in its first attempt. I think a lot of our YouTube viewers already know that Panasonic Lumix GH5 has been our weapon of choice for about two years now. It's a pretty versatile camera and we have been happy with it.
However, when the new Lumix S1 arrived at the Beebom office, I decided to take it for a spin (along with my video team friends) and here are my first impressions of Panasonic's first full-frame mirrorless camera:
Lumix S1: Specifications
Dimensions
Approx. 148.9 x 110.0 x 96.7 mm
Weight
1,021 grams
Sensor Type
35mm full-frame CMOS sensor
Total Effective Pixels
24.20 megapixels
Still Image Format
JPEG (DCF, Exif 2.31), RAW, HLG Photo (CTA-2072)
Motion Picture Format
MP4: H.264/MPEG-4 AVC (Audio format: LPCM (2ch 48kHz/16-bit), AAC (2ch)), MP4 HEVC: H.265/HEVC
Color Space
sRGB, AdobeRGB
Focus
Contrast AF system
Viewfinder
OLED Live View Finder (approx 5,760k dots)
Screen (Rear)
3.2-inch TFT LCD touchscreen, with triaxial tilt
Status LCD
Yes
Ports
mic-in, headphone jack, USB Type-C, HDMI Type-A
Connectivity
Wi-Fi 802.11 a/n/ac, Bluetooth 4.2
Supported Cards
Slot 1: XQD Memory Card

Slot 2: SD Memory Card, SDHC Memory Card, SDXC Memory Card
Battery
3050mAh (23Wh) Li-ion
Lumix S1: Design and Build
From the moment you pick up the Lumix S1, you'll see that its design is boxier than the curvaceous build of the Lumix GH5 we've been using. You also realize that the camera's build is pretty sturdy and beefy since it's made from magnesium alloy to give you an all-around weather protection – dust and water resistance. I prefer the boxier build but the weight of the camera body alone amounts to around 1 kilogram and it only gets bulkier when you attach the lens.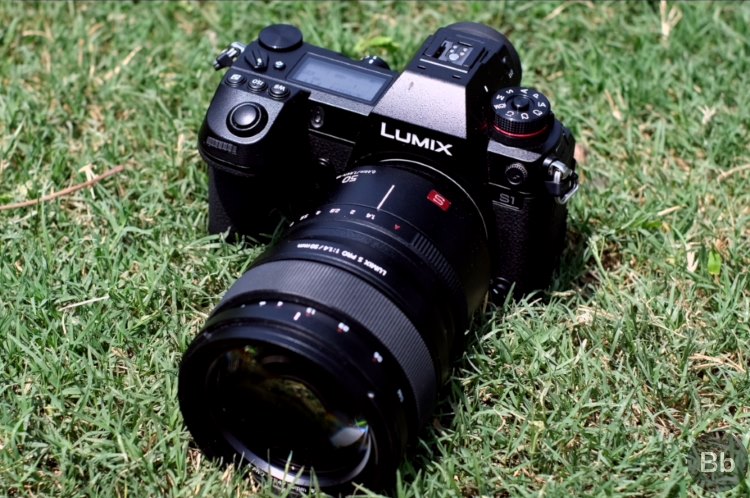 My favorite thing about the build of the Lumix S1 will, however, have to be the massive hand grip that gives you enough support to use the S1 comfortably. You can easily hold onto the camera with a single hand, without the fear of it slipping out from your hand. I spent a ton of time with it and was faced with on hiccups.
There are also a myriad of buttons placed on the camera's body, so you can adjust about everything without having to jump into the settings. All the buttons are well within reach and easily accessible. They're backlit, which comes as a nifty addition, making the use of Lumix S1 at night more effortless.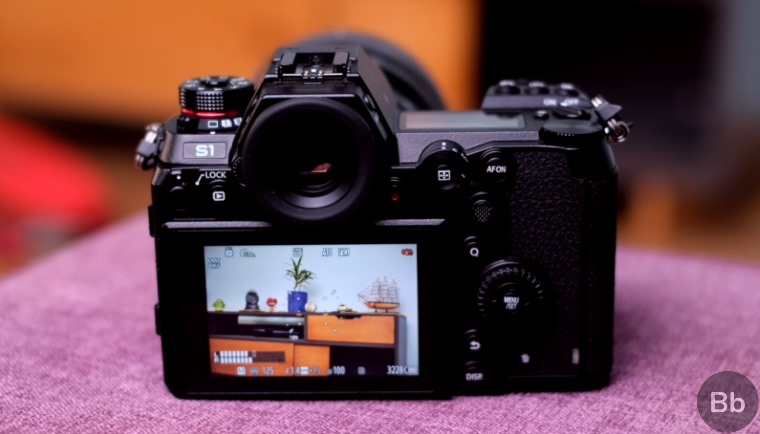 However, on this note, I'd like to add that if you ever need to explore the settings menu, Panasonic has one of the most neatly laid out and friendly ones among its competitors. I would like to turn your attention to the screens on the Lumix S1 next.
Lumix S1: Displays
There are two screens that come baked into the Lumix S1. There's a primary 3.2-inch touchscreen panel with a dual-hinge titling design (triaxial tilt) and a secondary status LCD screen on the top to display the aperture, ISO, and other inf. The latter will come in quite handy when you can't reach the touchscreen but want to keep an eye on the major values.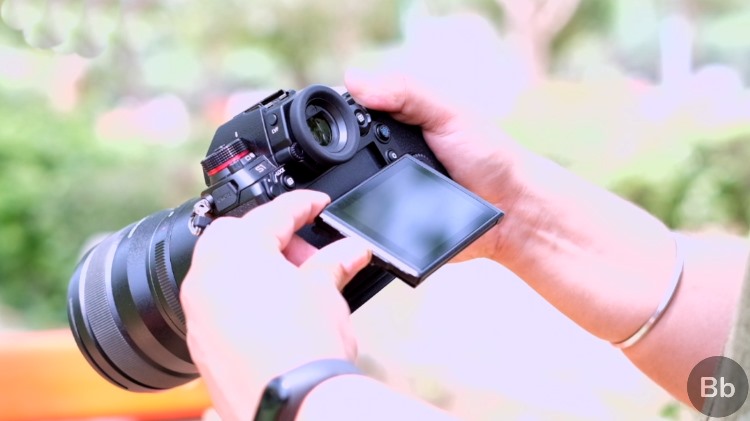 The touch response of the primary screen has been pretty good in my brief time with the camera and it's easier to access some functions using the same. I certainly miss the 180-degree rotating screen we have come to love on the GH5, but it's okay.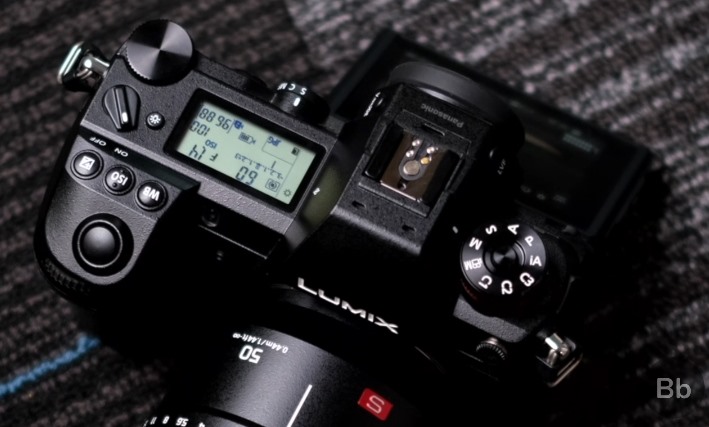 Lumix S1: Ports and Connectivity
Panasonic is well-known for offering a plethora of ports and connectivity options in their cameras and the Lumix S1 is no different. Starting off with card support, well, the S1 is giving you access to dual SD card slots. You can either use the usual SD card or a much faster XQD card to cater to professional photographer and cinematographers.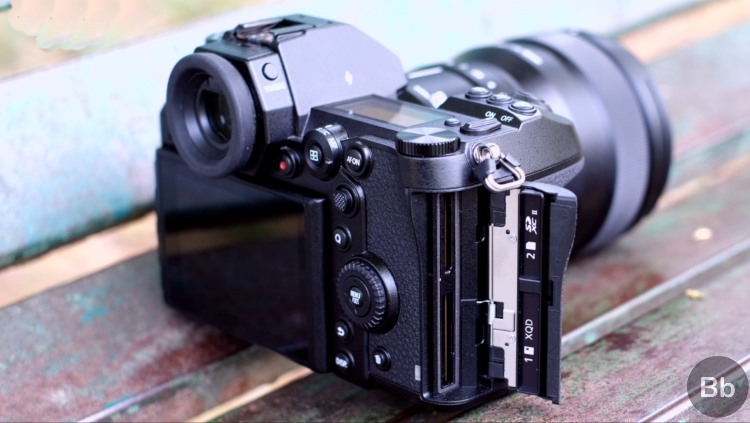 As for the slots, they're all concentrated on one side of the body. These include a mic-in port, 3.5mm headphone jack, USB Type-C, and full-size HDMI port. You'll also get Wi-Fi 802.11 a/n/ac, Bluetooth 4.2, and more in tow on the Lumix S1.
Lumix S1: Optics
Coming to the optics, this is the most exciting part of this camera. Panasonic has finally embraced the full-frame trend and the Lumix S1 has a 24.2MP full-frame CMOS sensor, coupled with a 5-axis in-body image stabilization system (5.5-stops, which jumps to 6 stops with a lens) to capture some amazing photos and stable hand-held videos.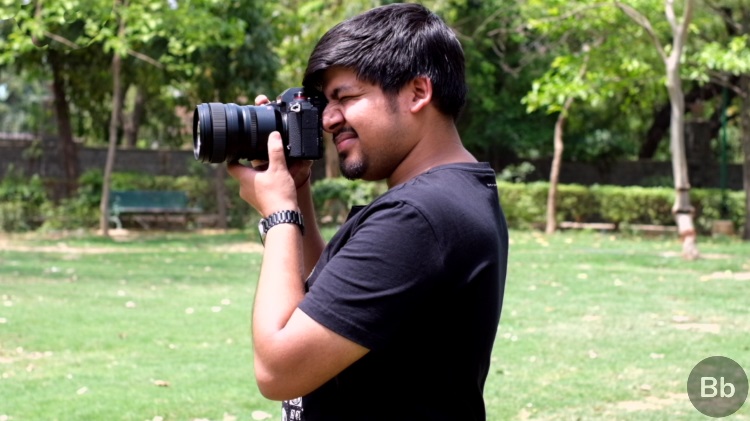 I have also come to really love the electronic view-finder (EVF) onboard, which seems to me like the perfect step beyond optical viewfinders as you can see the crisp output, now with a rich color profile right before clicking the picture. It shows you the true image and the 5.7k dots sure help in the process.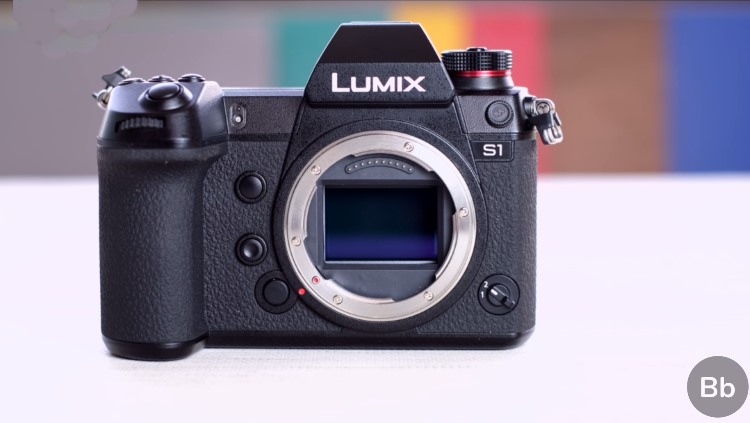 This is Panasonic's first camera with an L-mount (a lens mount developed by Leica a long time ago) and it is going to be of huge benefit. Panasonic, Sigma, and Leica – the three heavyweights of the camera industry have joined hands to form L-Mount Alliance. This means you will have a wide variety of lenses available for the S1 as compared to other camera brands from the get-go.
Panasonic is starting off with three L-mount lenses at launch, Sigma already has plans to bring an 11-lens L-mount Art Prime series to the market, and well, Leica has a myriad of lenses available already. We have been playing with the 50mm f/1.4 lens from Panasonic, but it's been really fun clicking photos with it.
Lumix S1: Image Quality
Before we dive in, I'm not going to lie. I'm not the most knowledgeable person when it comes to camera equipment, so I recruited Sharun from our video team to help me out with clicking pictures and feedback on the same.
Note: We've resized the photo samples attached above for faster loading on the website, however, you can check out the full-resolution samples via this Google Drive link.
In the samples captured in daylight (attached above), the pictures surely have a ton of detail, good color reproduction and a high dynamic range that's quite impressive. Check out the details in this photo of a fly that Sharun had clicked. You can easily see its wings, eyes, and the tiniest of specs of dust around it, especially if you zoom in. Even all night time samples are equally good, to say the least, with zero focus issues and details preserved even for moving objects.
Lumis S1: Video Quality
The Lumix S1 is pretty great in the video department as well. Check out the video sample captured at 4K 60fps with 8-bit 4:2:0 detail we've included in our hands-on video below.
You can see that 6-stops stabilization system results in some smooth videos with decent color reproduction, but a 1.5x sensor crop in 4K 60fps is disheartening to see and it was surely the biggest setback for Sharun. I was fairly impressed with the color reproduction too, which looked on point and crisp, just like my eyes had seen it in the real world.
Panasonic has stuck with the contrast detect auto-focus system as opposed to the phase detect auto-focus system that's popular among competitors and we have mixed feelings about it – coming from the GH5. Sharun tells me that PDAF is faster and more accurate, offering a better hit rate as compared to CDAF. However, the CDAF onboard is surely not bad, focusing speeds looked good, and it only seems to have improved on the Lumix S1 in our brief usage.
Lumix S1 is set to get 10-bit recording and V-Log mode through a firmware patch, but it'll be a paid update, so that's another blow in the video department. The company should at least make the update available for free, especially when the cameras already cost a lot.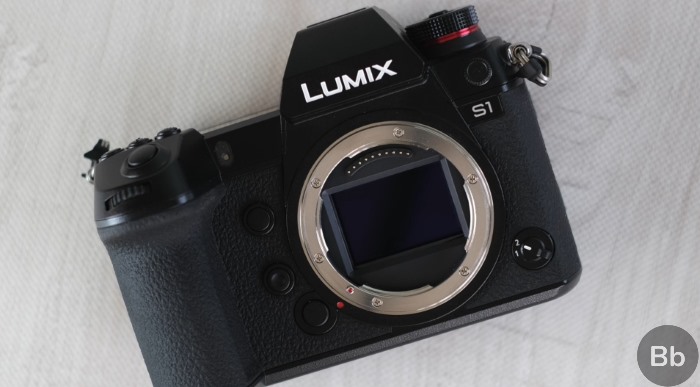 SEE ALSO: Nikon Z7 Hands-On: More Power to Professional Photographers
Panasonic Lumix S1 First Impressions: A Minor Scope for Improvement!
Overall, Panasonic's first attempt at full-frame cameras appears to be quite positive in my brief time spent with the Lumix S1. The camera handles everything quite well, but issues with the focus system and video recording have me torn, but I believe one would get to understand the same better in the long run.
The Lumix S1, along with Lumix S1R, launched in India today with a starting price of a whopping Rs 1,99,990 and they are going to give some of the most popular full-frame mirrorless options from Nikon, such as the Z6 (Rs 1,53,990) and Sony Alpha a7 III (Rs 2,38,990) a tough competition.
Let us know your thoughts on Panasonic's first full-frame camera in the comments below. Do you think it will be able to give Sony and Nikon a run for their money?
---