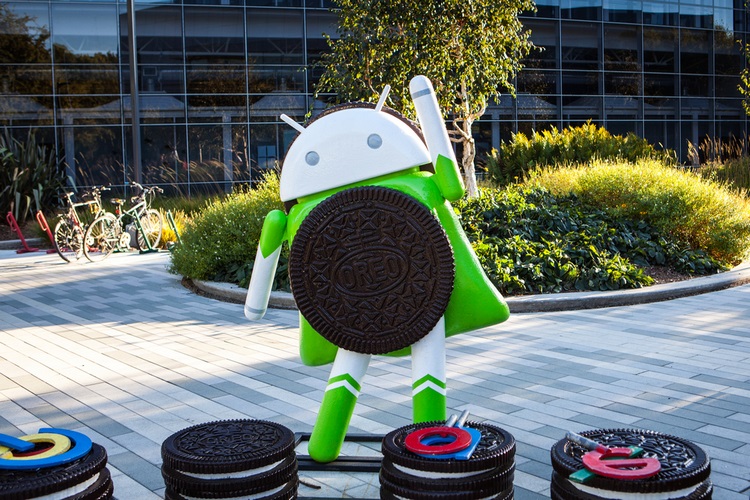 Android is praised for the wide range of customization it supports, but one area where it falls flat on its face in front of iOS is the adoption of the latest firmware version.
As usual, Google has now released the latest numbers for the current month, showing the version-wise distribution of Android, and Oreo has jumped significantly since the last report.
As per the report showing this month's data, Oreo has now been installed on 4.6% of the total Android devices with Oreo 8.0 making up for 4.1% devices while the latest version i.e. Oreo 8.1 powers 0.5% of the smartphones. These figures for Android 8.0 and 8.1 were merely 0.8% and 0.3% respectively when Google last released the distribution stats in February.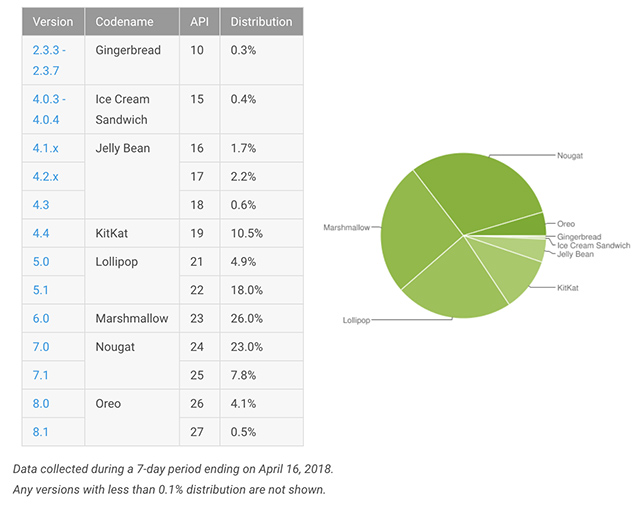 This rise is evidently because many manufacturers have migrated to Oreo and the smartphones which have received latest updates include even entry-level smartphones such as Nokia 3. Moreover, Google's initiatives like persistent monthly security updates have boosted the momentum of updates. Android Go – the lightweight edition of Android – although has limited smartphones like Nokia 1 – has contributed to the increase.
Apart from the Pixel 2 and 2016's Pixel series, Google's promptness to deliver Oreo to older Nexus 5X and 6P has also helped the operating system pick up the pace. At the same time, we have seen manufacturers like Huawei, including sub-brand Honor, Xiaomi, Moto, Oppo, Vivo etc. roll out the latest update to their smartphones. We could also attribute this growth to the launch of the Samsung Galaxy S9 series during the last month that has contributed greatly to the tempo, along with Oreo updates for S8, and Galaxy Note 8. This was complemented by the release of several devices from Nokia, Asus, LG etc.
Apart from Oreo, the only version of Android that witnessed a growth is Nougat. Android 7.0 and 7.1 have seen a cumulative growth of 2.3%. At the same time, the share of Marshmallow and Lollipop declined. This is indicative of the fact the many manufacturers are now updating their phones to Nougat while many other users are launching phones with the older OS out-of-the-box.
---