Nokia has just released its first Android Go smartphone, the Nokia 1, which is targeting the ultra-budget segment of the smartphone market. The device is very special, as not only it's the first Android Go device to launch in India, it's also Nokia's first attempt to recapture the budget smartphone market which it used to own back in the days. In this article, we are going to take an in-depth look at the Nokia 1 to see if it offers enough to compete with other smartphone manufacturers in the same category. So, if you were thinking of buying this device, here is our full Nokia 1 review:
Nokia 1 Specifications
Before we get into our review, let's get the paper specs out of our way. While on-paper specs don't really matter when you are talking about flagship smartphones as most of them pack the same hardware, it does matter when it comes to ultra-budget smartphones as every bit of extra power matters:
Dimensions
133.6 x 67.8 x 9.5 mm
Weight
131 g
Display
4.5 inches (480 x 854) ~218 ppi
Processor
Mediatek MT6737M
GPU
Mali-T720
RAM
1GB
Storage
8GB
Primary
Camera
5 MP (Max 480p recording)
Secondary
Camera
2 MP
Battery
2150 mAh
Operating
System
Android 8.0 (Oreo Go)
Sensors
Accelerometer, proximity
Connectivity
Wi-Fi 802.11 b/g/n, LTE, GSM, HSPA
What's In the Box
Nokia 1 comes in a very unassuming box which is expected at this price range. One of the things that surprised me when I opened the box was the inclusion of wired earphones which is becoming a rare thing at this price point. Anyway, here's everything you get in the box:
Nokia 1
Wired earphones with inline mic
Charging adapter
USB-A to micro USB cable
Paperwork
Design and Build Quality
My favorite thing about Nokia 1 is its design and build quality. With Nokia 1, the company has gone back to its root and produced a funky and modern looking smartphone which is not only eye-catchy but also feels great in the hand. I have seen many companies utilizing a plastic body in a way that it almost seem that they are apologizing for that but not Nokia.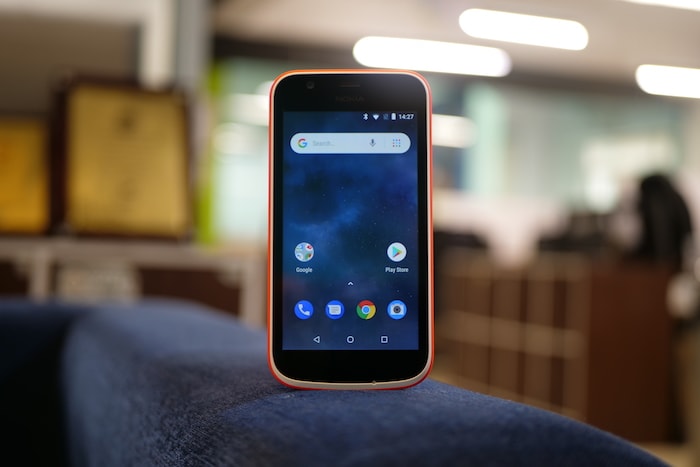 Nokia 1 flaunts its polycarbonate body, even allowing users to swap the back covers if they want to change the color or the design. Nokia calls it Xpress-on covers and I call it freaking cool. I love how Nokia has put some thought into the design of an ultra-cheap smartphone which most companies ignore. The bottom line is that if you are buying this phone, you will be happy with its design and build quality.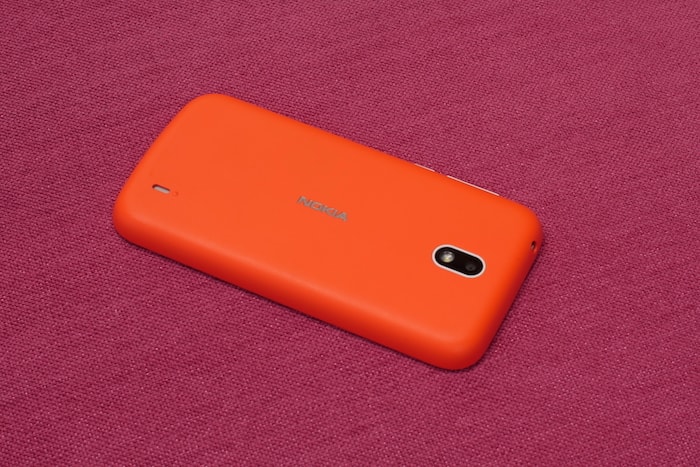 Display
Nokia 1 packs 4.5 inch IPS LCD panel with a resolution of 480 x 854 which gives you a pixel density of 218 around PPI. While the phone doesn't utilize a bad panel per se, I would have preferred that Nokia put in at least a 720p panel instead of the 480p panel that the Nokia currently sports.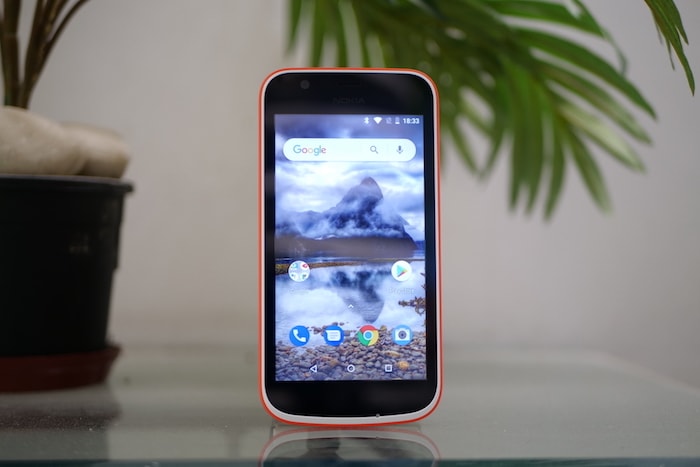 If you are looking at the panel from a distance, you will find it good enough, however, bring it closer to your eyes and you will definitely see some pixelation. The display also doesn't get very bright and I had problems using it in the direct sunlight. I believe that Nokia could have done better with the display here as it's the thing with which we interact the most and a bad display just kills the joy of using a brand new smartphone.
User Interface
User Interface is another area where Nokia 1 excels. Since the smartphone is running on Android Go Oreo, which is basically a watered-down version of normal Android and is specifically made by Google to run on budget devices, it feels great. It looks and feels exactly like vanilla Android Oreo which means that you get a configurable home screen, an app drawer which opens with a simple slide up gesture and quick settings panel.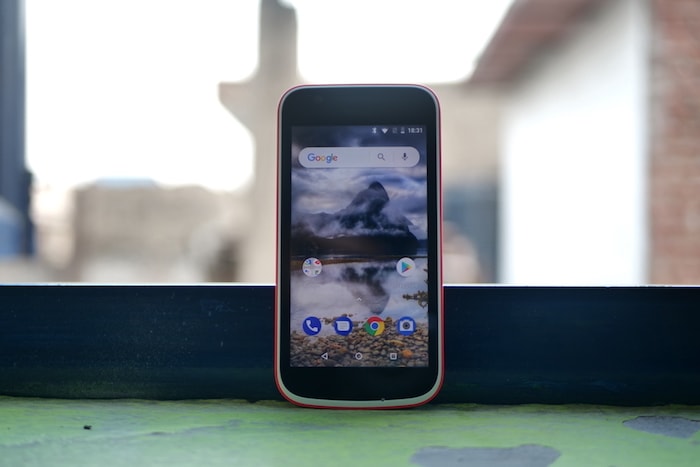 I really love how smooth the whole UI feels even when it packs such measly hardware specifications. With Android Go Oreo, you are also getting a whole bunch of Android Go apps including YouTube Go, Gmail Go, Maps Go, and more. The Android Go apps are great as they not only take very less space on the device but they also can run easily on lesser hardware and inherently consume less data. That said, I do hate the Maps Go appm as it doesn't support turn-by-turn navigation.
The point I am trying to make here is that, if you have ever used stock Android on a smartphone, you will right at home here. It's really rare that a budget smartphone brings the latest version of Android that too in its stock variant and I am happy that Nokia 1 does exactly that.
Performance
When it comes to raw power, Nokia 1 falters quite a bit. Most of that can be attributed to Nokia's choice of bringing a low-powered Mediatek MT6737M processor and Mali-T720 GPU. The fact the smartphone only brings 1GB of RAM also doesn't help the case. If you are using a single app at a time, without running anything in the background, Nokia 1 will perform just fine.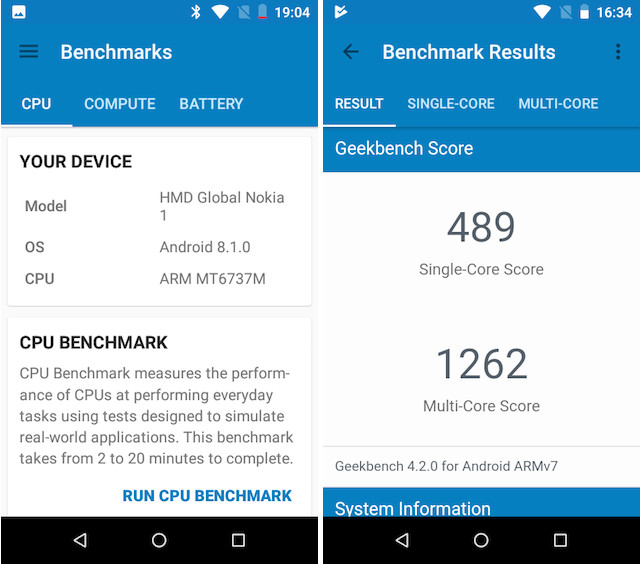 However, as soon as you open a couple of apps which run in the background, the smartphone starts to stutter. I mean, I was trying to read some articles on the web while the Play Store was updating some apps, and Nokia 1 couldn't even handle that. The phone stuttered quite a bit while scrolling through the webpage. If I am a future customer of this phone, I would not expect a smooth performance from this device.
Cameras
While I didn't expect good pictures from the smartphone's camera considering its price point, Nokia 1's camera still managed to somehow lower the bar than my already low expectation. When it comes to paper specs, Nokia 1 packs a 5MP primary camera and 2 MP secondary camera. However, it's not the megapixels that kill these cameras rather the fact that Nokia is using a sensor which is restricted to a max 480p capture, just like its screen.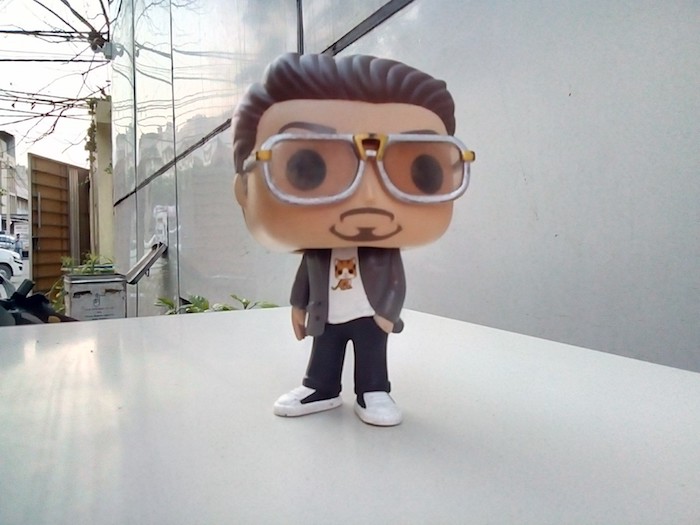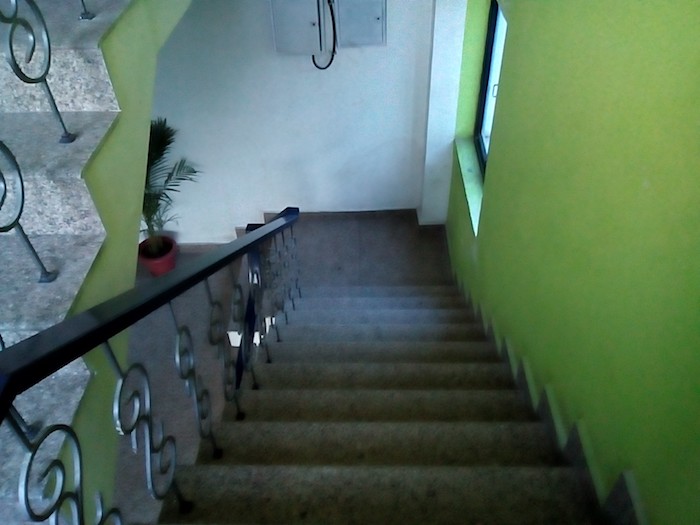 This means that the pictures that these cameras take are grainy, out of focus, and has a lot of noise in them. Nokia could have done a lot better, at least with the primary sensor of the smartphone, if it focused more on post processing. However, considering the chipset used in this device, I guess Nokia didn't have enough processing power to handle complex post-processing. But don't listen to my rambles and just look at the pictures to decide for yourself.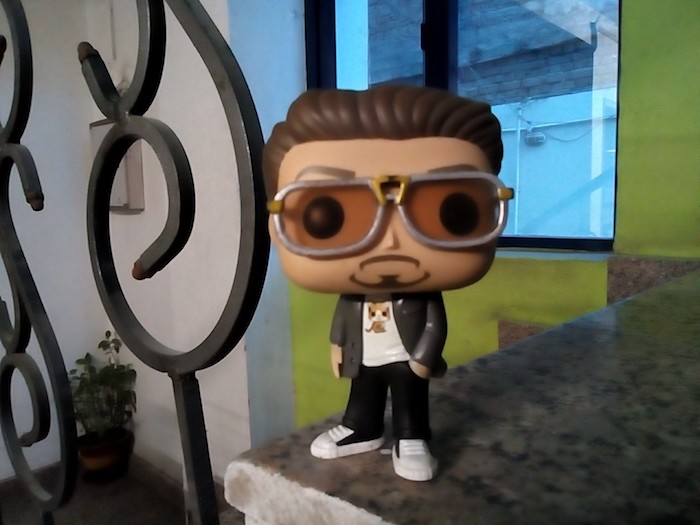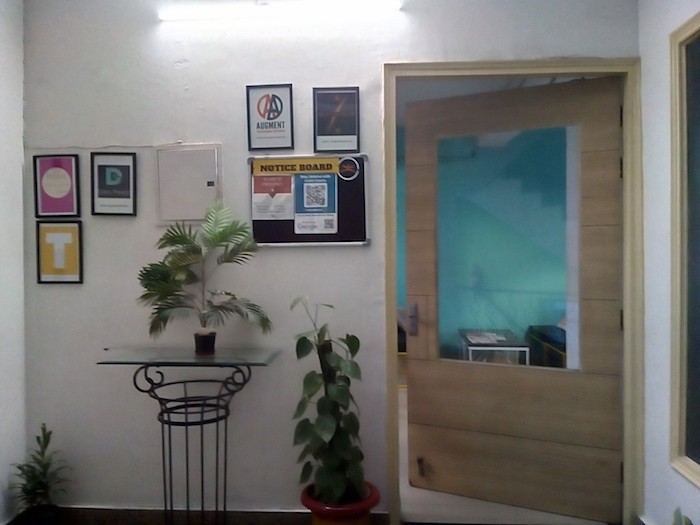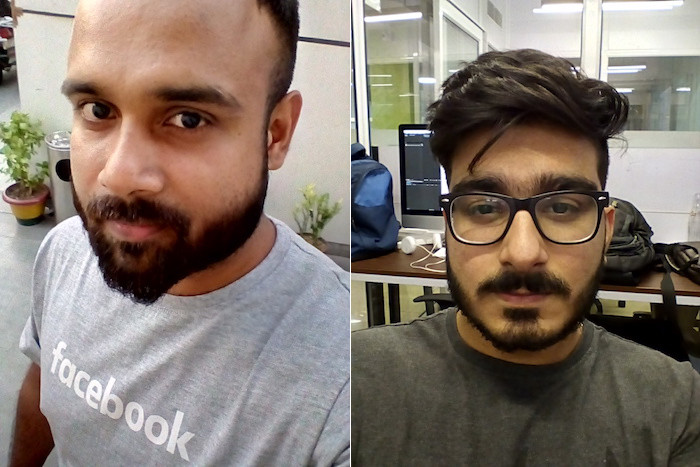 Telephony and Audio Quality
Nokia smartphones have always excelled at call quality and Nokia 1 is no different. The smartphone never loses signal even in areas with shoddy connection and the calls sound good on both sides. The noise cancellation could have been better, but at this point, I am just nitpicking.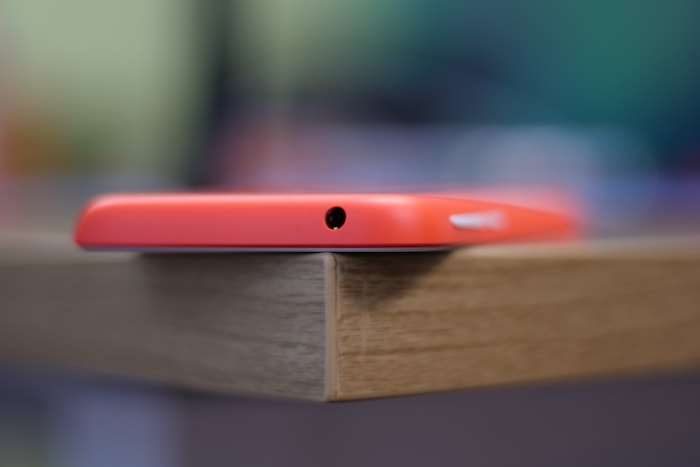 When it comes to audio quality, the speakers are just average which is expected, that said, the audio becomes quite good once you plug-in those earphones. One thing to note here is that the earphones use plastic tips hence you won't be able to wear them for long hours without causing discomfort to your ears. That said, I am glad that Nokia included the earphones as it's better than having none at all.
Connectivity
When it comes to connectivity, Nokia 1 comes with two SIM card slots. The phone supports 4G connection so internet speed is not something that should concern you. It also supports most of the WiFi bands with the support for latest 802.11 (b/g/n) technology. The phone also has a microSD card slot which can be used to expand the memory up to 128 GB which is way more than enough. One thing to keep in mind is that the microSD card and the second SIM card slot is a hybrid slot which means you can use it for only one of the two purposes.
Battery
When it comes to battery, the Nokia 1 brings 2150 mAh battery which seems a little less on the surface but brings really good battery life. I was able to easily pass a day without charging the device and could even extend the usage to two days if used judiciously. The extremely good battery life has to do with the fact that Android Go is not demanding and the smartphone packs a small display with a very low resolution. Whatever the reason may be, I am pretty happy with the battery life.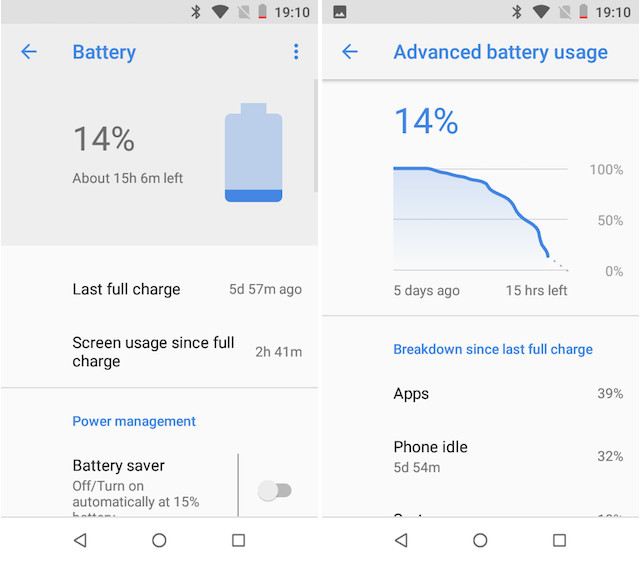 Nokia 1: Android Go or No Go?
After using the Nokia 1 for a couple of days I came to the conclusion that I really like the Android Go platform. I mean, you are getting a stock Android experience with a promise of faster updates which is something unheard of at this price point.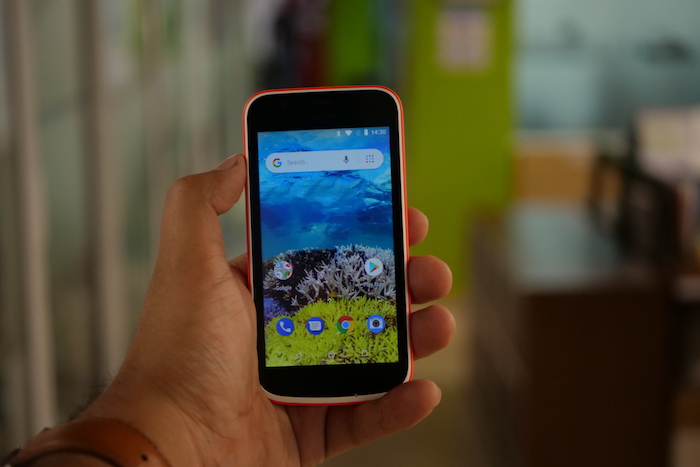 That said, as much as I like the Android Go experience, I don't like the device itself. The device is just too underpowered and packs a very bad display. I am not even counting the camera performance as I know that they should not be a factor at this price point. However, the combination of low performance, bad display, and the price tag of ₹5,434, just kills it for me. If only Nokia has priced this device around ₹3,500 mark, I would have recommended it, but at this price point, I just cannot.
Pros:
Pure Android Experience
Android Go is a pleasure to use
Love the funky and modern design
Cons:
Display
Performance is below par
Cameras are just plain bad
Buy Nokia 1 on Flipkart: ₹5,434
Note: You can also get the Nokia 1 offline, where you might be able to get the smartphone at a better price.
SEE ALSO: Android Go Apps vs Regular Apps: What's The Difference?

Nokia 1 Review: Good Phone at A Bad Price
Nokia 1 is not inherently a bad phone and in fact, I really love its design, build quality, and software experience. I love Nokia 1 as Android Go smartphone, however, for my love to spill into my recommendation, Nokia should have priced this device a lot lower. At this price point, you can get a full-blown Android smartphone with better display, camera, and performance. If you really want to buy this device, I will recommend that you wait a few months for the prices to drop.
REVIEW OVERVIEW

Design and Build Quality

8

Telephony and Audio Quality

7

SUMMARY

Nokia 1 is the first Android Go smartphone to come to India and there's a lot to like here. I am really impressed with new Android Go Oreo edition and the design and build quality of the phone. That said, for the price its asking, the performance, the cameras, and the display is too bad for me to recommend this phone to anyone.