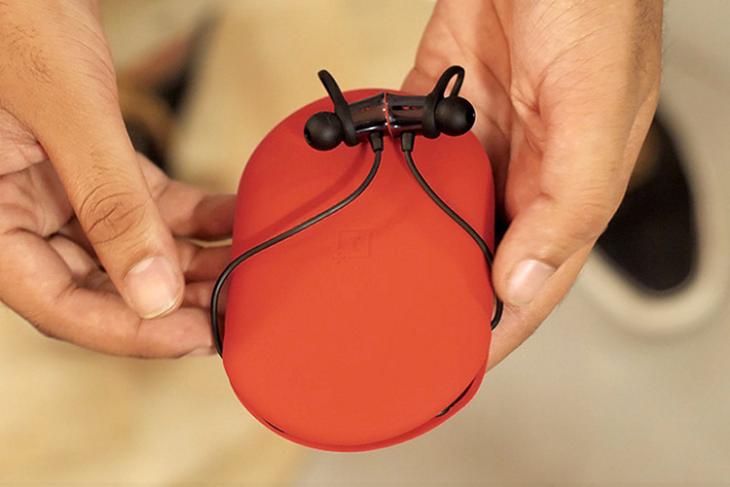 At the OnePlus 6 launch event in May, the company announced the Bullets Wireless Bluetooth earphones that offer great bang for the buck with decent sound output, a magnetic play/pause feature, fast charging support, and other nifty features at a relatively pocket-friendly price-tag.
The device went on sale globally earlier this month, and after much delays it will be available in India today, however you would have to have superpowers to have got them. The Bullets Wireless earphones are available for purchase on Amazon India and the OnePlus India store for Rs. 3,990, however, both sites are showing the earphones as unavailable.
OnePlus product manager Szymon Kopec claims the OnePlus Bullets Wireless earphones were sold in just 40 seconds. However, there is reason to doubt this claim. For one, we had the product page open from 11:30 am onwards to see if the price would change at launch. Neither did the product show as available at 12 Noon nor in the minutes following that.
We even contacted OnePlus at 12:15 PM to check whether the launch has been delayed again, after the initial delay from the June 15 date. However, there was no response from the company about this, except Kopec's tweet reproduced below.
In fact, OnePlus's official India website also didn't change availability status in the supposed 40 seconds it took for the earphones to be sold out.
https://twitter.com/szymonkopec/status/1008962821600624640
The Bullets Wireless earphones have magnets on the back of the earpiece which allow users to make a loop around their neck when not in use. It also has a separate in-line mic and remote that houses the play/pause button in the center with volume up/down buttons on either side. The earphones also support OnePlus' proprietary Dash fast charging over USB Type-C, which is a huge deal for wireless earphones.
In terms of tech specs, the OnePlus Bullets Wireless earphones feature 9.2mm drivers and include the company's 'Energy Tube' that is said to reduce frequency distraction for enhanced noise cancellation. The devices connects to smartphones via Bluetooth v4.1, and includes Qualcomm's proprietary audio technology, aptX for high-quality wireless streaming.
As we said in our review, the OnePlus Bullets Wireless are definitely a great pick for bluetooth earphones in this price range, and you can get one when they become available again at the link below.
Buy the OnePlus Bullets Wireless Earphones on Amazon (Rs 3,990)