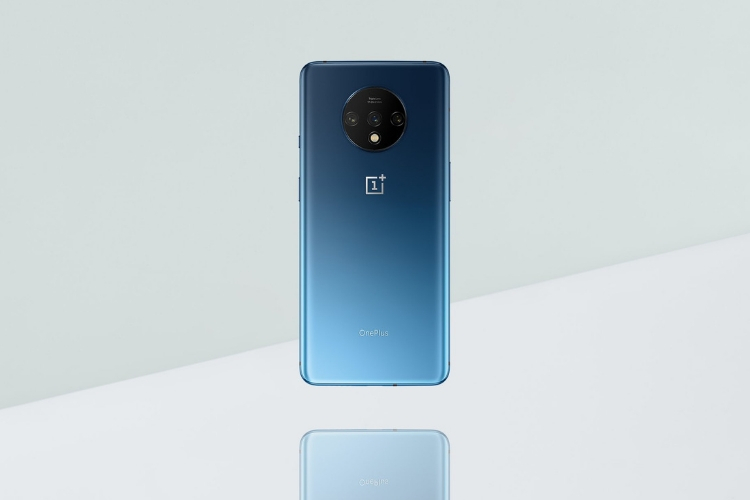 See, Didn't I tell you that OnePlus cannot contain its excitement for the launch of its first-ever OnePlus TV and its next flagship smartphone – the OnePlus 7T. Well, the leaks have been proven true today as CEO Pete Lau has now officially shared what the OnePlus 7T is going to look like. And it does have a circular camera bump with a 3 sensor array and an LED flash baked into it.
Pete Lau took to Twitter today to reveal the design of the upcoming OnePlus 7T flagship, which now has a 4th-generation matte-frosted rear panel and a circular camera bump. Lau also penned an official post on OnePlus' community forums to say that it's a first for the company has chosen to reveal the design of an upcoming device to the fans. Then, he goes on to talk about the design philosophy behind what we see below.
Our brand new design with 4th generation matte-frosted glass #OnePlus7T https://t.co/w35HE2AyKj pic.twitter.com/oNEI7NkZPk

— Pete Lau (@PeteLau) September 17, 2019
"Today, we're going to do something we've never done before: unveil the design of our upcoming flagship first in our community," said Lau in the community post. OnePlus is going to offer users a 'new smooth matte surface with a brilliant metallic radiance' with their upcoming flagship. It's an evolution over the company's existing 4-curved, matte-frosted glass back, we've seen on the Midnight Black and Silk White models in the past.
Now, if you are wondering why OnePlus decided on a circular camera design for the 7T, well, the blog post says that the camera is the first thing many users notice on a phone, and it should make a bold visual statement, while also flowing naturally with the overall design.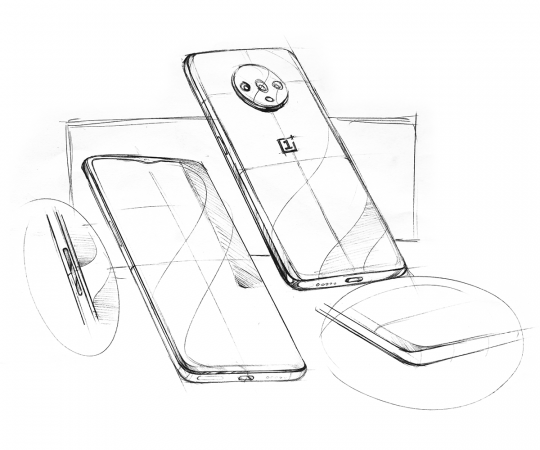 OnePlus explains the circular camera cut-out saying, "With perfect symmetry from any orientation, a circular design became the natural choice. A circle's rounded edges produce an appealing contrast against the straight lines of a smartphone's rectangular form for a seamless, balanced feel. After going through over fifty design iterations, we think we've landed on something pretty special."
If you haven't been keeping up with the leaks, the triple camera setup on the OnePlus 7T will include a primary 48MP Sony IMX586 sensor, a 16MP ultra-wide lens, and 12MP telephoto lens. This means OnePlus 7T will offer you versatility while clicking photos and that's awesome.
OnePlus 7T and OnePlus TV are set to be unveiled on September 26 in New Delhi and we will learn about all the capabilities of these two products at the event next week. So, are you excited to check out the OnePlus 7T? Any guesses for the price bump? Let us know in the comments down below.
---