This week has undoubtedly been an important one for smartphone launches in India. We not only witnessed the launch of one of the most anticipated flagships, the OnePlus 6 (starts at Rs. 34,999) but its potential competitor i.e the Honor 10 as well. Both of these premium flagships together sit in the sub-35,000 price bracket and boast of some impressive specs and aesthetics.
So, if you have been wondering which device you should get then here's our quick comparison of the OnePlus 6 and Honor 10:
OnePlus 6 vs Honor 10: Specs Sheet
Before we take a deep dive and compare the two devices, let's take a quick look at the specs sheet for both:
| | OnePlus 6 | Honor 10 |
| --- | --- | --- |
| Dimensions | 155.7 x 75.4 x 7.8 mm | 149.6 x 71.2 x 7.7 mm |
| Weight | 177 g (6.24 oz) | 153 g (5.40 oz) |
| Display | 6.28-inch Full-HD+ Optic AMOLED, with 19:9 aspect ratio | 5.84-inch Full-HD+ IPS LCD, with 19:9 aspect ratio |
| Processor | Snapdragon 845 | Hi-Silicon Kirin 970 |
| GPU | Adreno 630 | Mali-G72 MP12 |
| RAM | up to 8GB | up to 6GB |
| Storage | up to 256GB | up to 128GB |
| Primary Camera | Dual 16MP (f/1.7, EIS & OIS) + 20MP (f/1.7), with PDAF and dual-LED flash | Dual 16 MP (f/1.8) + 24 MP (f/1.8), with PDAF and LED flash |
| Secondary Camera | 16 MP (f/2.0) with EIS | 24 MP (f/2.0) |
| Operating System | Android 8.1 Oreo-based Oxygen OS | Android 8.1 Oreo-based EMUI 8.1 |
| Battery | 3,300mAh | 3,400mAh |
| Sensors | rear-mounted fingerprint, accelerometer, gyroscope, proximity, compass | under-glass ultrasonic fingerprint, accelerometer, gyroscope, proximity, compass |
| Connectivity | Wi-Fi 802.11 a/b/g/n/ac, Bluetooth 5.0, A-GPS, GLONASS, NFC and USB Type-C | Wi-Fi 802.11 a/b/g/n/ac, Bluetooth 4.2, A-GPS, GLONASS, NFC, IR blaster, and USB Type-C |
| Colors | Midnight Black, Mirror Black, Silk White, and Avengers Edition | Phantom Blue, Midnight Black |
| Price | starts at Rs 34,999 | Rs 32,999 |
Design And Build Quality
Both the OnePlus 6 and Honor 10 share some common aspects in the design department. They both have the trendy 'notch' up-top, a glass back, dual rear cameras, and have retained the 3.5mm headphone jack but they're aesthetically quite different.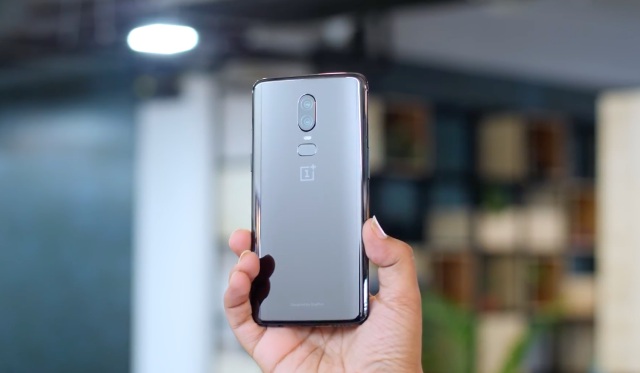 OnePlus 6 appears to have gone for their tried-and-tested midnight black and silk white looks. I only got a brief time to toy around with the device and even though its back has also become a fingerprint magnet, it was comfortable to hold and use.
On the other hand, the Honor 10 is moving the needle with its Huawei P20 Pro-like gorgeous 'color-changing' back panel. It's just too shiny and eye-grabbing but the in-hand feel is something we can only judge after a hands-on experience.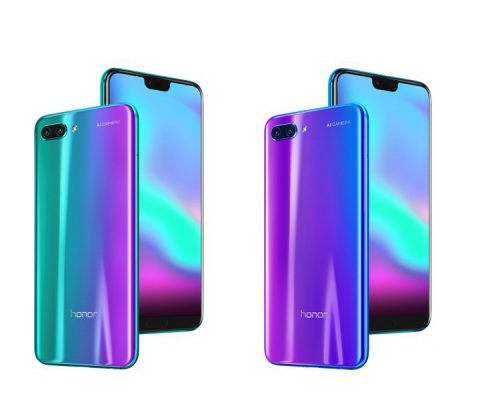 Honor has added an under-glass ultrasonic fingerprint sensor, which uses ultrasonic sound to map out and scan the details of your fingerprint. However, do note that the Honor 10 doesn't have an 'under-display' fingerprint scanner. The company has placed the scanner in the chin of the device and is simply using the ultrasonic technology for mapping fingerprints.
However, it is a step towards embracing new technology as compared to the traditional oval-shaped rear scanner on the back panel of the OnePlus 6.
Display
Well, this could be the most dreaded part of the comparison for some, so you can scroll past it if you'd like, but to be honest – the notch is here to stay. Both the Honor 10 and OnePlus 6 sport Full-HD+ 19:9 'notched' displays and I have no problem with it.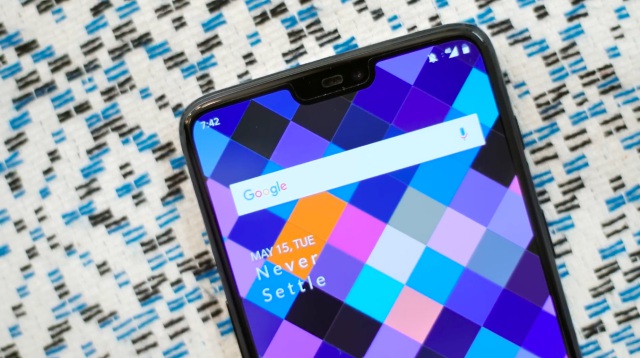 Honor 10 comes with a smaller 5.84-inch IPS LCD screen as compared to the 6.28-inch Optic AMOLED display on the OnePlus 6. Both phones feature a similar notched design, so I assume that the Honor 10 will be compact, as well as quite easy to grip and use with only a single hand.
As for the displays, the OnePlus 6 comes with an AMOLED display which means the colors are bright and beautiful, blacks are dead black, and overall the display is simply stunning. While the Honor 10 has an LCD display (which obviously won't offer similar deep blacks as the AMOLED panel on the OnePlus 6), I'm expecting it to be a pretty great display nonetheless.
Cameras
Coming to the cameras, the OnePlus 6 sports a dual 16MP + 20MP camera vertical setup on the rear, with an f/1.7 aperture for both lenses and EIS + OIS on the primary one.
This might sound like the same set up as we saw on the OnePlus 5T, but this time, OnePlus has included a larger sensor, and OIS which is awesome. The difference is visible in the way the OnePlus 6 takes photos. While daytime shots are only a tad batter than the OnePlus 5T, the larger sensor and OIS truly show a difference in low-light performance which is simply stunning.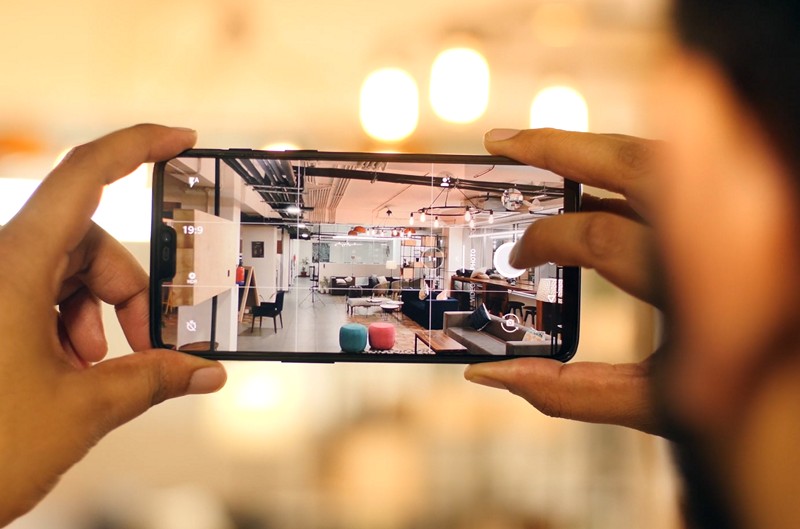 The Honor 10, on the other hand, features a primary 16MP RGB sensor and a secondary 24MP monochrome sensor on the rear – placed horizontally. We've not yet tested the Honor 10 out, but on paper at least, it looks the camera will be at par with the OnePlus camera. Plus, Honor has included AI in the camera for the phone, which should definitely help.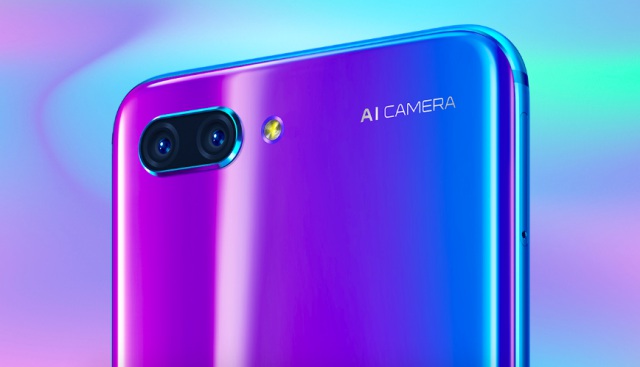 The high-megapixel cameras on the front of both devices look good on paper. I've tested the OnePlus 6 and it is able to capture some crisp selfies with great detail (as long as the beauty mode is off), and I expect the Honor 10 to perform well too, considering it's a 24MP camera we're getting.
Both the phones come with portrait mode on the front camera as well, but since our OnePlus 6 unit hasn't yet received the update to enable it, we've not been able to test it out. Seeing the camera performance over-all, I think it's safe to say that the front portrait mode will definitely be pretty good on the OnePlus 6.
Hardware And Performance
This is where you will notice a difference between the two devices, but only on paper. The OnePlus 6 is still the flagship killer and is powered by the Snapdragon 845 processor, coupled with up to 8GB of RAM and 256GB of storage, which should help you out in multi-tasking and gaming.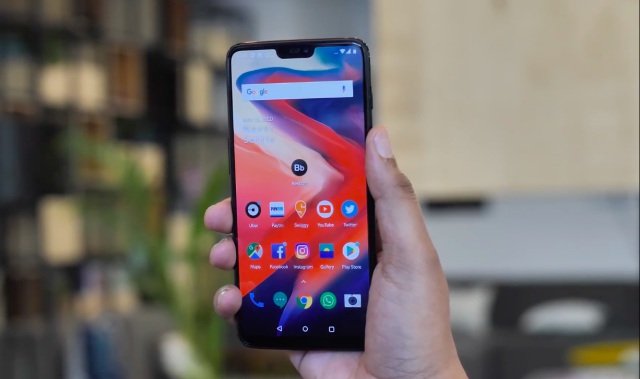 When the OnePlus 6 landed in my hands, I was astounded by how true the device was to its marketing tagline – 'The Speed You Need.' It was a snappy experience, with most apps launching in split-seconds and without any stutter or frame drops. We don't even need to talk about gaming as the Snapdragon 845 SoC was able to handle my PUBG addiction like a pro. The phone is simply a beast when it comes to performance, as OnePlus phones have been for quite some time now.
But, Honor is also not pulling any punches with the new Honor 10. This device is equally powerful and comes with its parent Huawei's flagship HiSilicon Kirin 970 chipset, coupled with an independent NPU (Neural Processing Unit) to handle on-chip AI functions. It also has up to 6GB of RAM and 128GB of internal storage.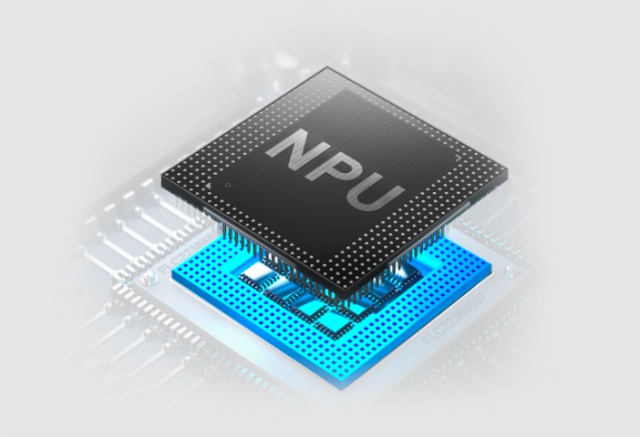 It goes without saying that OnePlus 6 offers a streamlined and enjoyable user experience. But the Honor 10, well, it is powered by Kirin 970 and runs EMUI so we can surely expect its performance to match its sibling – the Honor View 10. That said, I will reserve my judgement on the Honor 10's performance for until after I've tested it out thoroughly.
Software
Both the devices run Android 8.1 Oreo out-of-the-box, with the only difference being that OnePlus 6's Oxygen OS provides an 'almost stock' experience whereas Honor 10 comes with its EMUI 8.1 skin layered on top. This is one of the prominent reasons that the users are drawn to OnePlus devices (I'm not kidding, you can ask Akshay about it).
Oxygen OS is still as feature-rich and easy to use as it was on all previous OnePlus phones but the good news is that OnePlus 6 comes with 'Project Treble' support, so faster updates are in store.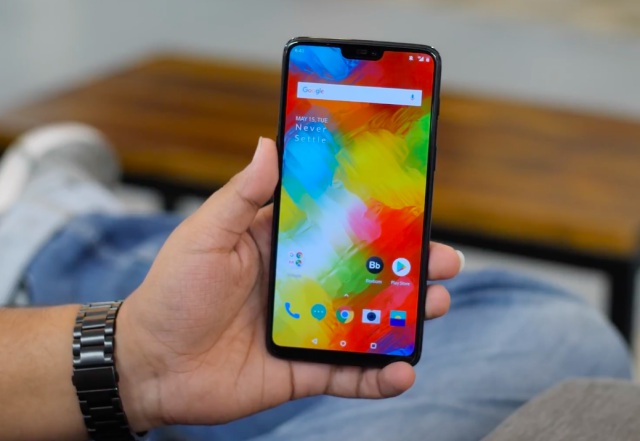 OnePlus is well-known for timely updates (plus you get Android P beta on it as well) but Honor is also playing catch on to attract buyers in this growing Indian market. Both the software have many nifty tricks and features up their sleeve, such as the new improved Gaming Mode in Oxygen OS or fingerprint app lock and knuckle gestures in EMUI 8.1.
Battery
OnePlus and Honor both include decently-sized battery packs to juice each of their budget flagship devices. The OnePlus 6 comes with a 3,300mAh battery whereas the Honor 10 is giving you a slightly bigger 3,400mAh pack to keep the device up and running.
We are all familiar with the insane charging speed of OnePlus' Dash Charge technology. It was crowned the victor in our 'Ultimate Fast Charging Test' video, so that says something as it was up against iPhone X, Google Pixel 2, Xiaomi Mi 6 and other flagships.
I, however, expect Honor 10 to not lag far behind as it boasts of the same Super Charging technology as we've seen on the Honor View 10. The company claims that it can top-up 50% of your battery juice in under 25 minutes, which I'll put to the test very soon.
OnePlus 6 vs Honor 10: Conclusion
It goes without saying that OnePlus has built a cult following for itself by delivering on its flagship killer mentality. The Chinese giant has again checked all the right boxes with the OnePlus 6 and it's shaping up to be a device destined for success – despite the notch up-top.
But, don't forget that Honor 10 is here to challenge the status-quo by offering the users with a device that not only excels in performance but is an eye-candy as well. That said, we'll be getting our hands on the Honor 10, so don't forget to circle back for an in-depth review over the next few weeks. Until then, which of the two devices do you fancy more? Let us know in the comments below.
Buy the OnePlus 6 from Amazon (starts at Rs. 34,999)
---
Load More