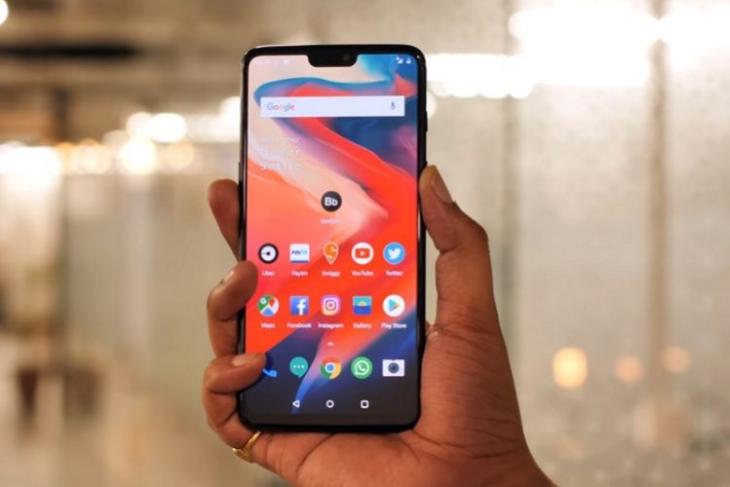 The OnePlus 6 was officially unveiled last May in London, and went on sale pretty much immediately in many major markets around the world, including in India. The company had originally announced three different RAM+storage configurations for the device, but only the two lower-end models went on sale in the country, with the third said to be launched at a later date.
That day is now finally here, with the company officially launching the 8GB RAM + 256GB storage variant of the phone in the country. The smartphone will be available to buy from July 10 on Amazon India at a price of Rs. 43,999.
It will also be available through offline channels and oneplus.in from July 14. The company is only offering the device in Midnight Black for now, and there's no word on whether Silk White and other colors will also be offered in the future.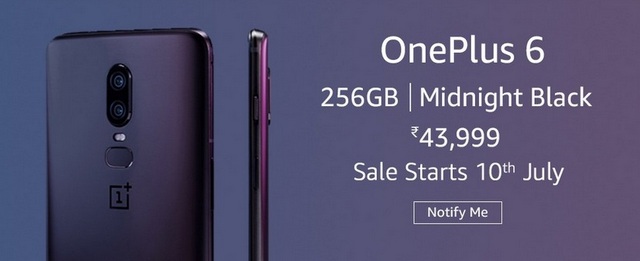 In its press statement announcing the launch, OnePlus India said, "Following the overwhelming response to the OnePlus 6 Marvel Avengers Limited Edition in India, which was the only variant of the OnePlus 6 to pack 8GB of RAM and 256GB of storage, OnePlus offers its community another variant of the OnePlus 6 packed with 256GB. The 256GB variant has been met with unprecedented popularity both globally and in India and has become a community favorite in a short time".
Before the launch of this variant, those wanting the 8GB+256GB model had the option of buying the OnePlus 6 Marvel Avengers Limited Edition device that came with the same high-end specs, but with a unique design and themes for Rs. 45,999.
Do note that while the Limited Edition Avengers model is no longer up for grabs, the standard 64GB and 128GB variants are available on Amazon too at the below link.