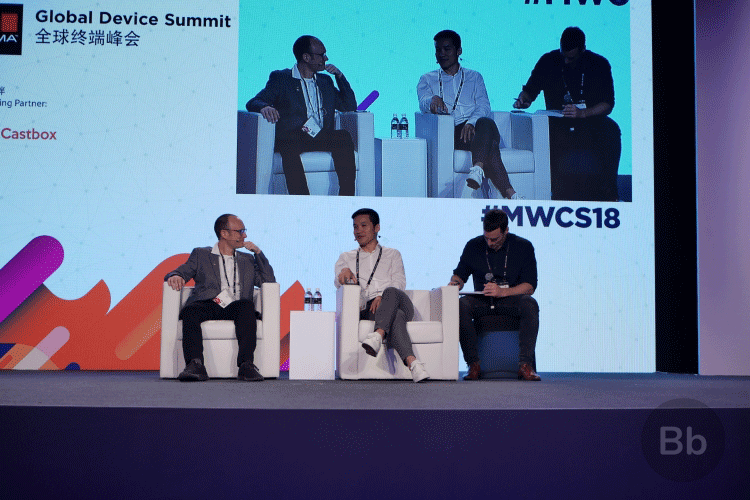 While there aren't many hardware launches coming our way at MWC Shanghai, it's still a pretty big event for the Chinese and Southeast Asian market. All the major Chinese brands have a presence here in one form or the other.
OnePlus CEO Pete Lau was one of the guest speakers at the Global Device Summit panel discussion at MWC Shanghai 2018 today and he opened up on a number of topics related to the company and developments we can expect in the coming year.
Since we are on the cusp of 5G, one of the questions was about 5G support in OnePlus phones and when consumers can expect them. The OnePlus co-founder said that 5G will be revolutionary, but the impact will only be felt in 3-4 years. However, Lau confirmed that OnePlus will be releasing a 5G compatible phone next year just as many major telecom markets are expected to start getting 5G services.
There's no doubt that 5G is on the horizon, but if you recall the early days of 4G, device support was sporadic and it was not consistent across all markets; some variants had 4G support, some didn't. And there's still some confusion about whether we will have devices in time for the much-hyped early 2019 release target for 5G.
Qualcomm is obviously hugely invested in the telecom ecosystem. Before Lau's statement at the summit, Qualcomm's spokesperson was not forthcoming on details about 5G smartphones next year. However, we reached out again after Lau's comments at the summit, and Qualcomm told us we can take that as a confirmation about 5G devices next year.
So yes, while OnePlus may be looking at a OnePlus 6T this year, it won't have 5G connectivity support as that's only coming next year.
---