Last year, when Andy Rubin's Essential introduced the concept of a notch (fun fact: Sharp Aquos S2 came with a similar design just three days before the Essential Phone was launched), some found it strange, some offensive, but it was definitely odd for most. But over the last one year, the popular opinion has changed much and many users have come to cherish it.
But for manufacturers, selling smartphones with a notch is like a tightrope which requires balance. This is why many companies such as Huawei and OnePlus who have lately jumped the bandwagon offer their users the choice to turn the notch on or off.
This safe strategy has helped them appeal to a wider audience. Many of these companies are also trying to learn more about the changing opinions of users about the notch, and OnePlus is one of them.
#OnePlus6 users, are you showing or hiding the notch? https://t.co/kh8rPjIa0M

— Pete Lau (@PeteLau) June 8, 2018
OnePlus co-founder and CEO, Pete Lau, asked followers on Twitter to vote on the notch issue in OnePlus 6. The survey was launched nearly seven hours ago and has received more than 2,900 responses.
At the time of writing this, the percentage of users using the notch outscored the percentage of users hiding the notch by a ratio of 56:44. But you still have 16+ hours to take part in the survey and can obviously do so even if you're not a OnePlus 6 user.
But if you feel that the notch has some trade-offs including the lack of optimization for certain apps, you can also turn the notch off which basically turns the background of the status bar to black. This is beneficial especially on smartphones with AMOLED screens as the pixels lighting the area are turned off and blend easily, making you feel like the black area is part of the smartphone's construction and not the display.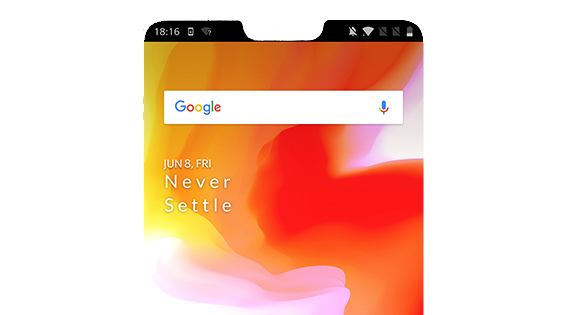 Rupesh, Beebom's in-house smartphone whiz, bought the OnePlus 6 in the very first sale, and he has not turned on the feature to hide the notch. He said he prefers the notch because it gives more screen space without hindering his experience with the device.
You can also watch our detailed review of the OnePlus 6 to decide if you agree with Rupesh on this one.
---