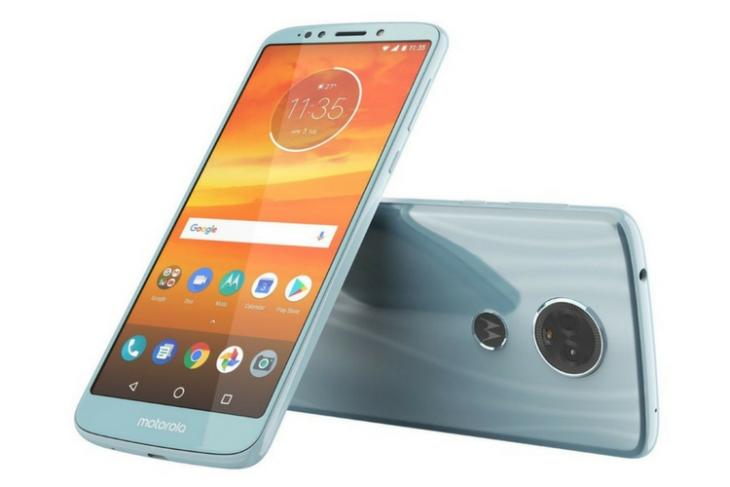 Motorola today launched six new smartphones part of the Moto G6 and Moto E5 Series with all the devices running on Android Oreo. This holds good for even the Moto E5 Play, the cheapest of the bunch. But if you're expecting these Motorola devices to receive major updates over the course of the next few years, there's some disappointing news for you.
While Motorola promised one major OS update to Moto G6 series i.e. to Android P, it refrained from speaking about, let alone assuring, updates for the Moto E5 series. This means that Moto E5 series will not be updated to Android P.
As per Ars Technica, the company does not intend to roll security updates every month to any phone in either series, but every 60 to 90 days. Android Authority reached out to Lenovo-owned Motorola and confirmed that this was indeed true.
This would make Motorola among worst brands when it comes to Android updates. Whether it's down to Lenovo – which has a similar track record when it comes to updates for budget segment smartphones – is as yet unclear. It could also be that the company is supporting a huge number of smartphones, which could be straining existing resources. Either way Moto phones would be ideal for the workforce, despite the company joining the Android enterprise devices program.
Likewise, Moto G5s Plus, which was launched last year is still stuck on Android Nougat. It is also possible that lack of software support is actually intended to boost sales of the Moto G6 series. The only models from Motorola to receive updates to Oreo are Moto Z, Moto Z Play, and Moto X4. We can also expect that despite its promise to update Moto G6 series to Android P, the company will delay the update considerably.
Meanwhile, if the lack of updates is not much of a problem for you, the Moto E5 and Moto G6 series have a variety of models to suit your budget. The pricing for these devices and availability in India are yet to be revealed, but we'll update you as and when we have this information.