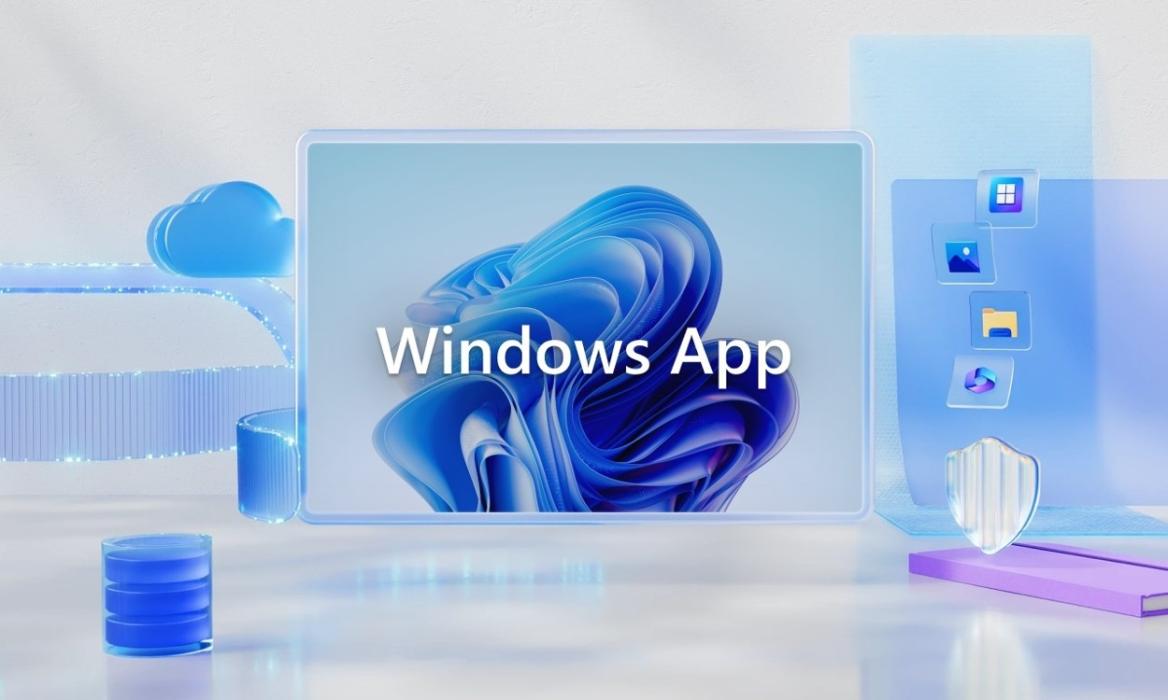 At the Ignite 2023 event, Microsoft launched a new Windows app in preview, which would allow you to use Windows on any device. It's an effort by Microsoft to bring access to Windows desktop OS on other non-Windows devices, such as your smartphone to Mac and tablet. The app has been launched on Windows, macOS, iOS, iPadOS, and can be used even in a web browser. But what's exciting about the Windows app and what sets it apart? To find out, follow along.
The Windows app is a single hub where you can connect all kinds of Microsoft cloud services. It includes Azure Virtual Desktop, Windows 365 (Cloud PC), Microsoft Dev Box, Remote Desktop Services, and even remote PCs. On your phone or iPad, you can launch a Windows environment without downloading or installing anything.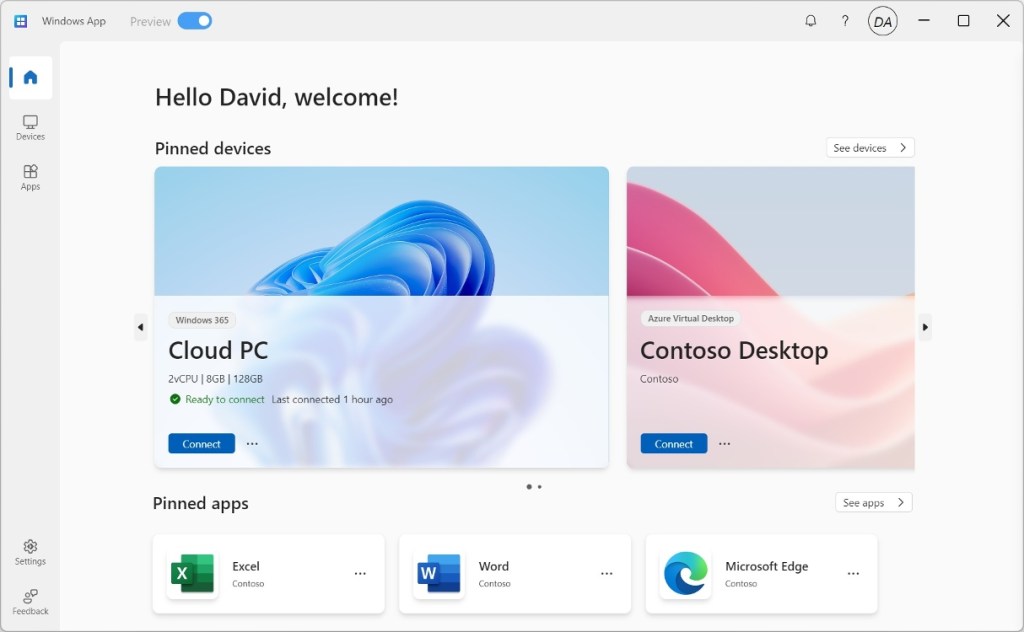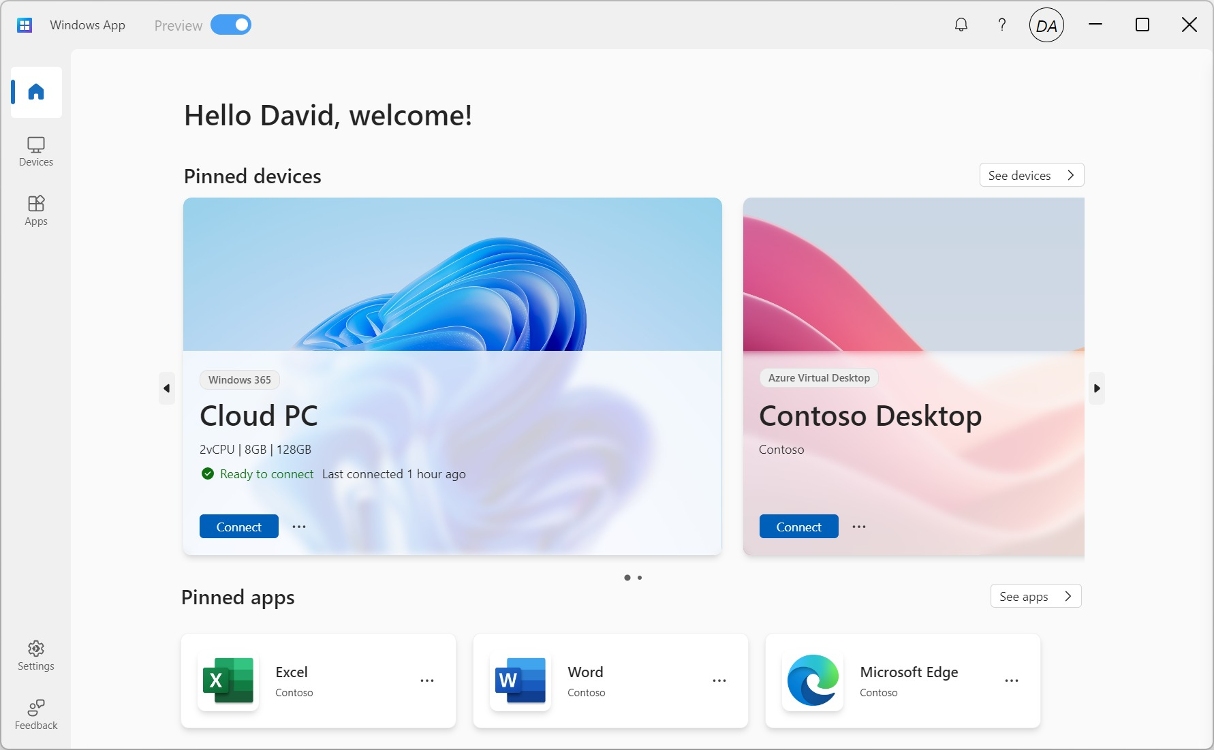 Having said that, keep in mind the Windows app is still aimed at businesses and enterprise users. Right now, you can't use your personal Microsoft account to access its services. However, there are strong indications that Microsoft is going to bring cloud PCs via Windows 365 to general consumers as well.
If that remains the case, it would be a huge win for general users who would like to use certain Windows apps on another platform, say ChromeOS.
Strangely enough, Microsoft hasn't launched the app on Android. But it seems Android support is coming soon. Apart from that, the new Windows app brings several new features like multiple monitor support, custom display resolutions, dynamic display scaling, device redirection for webcam, audio, printer, etc. You can pin your favorite apps for quick access and easily switch between accounts.
You can access the Windows app on the web (visit), on your PC via Microsoft Store (Download), macOS (TestFlight), and iOS/iPadOS (TestFlight). If you are an avid Windows user, this utility makes it much easier to run your cloud PC on any device you want. Share your thoughts in the comments below.
---