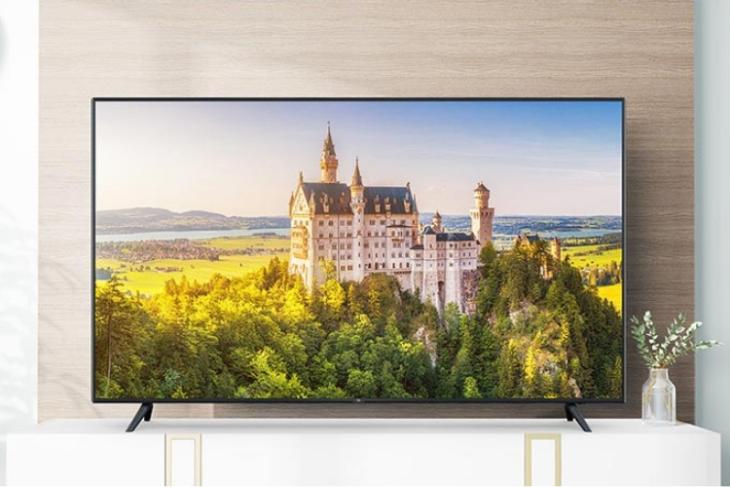 Alongside the Mi Band 4, Xiaomi has also launched three new Mi TVs at its Smart Living 2020 event in Bengaluru. It's after quite a long time that Xiaomi has refreshed its Mi TV portfolio, which saw its latest addition, i.e 55-inch Mi TV 4X Pro, back in January of this year. Well, Xiaomi is not only fixing its Mi TV nomenclature with today's launch, but also adding three new 4K Mi TVs to its portfolio.
Specs and Features
Before we delve into the specification, I would like to say that Xiaomi is now streamlining its Mi TV naming scheme. It has dropped both the 'LED' and 'Pro' monikers from the official names and will now continue with two lineups – the budget Mi TV 4A and premium Mi TV 4X going forward.
Xiaomi is today perking up its premium Mi TV 4X lineup with the launch of three new 4K models including a 43-inch, 50-inch, and the massive 65-inch. This is now the company's biggest TV in India and it's 40% larger than its existing 55-inch TV in its portfolio. All of these TVs feature a 4K LED panel with HDR 10-bit support, but the 65-inch model goes a step further.
The 65-inch Mi TV 4X offers you 8-million pixels, supports 88% wide color gamut, and a new in-house Vivid Picture Engine technology should help punch up the brightness, color, and deeper contrast. There's Reality Flow Engine, which is a dedicated chip, and it enables MEMC (Motion Estimation/Motion Compilation) aboard the 65-inch model. This provides a smooth viewing experience by perking up 24fps content to 60fps by inserting frames in between.
The Mi TV 4X lineup runs Android 9 Pie-based Android TV, with Xiaomi's custom Patchwall launcher on top. You can switch between the stock Android TV and Patchwall launcher via the remote. Patchwall 2.0 brings along a new light theme, a smaller carousel up-top, and live news TV channels – currently four in number, but more to be added in the future.
All new features in Android TV include a data saver mode, which when switched on should allow you to stream 3x more content. It also adds a data counter to help keep an eye on your data use as most Indian employ their mobile Wi-Fi to stream movies and TV shows on their Mi TV. Xiaomi is now also allowing users to cast content to the Mi TV from your smartphone.
And as Xiaomi has been teasing for many days now, the new Mi TV 4X lineup now finally comes baked with Netflix and Prime Video out-of-the-box. Yeah, Netflix is finally here on your beloved Mi TVs launched today and Xiaomi says that it's working with the streaming giant to whitelist and bring the app to its older models as well.
All the variants in the Mi TV 4X lineup have 20W speakers with Dolby Audio and DTS-HD support. Here's a quick round-up of the key specs for the new Mi TV 4X models launched today in India:
Apart from the three new premium Mi TV 4X models, Xiaomi has also launched a 40-inch Mi TV 4A at its launch event. It fills the gap between the company's most 32-inch and 43-inch bracket, offering a Full-HD panel, 20W speaker with DTS-HD support, and Patchwall 2.0 with Android 9 Pie on board. Also, the black color variant of the Mi Soundbar has also been unveiled today at the same Rs 4,999 price tag.
Price and Availability
The new Mi TV 4X lineup has been priced starting at Rs. 24,999 for the 43-inch 4K variant (which sits right between the 43-inch Full-HD and 50-inch 4K TVs), whereas you'll have to shell out Rs 29,999 for the bigger 50-inch and Rs 54,999 for the 65-inch variants respectively.
The budget-centric 40-inch Mi TV 4A will retail at Rs 17,999 in India. The entire Mi TV 4X lineup, including the 43-inch, 50-inch, and 65-inch variants, will go on sale starting from September 29 on Mi.com, Flipkart and Amazon India. So, if you have been looking to get new smart TVs for your home, well, you now have a plethora of new options.