After the huge success of the Mi Band 3, Xiaomi is obviously working on a new, updated fitness band. Well, the Mi Band 4 (as one would expect it to be called) has now leaked out in actual, real-life images and it looks pretty impressive.
The images were leaked on Weibo, and show off the purported Mi Band 4 from various angles. First off, if the images are to be believed, the Mi Band 4 looks like it'll come with an upgraded color OLED display instead of the black and white panel on the Mi Band 3. That's definitely going to be a welcome change for users who, right now, may be attracted to the Honor Band 4's color display.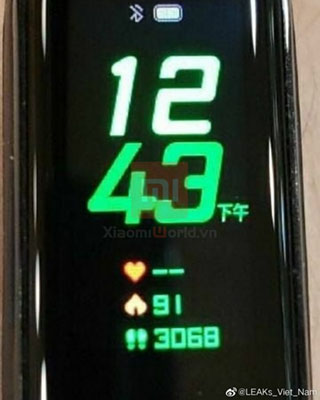 Other than that, the design looks very similar to the Mi Band 3, and that's probably for the best — the Mi Band 3 does look like a sleek device to have on your wrist at all times, and according to leaks, the Mi Band 4 will carry that design language forward.
Moreover, other leaks and rumors suggest that the Mi Band 4 will come in two variants, an NFC variant and a standard variant without NFC. Plus, both the variants are rumoured to come with support for Bluetooth 5.0. It's also rumoured that the band will come with a bigger 135mAh battery, and users will not need to remove the strap from the band in order to charge it anymore — again, I'd assume that to be a welcome change.
As always, these are leaks so take this information with a pinch of salt, and let us know what you think about the Mi Band 4 in the comments.