If you have been following our website, you already know that we have acquired the Mi 8 SE from China, which is slated to release in India in July with the moniker Mi 8i. We have been testing the device for quite a few days now and we are ready to give our assessment to our readers. So, if you were wondering as to whether you should wait for the Mi 8 SE (if you want to buy the smartphone right now, you can order it from GearBest for $456.99) or buy any current mid-range smartphone that is available in India, you have come to the right place. In this article, we are going to test the Mi 8 SE's performance, camera, build quality, and more to see if the smartphone is worth the wait or not. We are going to answer all your questions about Xiaomi's latest mid-range offering as we conduct our full review of the Mi 8 SE:
Mi 8 SE Specifications
Before we get to the review itself, let us first check out Mi 8 SE's specifications to see what the smartphone has to offer on paper. In the table below, you will find everything that you need to know about the Xiaomi Mi 8 SE.
Name
Mi 8 SE
Dimensions
147.3 x 73.1 x 7.5 mm
Weight
164 grams
Display
5.88 inches (1080 x 2244 pixels) Super AMOLED
Processor
Qualcomm Snapdragon 710
GPU
Adreno 616
RAM
4/6 GB RAM
Storage
64 GB
Primary
Camera
12 MP (f/1.9) + 5 MP (f/2.0)
Secondary
Camera
20 MP (f/2.0)
Battery
3120 mAh
g
Operating
System
MIUI 10 based on Android 8.1 (Oreo)
Sensors
Fingerprint (rear-mounted), accelerometer, gyro, proximity, compass
Connectivity
Wi-Fi 802.11 a/b/g/n, GSM / CDMA / HSPA / EVDO / LTE
As you can see from the table, the Mi 8 SE brings quite an interesting list of specs. Now, that you have an idea about Mi 8 SE's internals let us see how it performs in the real life.
Design and Build Quality
When it comes to the design and build quality, I feel that Xiaomi has knocked it out of the park with the Mi 8 SE. Although some might feel that it's a copy of iPhone X's design, when you take the device in your hand, you will know that it's not. Apart from the vertical camera placement at the back, the phone is entirely different. It features more of a blocky design which is quite different from the rounded design sported by the iPhone X. I love the in-hand feel of the device as it feels nice and sturdy.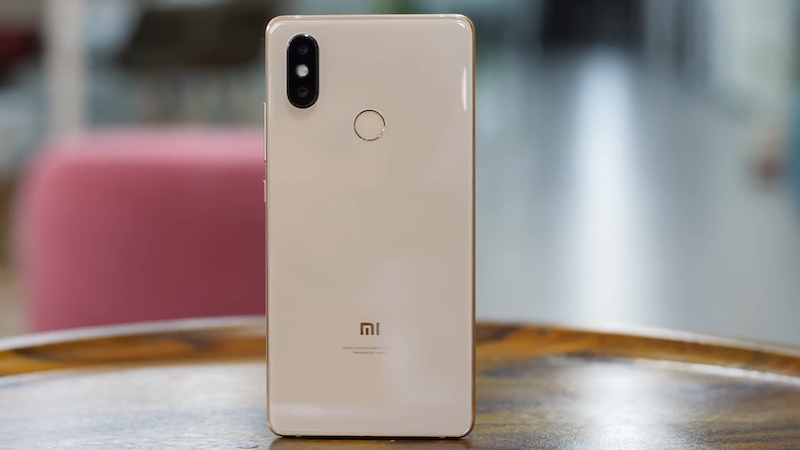 With Mi 8 SE, Xiaomi has opted to use the premium quality materials. The phone features popular glass sandwich design, with a glass display and a glass back, both of which are held together by an aluminum frame. We have the gold color variant with us and it looks absolutely beautiful. Although I am happy with the phone's design, the use of glass back does mean that the Mi 8 SE is more fragile than other Xiaomi phones which normally use a full metallic body. So, you might want to put a case on it as soon as you get the device.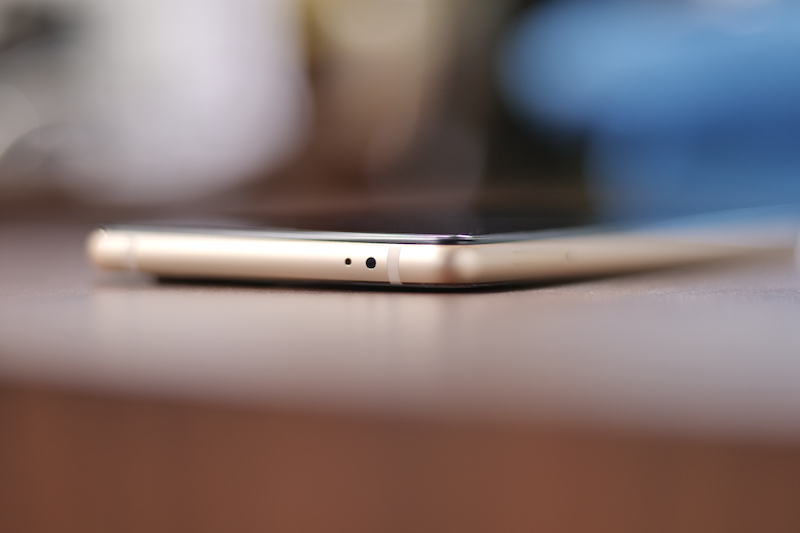 One thing that makes me happy about this phone is that despite packing a glass back, it's not such a fingerprint magnet. I mean it's not fingerprint resistant, but it remains relatively clean when compared to other glass back devices. One thing I hate about the device is that it doesn't have a headphone jack and seeing how Xiaomi doesn't pack a wired headphone inside the box, you will either have to buy a new one which is USB-C compatible or use the USB-C to 3.5mm jack dongle which thankfully comes inside the box.
Display
My favorite feature about the Mi 8 SE is its big 5.88-inch Super AMOLED display which has a resolution of 1080 x 2244 pixels, giving it a pixel density of about 423 PPI. I love OLED displays as they give you true blacks with punchy colors and prefer it over IPS panels any day. That's why I am so happy that Xiaomi went with an OLED display for its Mi 8 SE. I mean the display on this thing looks absolutely beautiful. There's a ton of contrast and colors, text looks crisps, and pictures and videos just pop out.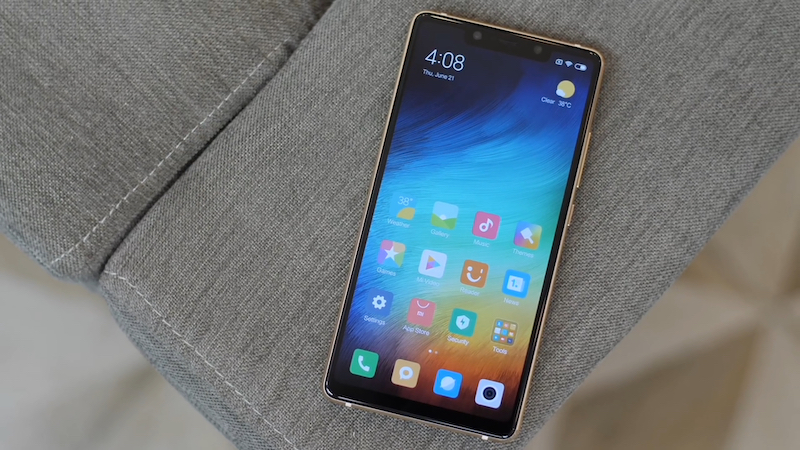 An added advantage of using an OLED display is that they are good for battery life especially if you are using the dark theme but more on that later. Right now, all you need to know is that Mi 8 SE packs the best display I have seen in its price range and you won't be disappointed with this one. That said, there is one thing that might irk some users and that's the notch at the top. Personally, I hate notched displays, however, I can tell you that once you use a notched smartphone for a few days, it just doesn't matter.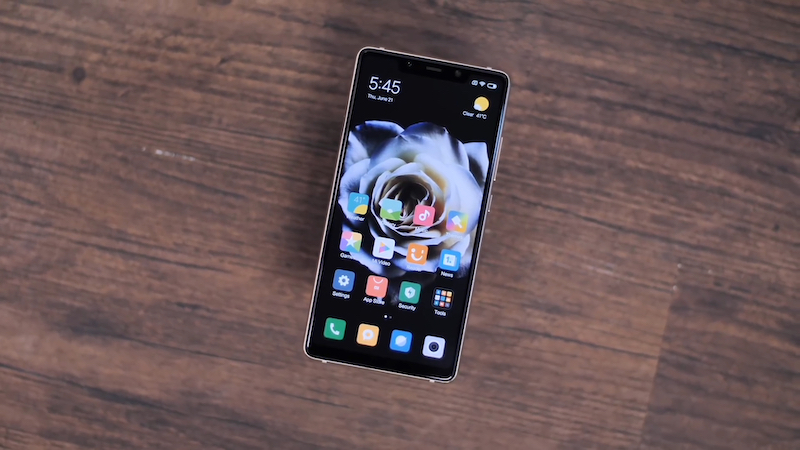 Considering the fact that most of the 2018 Android devices come with a notch, I would recommend that you get used to it. Anyways, if you absolutely hate it, there's a software setting which lets you disable the notch. Thanks to the OLED display, you won't even know that the notch was there once you enable notch hiding. Overall, I am quite happy with the display and I think you are going to love it.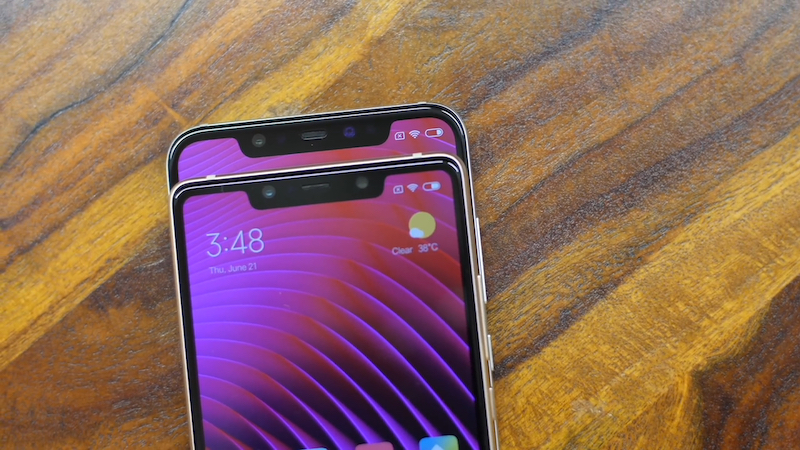 User Interface
If you have ever used a Xiaomi smartphone before, you know what you are getting with the Mi 8 SE. It's not clear yet, but most probably when the Mi 8 SE launches in India, it will launch with MIUI 10 onboard which will bring a ton of enhancements over its predecessor, the MIUI 9. Anyways, regardless the version of MIUI you are getting, you are in for a similar experience. If you have used MIUI before and are happy with it, you will happy with the Mi 8 SE, however, if you don't like the MIUI, Mi 8 SE won't change your mind about it.
Personally, I am in a love and hate relationship with the MIUI. On one hand, the MIUI brings a ton of extra features, customizability, and theming capabilities that I love. On the other hand, it's deadly slow when it comes to receiving software updates and monthly security patches. To me, a faster software update, especially the monthly security patches released by Google are very important and hence I never use anything other than stock Android. But, if that doesn't concern you and you are happy with MIUI, you are going to love the Mi 8 SE.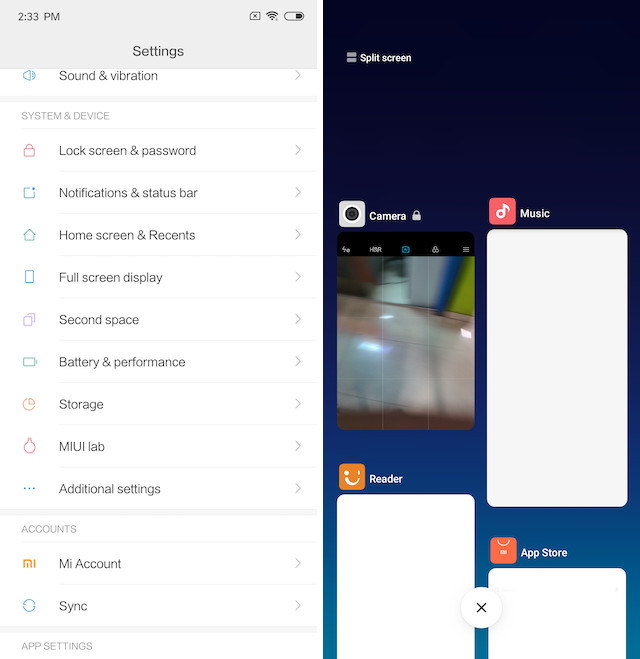 Performance
The Xiaomi Mi 8 SE is world's first phone which is running on the Snapdragon 700 series of processor and it's a pretty big deal. According to the Qualcomm, the 700 series processor was developed to bridge the gap between their mid-level 600-series processors and high-end 800-series processors. The new Qualcomm Snapdragon 710 chipset which is packed inside the Mi 8 SE is built on the company's latest 10nm architecture and it brings a ton of improvements with performance being just one of them. Apart from improving device performance, the 710 chipset also brings features like on-device AI support, improvements to the camera, and power efficiency. All these things mean that while you might only see a 10-15% over the 600-series, the processor itself is smarter and more efficient.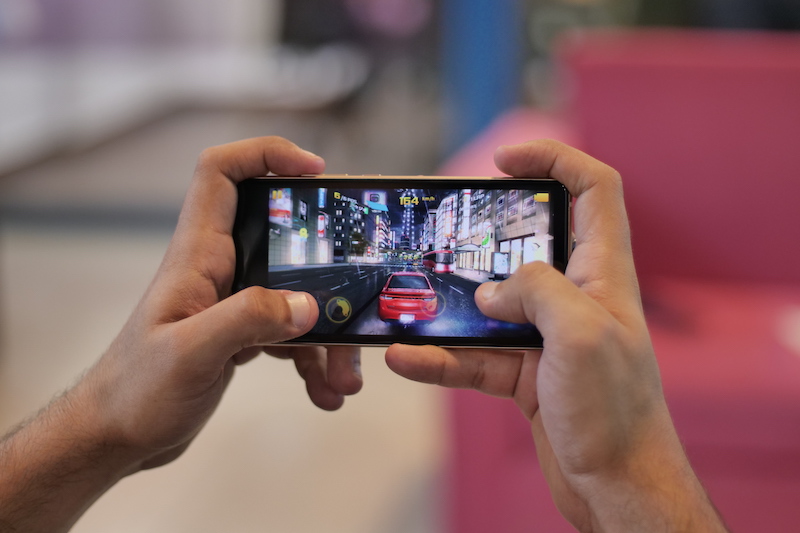 In day to day usage, the Mi 8 SE never felt like a slow device and I threw everything on it. From normal usage that included calls, messaging, social media, and web browsing to doing hardcore gaming with Asphalt 8 and PUBG, the Mi 8 SE flew through everything. The only time it slows down a little bit is while loading a big game. And when I say slow, you should know that it is slow in comparison to smartphones like the OnePlus 6 which bring the top of the line Snapdragon 845 processor. I am quite happy with the smartphone's performance and I think Xiaomi has made the right choice by using the 710 chipset and not the 600-series one. Finally, I have attached both the AnTuTu and the Geekbench scores below for people who are interested in seeing the raw numbers. Even here, the phone doesn't seem to disappoint.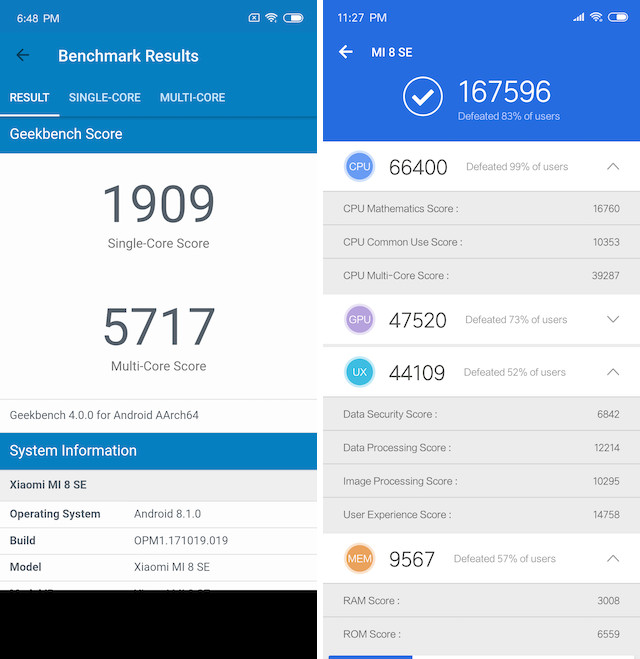 Cameras
Cameras in smartphones have become one of the defining features which can make or break a device's hope of commercial success. When it comes to the Mi 8 SE camera hardware, the smartphone packs a 12MP (f/1.9) + 5MP (f/2.0) primary camera set up along with a 20MP (f/2.0) front-facing shooter. On paper, the Mi 8 SE seems to pack good cameras sensors. That said, let's see how they perform in real life situations.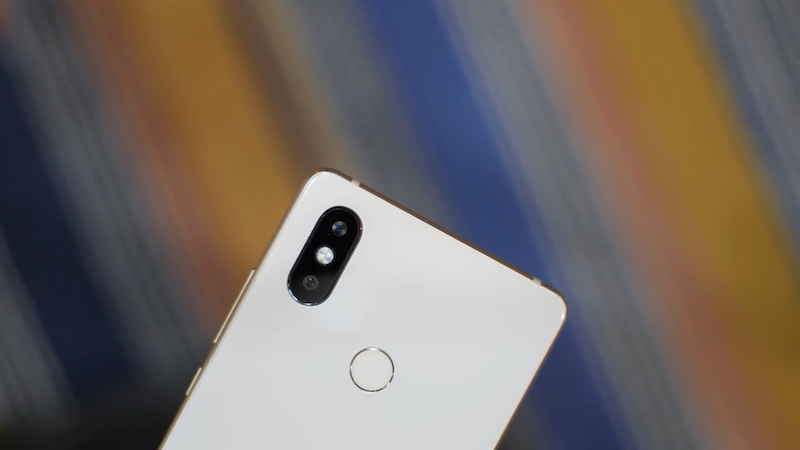 Primary Camera Performance in Daylight
In daylight or good lighting conditions, the Mi 8 SE performs really well. The smartphone captures great photos with ample detail and almost no noise. The color reproduction is on point and the dynamic range is one of the best I have seen in any smartphone camera at this price range. I was quite surprised by how well the phone was able to discern details even in the shadows. I am more than happy with the Mi 8 SE's camera performance in good lighting conditions.
Primary Camera Performance in Lowlight Conditions
As expected, when the ambient light decreases, the camera starts to falter a little bit. In low light, the camera captures a little noise, and the overall image is a bit softer. Due to low light, the color reproduction also suffers with the phone capturing photos with muted colors. That's not to say that the Mi 8 SE's cameras bomb in the low lighting conditions. In fact, their low light pictures are one of the best I have seen any mid-range smartphone. That said, seeing how good the cameras performed in good lighting conditions, the performance here was a little bit underwhelming.
Primary Camera Performance: Portrait Mode
Following the new camera trend in smartphones, the Mi 8 SE also comes with the ability to take portrait shots. The phone surprisingly takes really good portrait shots with nice edge detection and just enough depth effect that photos don't look artificial. In good lighting conditions, the portrait shots for both people and objects turned out to be quite good. However, when there is low ambient light, the portrait mode fails miserably. The subject boundary detection fails and the images have blur outlines. That said, that is a problem which even flagship devices have not been able to solve completely so I am not going to complain much.
Front Facing Camera Performance
While the primary camera performance of the Mi 8 SE was better than my expectations, the selfie shooter let me down a little. It takes selfies which are average at best. The selfies are softer and are not as sharp as you would think considering it brings a 20MP front-facing shooter. I mean you won't notice it if you are just sharing your selfies on social media websites like Instagram or Facebook, as image compression employed by these websites itself degrades the image. However, if you are thinking of doing heaving editing on your selfies, I don't think you will be happy with the quality of photos as they lack details. After all, you can't edit something which is not there.
The front-facing shooter also features portrait mode effect, however, just like the normal photos, the portrait mode pictures didn't turn out to be that great. They are not bad but they are not good either. Things become worse in low lighting conditions with selfies showing a ton of noise. Needless to say, the selfie shooter on this is a little underwhelming, however, considering we have a Chinese version of the device, maybe things will improve after the device is officially launched in India and Xiaomi has optimized it for better performance.
Video and Other Bits
One of the strengths of Mi 8 SE cameras is seen when you record video. The smartphone can record videos up to 4K resolution at 30 fps. It's sad that there is no OIS and the EIS doesn't work at 4K. Still, the smartphone was able to produce amazing videos. I shot most of the videos in 1080p as EIS helped a lot in stabilizing the footage. Moving on, one of my favorite features of Mi 8 SE's cameras is that it can record slow-motion videos at 240 fps at 720p. I mean native slow-motion capture at this price point is unheard of and I am quite happy that Xiaomi included this feature.
We will wrap up our camera section with some small features which will enhance the overall camera experience of the Mi 8 SE. Firstly, there's the AI portrait mode which uses artificial intelligence to improve portrait mode pictures. Then there's AI scene detection which identifies the objects in focus and adjusts camera settings to take the best possible pictures. This feature is still a hit or miss and I hope that Xiaomi will improve this with future updates. Lastly, the camera also features built-in filters which you can apply before even taking the picture so that your shots are share-ready as soon as you take them. Overall, I am quite happy with the cameras. But don't just listen to me, check out the shots and form your own opinion.
Telephony and Audio Quality
As I have mentioned above, the Mi 8 SE doesn't come with a headphone jack and since Xiaomi doesn't include headphones inside it, you will have to make use of the included dongle. We tested the phone using USB-C to headphone jack dongle and we can happily tell you that the audio quality out of the headphones is great. Obviously, it will also depend on the headphones that you are using, that said, the phone does its part. I was also happy with the calls as it sounded clear on both sides with good noise cancellation.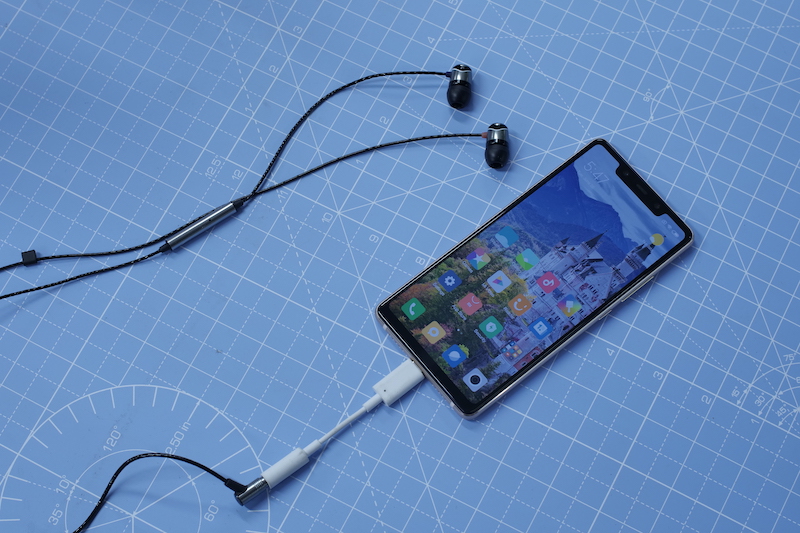 Connectivity
When it comes to connectivity, the Mi 8 SE comes with dual nano-sim slots and supports 4G LTE bands connectivity. It also supports the latest 802.11 (a/b/g/n/ac) dual-band WiFi and WiFi direct technology along with the latest Bluetooth 5.0. On the hardware side, I am a little disappointed as not only there's no headphone jack, there's also no microSD card slot which is a bummer. Xiaomi has tried to pull an Apple here, however, that will certainly disappoint Xiaomi's core consumer which expect such hardware features from the company.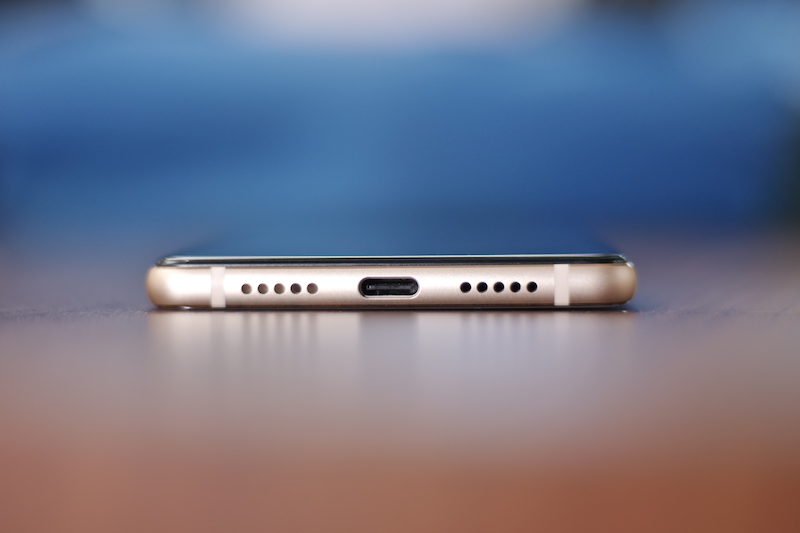 Battery
The Xiaomi Mi 8 SE packs a 3120 mAh battery which easily powers the device for the whole day. In my day-to-day usage conditions which involve about one hour of calls, 2-3 hours of social media and article reading, 2-3 hours of music and podcast playback and about 30-45 minutes of gaming, I was able to end the day with 20-30% charge left in the tank. That said, depending on your usage, your mileage may vary. The Snapdragon 710 along with the OLED screen helps in reducing the power consumption which helps a lot. There's also Quick Charge 3.0 support which will help you top off the battery very fast.  If you want to extend the battery life, you should install a dark theme from the MIUI Theme Store or use a black wallpaper. That said, it's still a one day phone and you cannot go two days without charge no matter how judiciously you use this phone.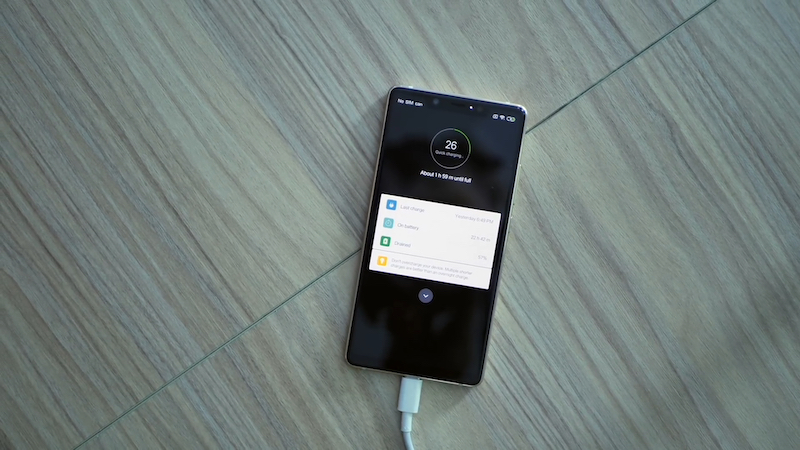 Mi 8 SE Review: The Best Mid-Range Smartphone Money Can Buy
After using the Mi 8 SE for almost a week now, I can certainly say that it's a great mid-range device. Considering the device launched in China for just 1899 RMB, we are expecting its price to be somewhere between 20-22K INR, and at that price, the device will be a steal. It has a great build quality, packs nice primary cameras, brings good performance, and a battery that will last you the whole day.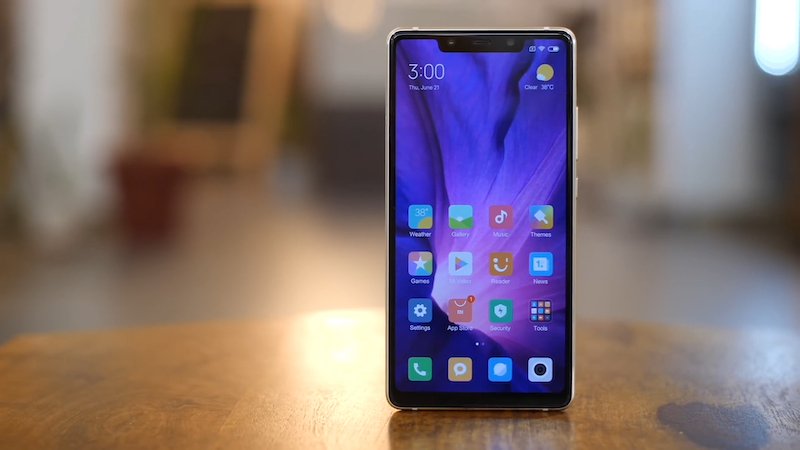 The only phone that can come even close to MI 8 SE is the Nokia 7 Plus and even it can't match Mi 8 SE's processing power, camera, and display. One other phone which can give Mi 8 SE tough competition is the Vivo V9.  While as a whole, Mi 8 SE still beats the Vivo V9, however, if you want great selfies (which sadly you can't do with Mi 8 SE), you might want to check the Vivo V9 as it has an amazing front-facing camera.
You see, both Nokia 7 Plus and Vivo V9 have their strengths but when it comes to the overall smartphone experience and the value which you are getting for the money paid, Mi 8 SE still wins if even by an inch. To conclude, I can whole-heartedly recommend this device to anyone who is in the market for a mid-range smartphone.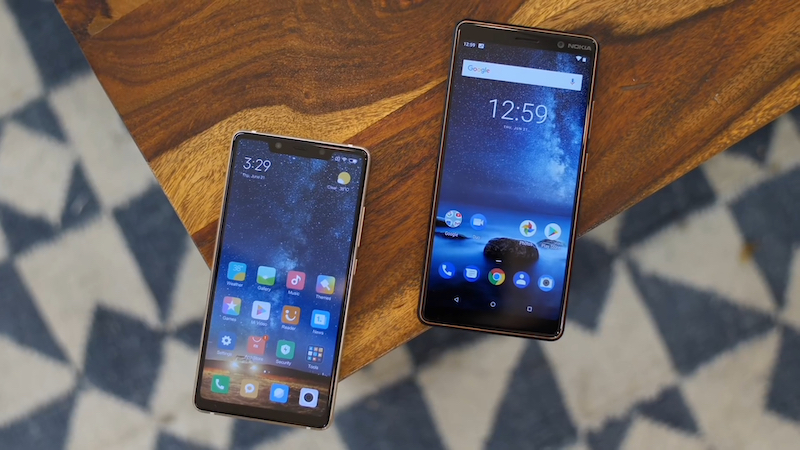 Pros
Great build quality
Quality Super AMOLED display
Snapdragon 710 chipset is a winner
Rear cameras are pretty good
Gestures feel native
Cons
The front-facing shooter could have been better
No headphone jack
No microSD card slot
SEE ALSO: Nokia 7 Plus Review: A Great Mid-Range Smartphone Let Down by Its Camera
Mi 8 SE Review: The New Mid-Range Smartphone King?
That ends our review of the Mi 8 SE. I have enjoyed my time with the device and I hope you enjoyed reading my experience and that it helped you in making an informed purchasing decision. Do let us know how you feel about the Mi 8 SE, and whether or not you are buying it. Also, I have covered everything from my side, but if you still want to know more, ask away by writing in the comments section below and we will be sure to answer your questions.
Buy From GearBest: $456.99 
REVIEW OVERVIEW

Design and Build Quality

8.5

Telephony and Audio Quality

8.5

SUMMARY

Xiaomi MI 8 SE is a mid-range device which is hitting all the right checkboxes. The phone sports a very good display, has good build quality, and feels solid in hand. It performs really well and takes some incredibly good photos and videos. The only things that should stop you from buying this phone is the lack of headphone jack and microSD card slot, and the presence of the notch. If you are don't care about these things, you will be very happy with your purchase.