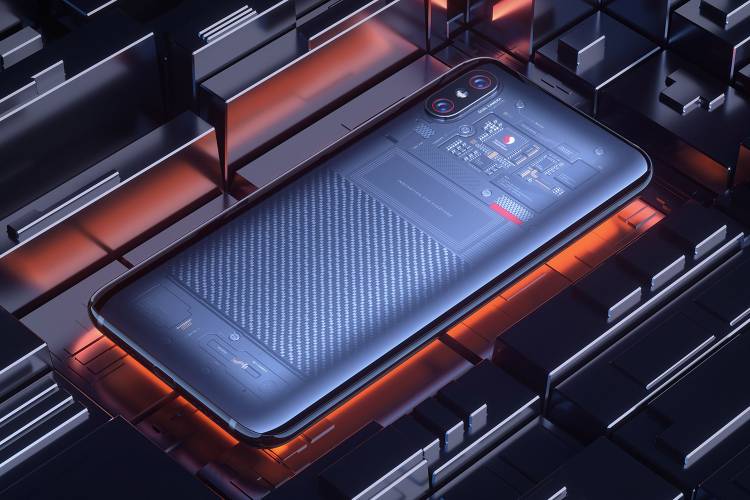 Xioami recently unveiled the limited Mi 8 Explorer Edition with a gorgeous transparent glass back which shows the internals of the flagship smartphone. While this would strike some smartphone hardware enthusiast as a brilliant idea, some others have been skeptical about the back actually revealing the Mi 8's main motherboard.
Now, one such critic, Chengming Alpert, says that the glass back is a crafty gimmick and not an actual window to the hardware. He says that Xiaomi has used "3D plastic cover inside the glass" to give it a look which could be mistaken for the real motherboard. He highlights that even Xiaomi's description of the Mi 8 Explorer Edition says that the smartphone "shows some components but they won't match" the real ones.
Let's take a look at the product description from Xiaomi. Red underlined text says: Xiaomi Mi8 Explorer Transparent Edition shows some components but they won't match as the real components. pic.twitter.com/ErR0QC1b5P

— Alpert7 (@Alpertcr7) May 31, 2018
The 3D sticker (or whatever it is) has been used to make the back panel of the Mi 8 Explorer Edition aesthetically pleasing but Chinese publication ITHome chimes in on the possibility that it does not correspond to the actual components. Alpert also claims that the chipsets, as seen in the image, are "too far away" from each other and there is no heat sink to keep the smartphone cool.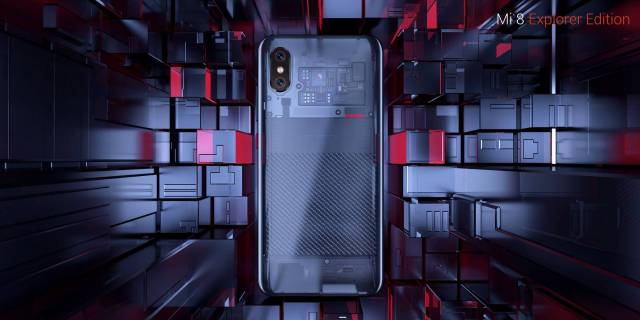 Xiaomi, however, has adhered to its announcement and told The Verge that there is no sticker veiling the actual hardware and that "the parts that you see on the back upper half, for example, are parts of the actual mainboard."
After confirming with an internal source, I translate he's meaning: "the components are physical things, NOT a sticker. BUT, it's a piece of board which has nothing to do with phone function. Remove it won't infect any function of the phone. "

— Alpert7 (@Alpertcr7) May 31, 2018
We will have to wait until the final release to confirm which of the two parties is saying the truth. Maybe a teardown by iFixit could give us a deeper insight into the validity of each claim.
However, whatever is the outcome, it is unlikely to deter the sales of Xiaomi Mi 8 Explorer which is a great phone. Besides being powered by the top-of-the-line specs, it is the first smartphone to come with both 3D facial recognition and a pressure-sensitive under-display fingerprint scanner. The Explorer Edition comes at an attractive price of 3,699 yuan (~Rs. 38,500) but there is no word on the release of the smartphone yet.
---