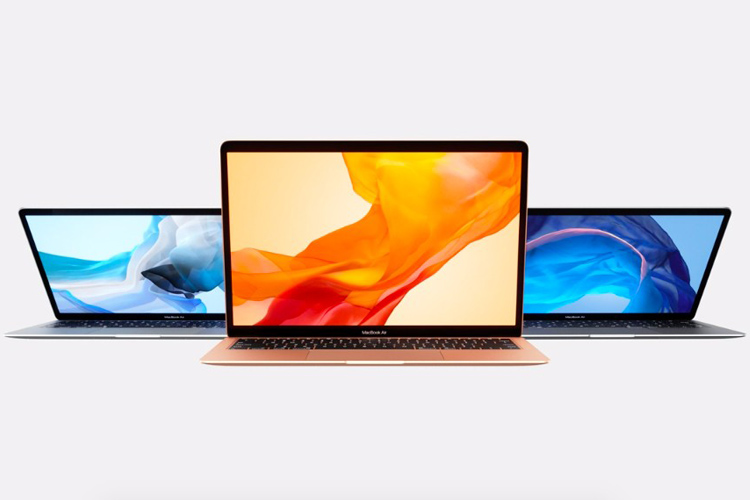 Apple has given some serious attention to the new 2018 MacBook Air notebook. It packs a Retina display, Touch ID, and Intel Amber Lake processor. So, it's indeed a great option for someone who's looking to upgrade from an older MacBook Air.
Apple is advertising the new MacBook Air notebook with catchphrases like "Lightness strikes again", which clearly indicates that Apple is gunning for the thin and light crown. But does the new MacBook Air really justifies it 'Air' moniker as it once used to? Well, unfortunately, the answer is no. Here's why I think so –
Is 'Air' Just a Marketing Ploy?
Back in 2008 when Steve Jobs pulled out a MacBook Air out of an envelope, things were a bit different. With an unimaginably thin body and ultra-light design, the MacBook Air managed to stand out from the sea of bulky laptops, including Apple's own.
But ten years later, when laptops are getting thinner by each passing day, honestly, the new MacBook Air fails to stand out as thin and light design. In fact, the new 2018 MacBook is thicker than the new 13-inch MacBook Pro, at its thickest point.
The new MacBook Air is Thicker Than 13″ MacBook Pro
According to Apple, the new 2018 MacBook Air measures 0.61 inches at its thickest point and weighs 1.25 kg. It sounds like a 'thin and light' laptop until you compare it against the 13-inch MacBook Pro, which measures 0.59 inches throughout the body and weighs 1.37 kg. So the Air is just a smidgen lighter and you will not notice the increased weight of the MacBook Pro in daily use whatsoever.
The 'Air' moniker, in my opinion, used to make sense when Apple shipped bulky MacBook Pro laptops that weighed over 3 kg. But now, when there's hardly any noticeable difference in their dimensions or weight, so using 'Air' moniker seems like a marketing ploy to win back MacBook Air loyalists.
13-inch MacBook Pro or the New MacBook Air?
Given the MacBook Air's not-so-friendly Indian pricing, I'd happily pick up a 13-inch MacBook Pro over it, which gives me a more powerful processor, better thermals, and a slightly larger battery. It's just as portable as the new MacBook Air, if not more, and I am getting a more bang for my buck.
Don't get me wrong, the new MacBook Air is a great laptop, but I think Apple should get rid of the 'Air' moniker especially when it is not the thin and light laptop as it once used to be. That crown, if you ask me, belongs to Apple's 12-inch Retina MacBook, which is great for casual users looking for an ultra-portable notebook.
Anyway, I'd love to hear your opinions on this. So be sure to let us know about thoughts by leaving a comment down below.
---