Apple unveiled a handful of products at the October special event like the new iPad Pros, new Apple Pencil, the new Mac Mini, all of which saw massive upgrades. But the new MacBook Air laptop is what I was most excited for (and I am not alone), and thankfully, Apple has delivered where it counts.
The new MacBook Air laptop comes with a lot of noteworthy upgrades like the new 8th generation Intel CPU, Retina display, Touch ID and more. But how does it compare to the current MacBook Air model? Well, let's find out –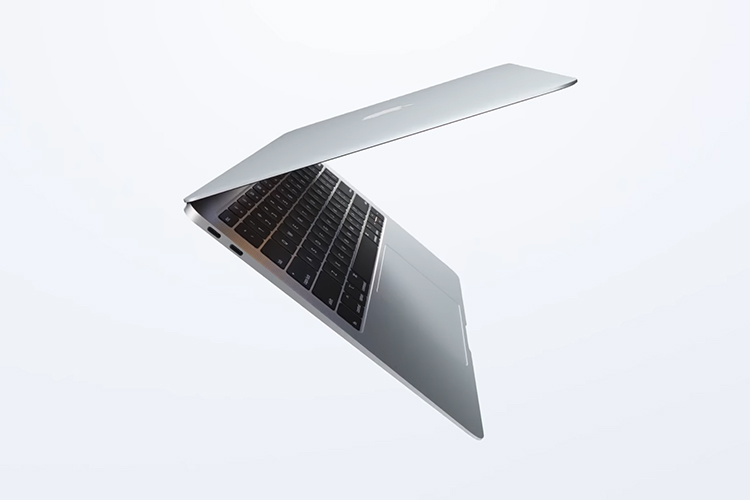 Design
The new MacBook Air, as you can see, features a slightly new design. It's not a radical departure, but the new notebooks don't have backlit Apple logo, so you'll know if someone is rocking the new MacBook Air.
It is also worth pointing out that the new MacBook Air only has two Thunderbolt 3 (USB Type-C) ports and a 3.5mm headphone jack, just like the 13-inch MacBook Pro. The previous model, on the other hand, had a bunch of ports like two full-sized USB ports, a Thunderbolt 2 port, MagSafe 2 power port, an SDXC card slot, and a 3.5mm headphone jack.
MacBook Air, Now With only two Thunderbolt 3 ports
As soon as you open the lid, though, you'll notice some significant changes. Gone are those massive bezels from the old model, as the new MacBook Air has slimmer black bezels that are up to 50-percent smaller. It is very similar to the MacBook Pro, which, in my opinion, looks great.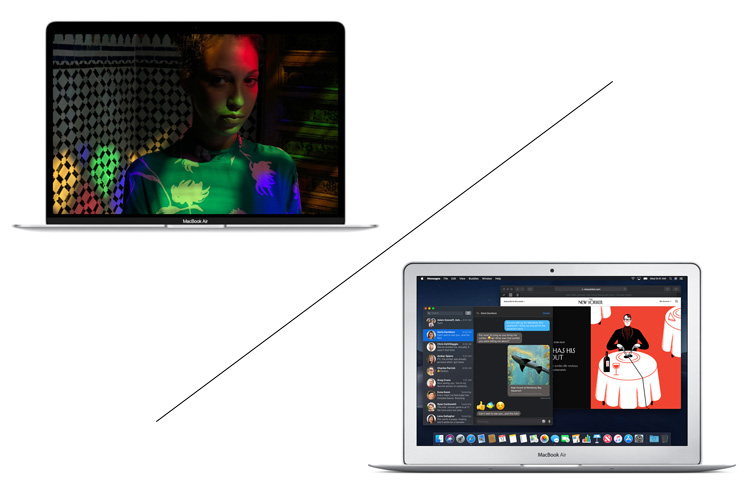 Weighing in at 2.75 pounds (1.24 kg), the new MacBook Air is not the lightest laptop out there, but it is certainly lighter than the previous model that weighs 1.35 kg. The new notebooks are made out of 6000 series aluminum, so you can expect them to be reliable when it comes to strength and reliability.
Display
The new MacBook Air features a new display with 4 million pixels. We finally have a Retina Display onboard, so you no longer have to put up with the dated low-res display on the previous MacBook Air model.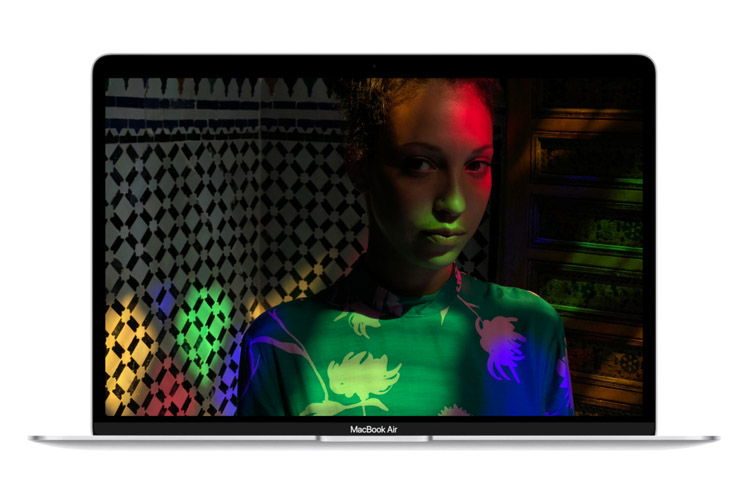 The new 13.3-inch Retina display on the new MacBook Air has a resolution of 2560 x 1600 pixels, which is significantly better than 1400 x 900-pixel resolution display on the top-end 2017 MacBook Air model. The Retina display, according to Apple, can show 48 percent more colors than the previous generation, so it'll be ideal for people looking for "details and realism."
Keyboard & Trackpad
The new MacBook Air also has the latest-generation keyboard with the butterfly switches. The keys are individually backlit with LEDs, so that's great. It is definitely a great keyboard, but you may miss the key travel from the previous model.
The new trackpad, on the other hand, is a welcome change. It's a Force Touch Trackpad, so you can interact with your MacBook in a variety of different ways with subtle differences in pressure. It's also 20 percent larger than the one on the previous model, so there's more room for multi-touch gestures.
Internals
Now, let's move on to the internals to see what's powering the new MacBook Air –
Processor
The new MacBook Air is powered by 1.6GHz dual-core Intel Core i5 processor (Turbo Boost up to 3.6GHz), with 4MB L3 cache. This is likely a Y-series processor, though Apple hasn't specified the exact Intel SKU.
The MacBook Air (2017), on the other hand, was powered by Intel Core i5-5350U, which was three full generations behind.
Graphics
The new MacBook Air has Intel UHD Graphics 617, with the Thunderbolt 3 port allowing you to hook up external graphics cards.
The previous model had Intel HD Graphics 6000, which was introduced back in early 2015.
Memory
The base model of the new MacBook Air has 8GB of 2133MHz LPDDR3 onboard memory, and you can configure it with up to 16GB memory as well.
The previous model was capped at 8GB RAM, which was one of its biggest criticisms.
Storage
The base model of the new MacBook Air comes witha  128GB PCIe-based SSD, however, it is configurable up to 1.5TB.
The previous MacBook Air, however, was only configurable up to 512GB SSD.
Battery
The new MacBook Air features a 50.3‑watt‑hour lithium‑polymer battery, which can be charged with a 30W USB-C Power Adapter.
The old MacBook Air had a slightly bigger battery 54‑watt‑hour lithium‑polymer battery, but the newer processor in the new MacBook Air should be more power efficient.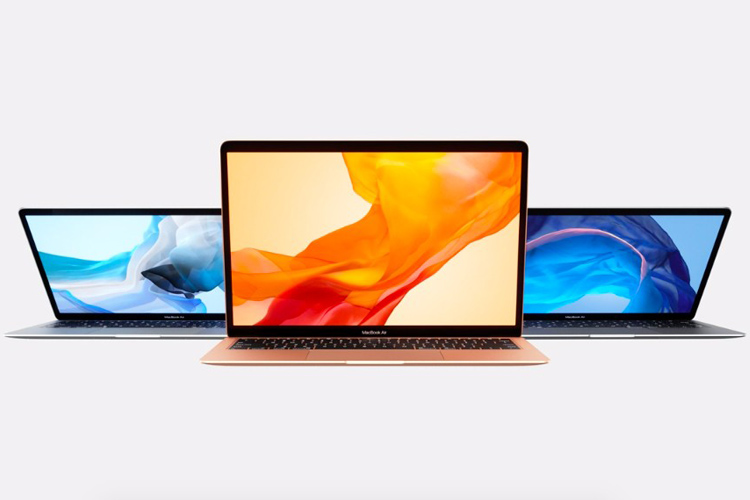 Bottom Line
The new MacBook Air is definitely a huge upgrade over the previous MacBook Air model. It features a beautiful Retina Display, slimmer bezels, Touch ID, and upgraded internals. It has a smaller battery, but it shouldn't be an issue considering the fact that it is powered by 8th generation Intel core processors.
I think Apple has a hit on its hands with the new MacBook Air. For $200 more than the last-gen model, you'll be buying a laptop with a more premium design, and powerful upgraded internals, that'll definitely hold up for many years to come.
Are you as excited about the MacBook Air as we are? Could Apple have done more? Let us know what you think.
---