Loki Season 2 Episode 2 is here, and as I predicted in my previous article, In this episode Loki and Mobius go out in search of Sylvie. This episode majorly revolves around the reunion of Loki and Sylvie. Also, Mobus and Ouroborus interrogate Hunter X-5 in this episode in a rather funny manner. But, X-5 has gone rogue and become a movie star named Brad Wolfe. This name itself is a big easter egg, how? We have explained it all in our dedicated article on Brad Wolfe. Eventually, Brad spills where Sylvie is and all three of them go to find her.
Even though Sylvie shows as if she hates Loki for not siding with her when she wanted to kill "He Who Remains" but still has a soft spot for him. The TVA is visibly falling apart with the uncontrollable disruption of the Temporal Loom and Ouroborus is shown trying really hard to fix things. However, there's a problem, O.B. cannot access the blast doors to go up to the Temporal Loom as Mobius did in Episode 1. Want to know why? Well, read on to find out!
Why Ouroboros Cannot Access the Temporal Loom?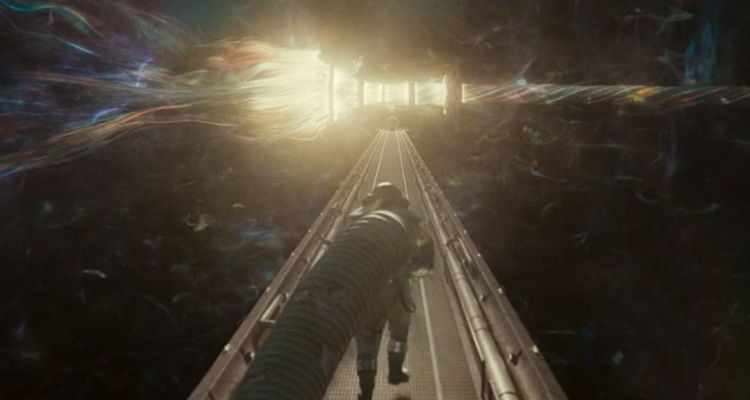 In Loki Season 2 Episode 2, Ouroborus sees that the Temporal Loom is not going to hold itself together for a very long time now. He creates a device that might be able to help make it stable once again and tries to access the Temporal Loom. However, he could not open the blast doors as the systems of the TVA have a failsafe.
When the Temporal Loom is highly disrupted, only its creator can access it, i.e. He Who Remains. Although Miss Minutes has the capability of bypassing this security, she has gone rogue along with Renslayer. Now what's left to see is, if our genius technician, Ouroubours can find a way to stabilize the timeline or not in future episodes.
What was General Dox's Mission?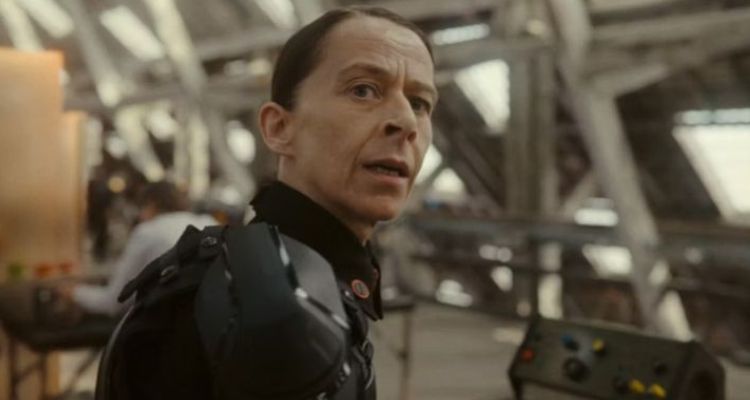 Almost all of TVA has accepted the fact that they should stop pruning timelines, except for a small fraction of hunters under the leadership of General Dox. She raided the armory of TVA, collected all the weapons and time charges, and marched out with her loyalists to prune as many timelines as she could at once.
Loki, Sylvie, and Mobius made it to her base just in time and fought all her loyalists, putting a stop to her mission but maybe they were too late. Back at the TVA in the timeline monitor, they could see the timelines being destroyed and a large number of branches falling apart.
What General Dox did was kill millions of people, even though she thought she was doing the right thing. She turned out to be one of the biggest Loki villains in this series. Considering this series is only two episodes in, I wonder what else are we going to witness in the future.
Is Miss Minutes Good or Evil?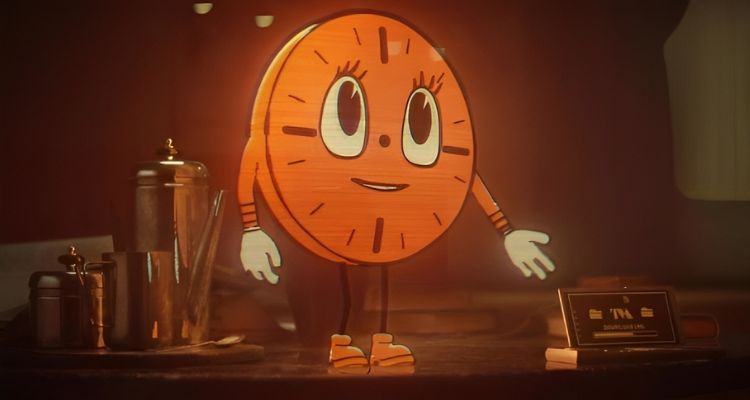 In Loki Season 2, it seems Miss Minutes is going to play a significant role. I can tell this considering the buildup around this character. Miss Minutes, for those unaware, is a holographic AI that has gone rogue along with Judge Renslayer. Moreover, right now, TVA really needs Miss Minutes to help them out, especially OB, to access the blast door to the Temporal Loom and fix things.
See, we can't really call her evil because she is at the end of the day, an AI. She is programmed to be loyal to He Who Remains and his partner, Renslayer. As of now, all I can say is that she is going to cause trouble for Loki and his friends in the upcoming episodes.
What Is Going to Happen in Loki Season 2 Episode 3?
Considering how Loki Season 2 Episode 2 ended, I am pretty sure the next episode will revolve around Renslayer. In the final few minutes of the episode, we see that TVA clerk Casey traced Reneslayer. Since he located her, Mobius and Loki might go out to find Renslayer in the next episode. We might also witness Miss Minutes back on screen but as an angry, bloodthirsty AI.
The next episode will most probably delve deeper into Loki and Sylvie's relationship. We might even get to see Mobius finally ride a Jet Ski as his life before TVA was in question this time. The possibilities are endless. But the one thing I'm most certain about is Mobius and Loki going after Renslayer in Loki Season 2 Episode 3. What turn will the story take according to you? Let us know in the comments below.
---
Load More