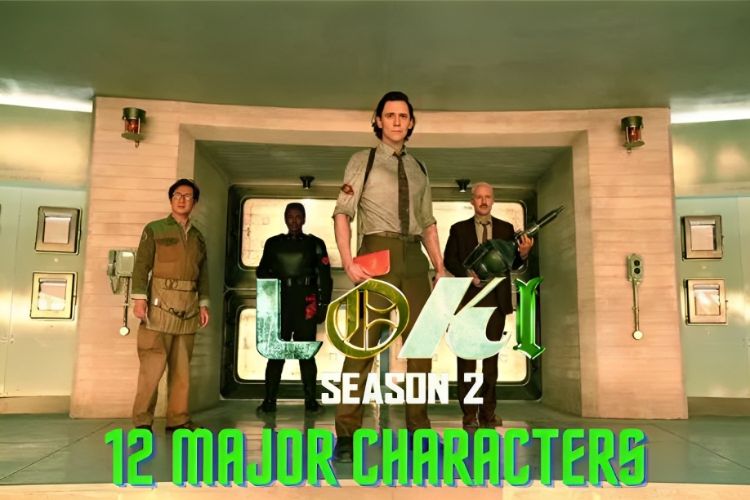 Loki Season 2 is now streaming on Disney Plus and can easily be said to be one of the biggest shows of 2023. Not only the storyline but the way the cast of Loki owns the characters they portray is truly remarkable. Loki Season 2 gave the audience quite an action-packed opening and an interesting post-credit scene with just one episode. Now, we can only imagine how much more this series could offer fans with the upcoming episodes. In this article, we are going to talk about all the major Loki season 2 cast and characters. So let's dive in!
Spoiler Warning: This article contains major spoilers for Loki Season 1 and Loki Season 2, so watch the episodes streaming on Disney Plus to avoid ruining the intended experience.
1. Tom Hiddleston – Loki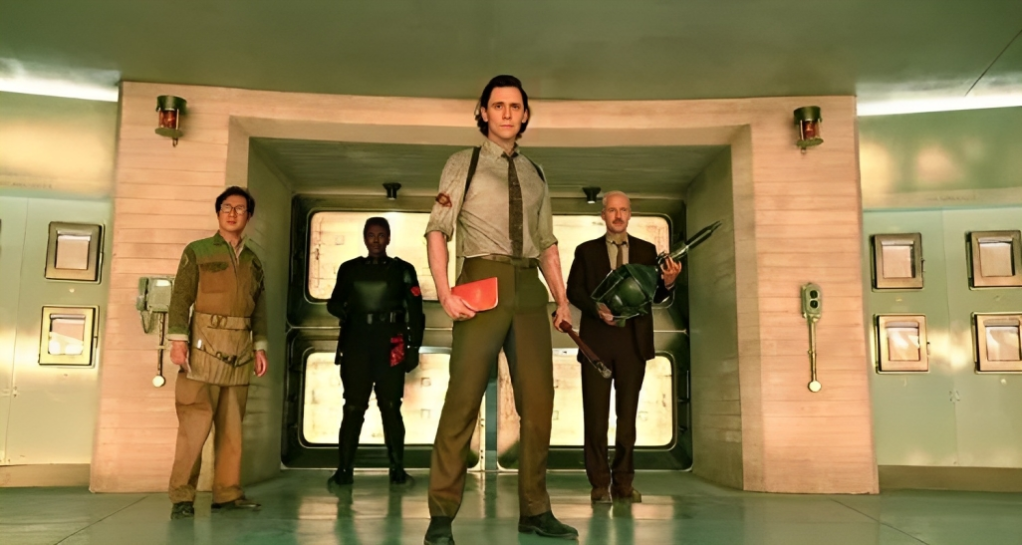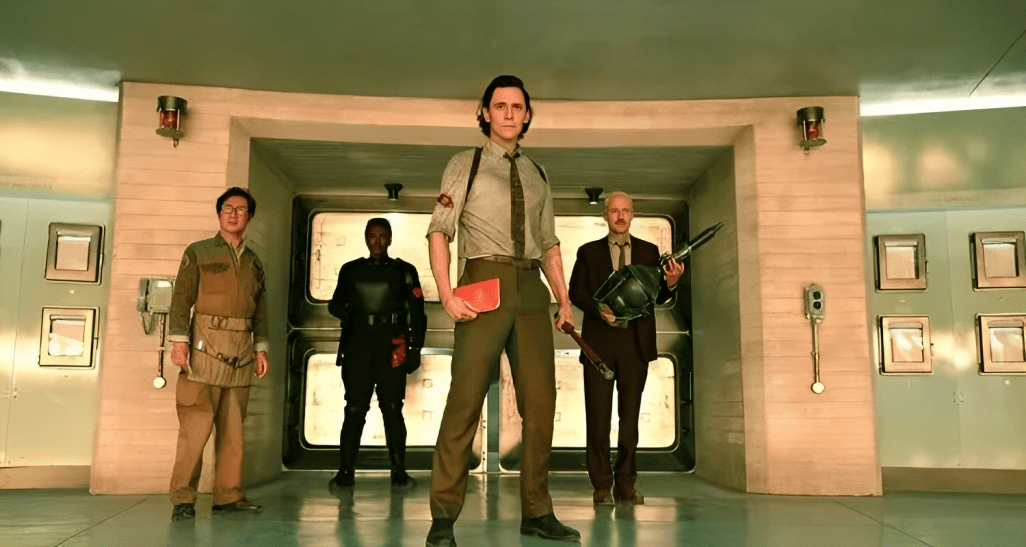 The lead cast of Loki is our beloved Tom Hiddleston who has proved to be the perfect cast for Loki since his very first debut as the God of Mischief in Thor (2011). Tom Hiddleston plays a variant of Loki in season 1 after the death of the main Loki who dies in Avengers: Infinity War. He has reprised his role in Loki season 2, picking up exactly where the first season ended.
Hiddleston proved himself to be a terrific actor not only in the Loki series but also in every other Tom Hiddleston movie. It's only exciting to think about how this series is going to unfold as newer Loki Season 2 episodes release on their assigned release date.
2. Owen Wilson – Mobius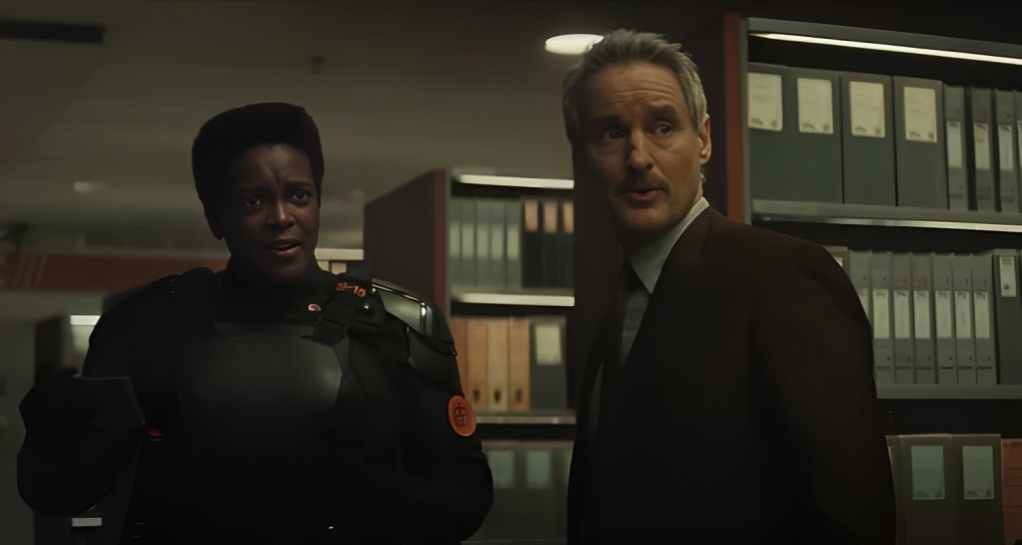 Best known for his role as Shaggy in the golden era Scooby Doo movies, Owen Wilson has proved himself to be the perfect cast for Mobius M. Mobius where he absolutely owned the role of this highly dedicated TVA agent. The way Wilson has portrayed this character is perfect. He managed to create a personality that has a serious character to it but also has an undertone for humor.
In the Loki cast, he played a crucial role in Season 1, and when we almost thought that Judge Reneslayer killed Mobius, and we were not going to see him again, he reappeared in the penultimate episode and has continued playing the role with an ever-fascinating performance in season 2 as well.
3. Sophia Di Martino – Sylvie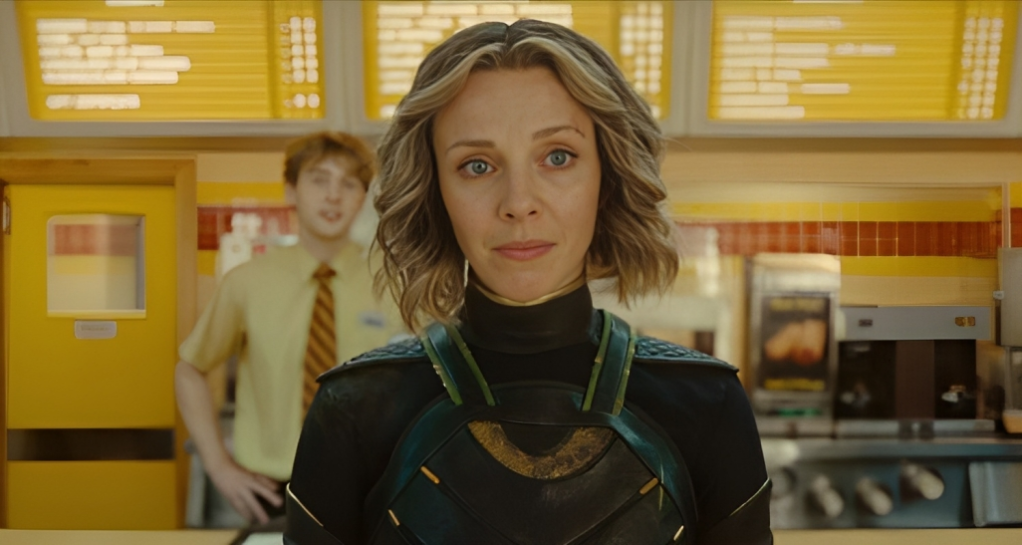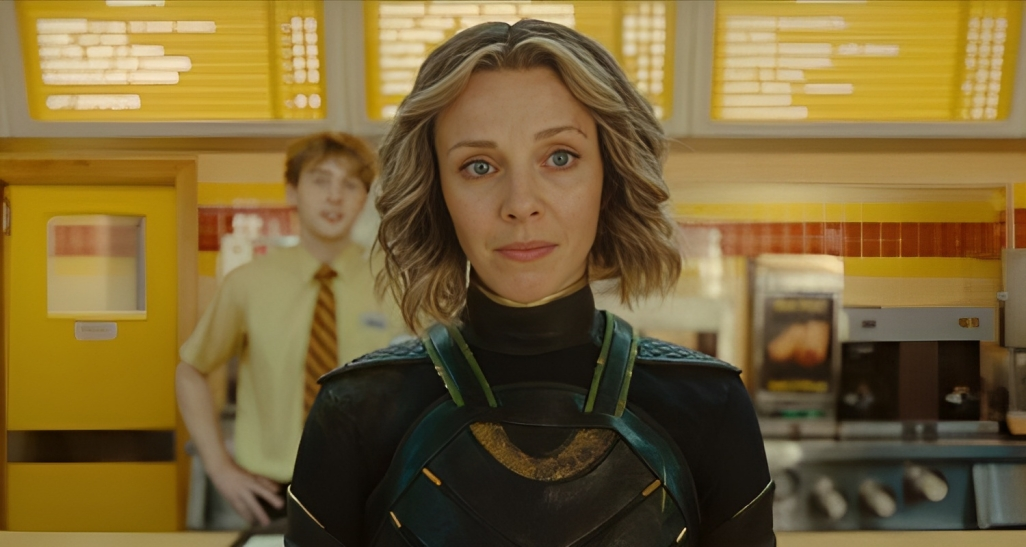 The idea of a female Loki might sound absurd to some people but when Sophia Di Martino appeared on screen as Sylvie, the female variant of Loki, she became an instant fan-favorite. The Loki TV series cast is pretty much incomplete without her being mentioned, and the way Martino adapted the "Lokiness" for which Tom Hiddleston set a standard with his very first appearance is truly remarkable.
I was rather doubtful of her being accepted by the fanbase but a good performance can turn even the most unthinkable ideas into a widely accepted reality. Sophia Di Martino's Sylvie is a living, breathing example of the same.
4. Wunmi Mosaku – Hunter B-15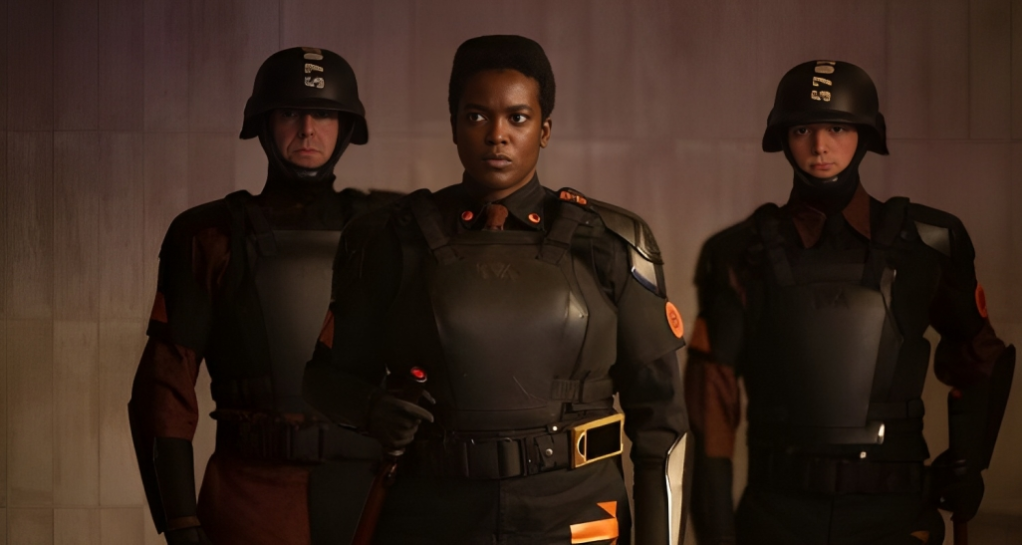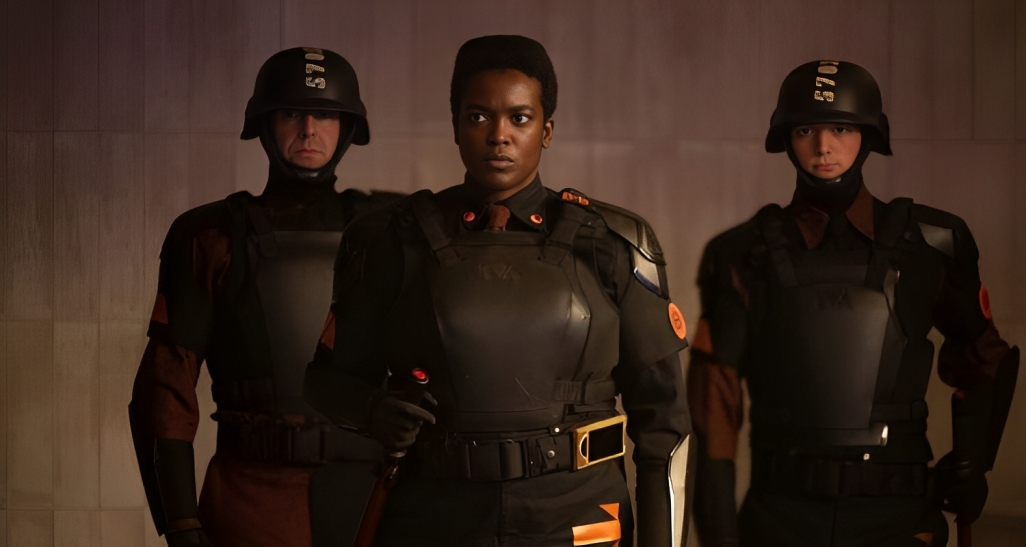 The TVA has a literally infinite number of Minutemen but the one who stands out the most is Hunter B-15 played by Wunmi Mosaku. Her role among all of the Loki cast is rather unique and I'll tell you how. In the first season, Mobius, Loki, and a team of Minutemen led by B-15 went to that supermarket in the future to capture Sylvie, and she, for a small amount of time was under the enchantment of Sylvie. The way Wunmi perfectly portrayed 'Lokiness' just shows how brilliant of an actor she is.
Throughout the series, she portrayed three different personalities of the same character, the loyal TVA soldier, an embodiment of Sylvie, and a sorrowful human being who has discovered that she had been snatched away from her life, and to me, that's straight-up brilliant.
5. Ke Huy Quan – Ouroboros or O.B.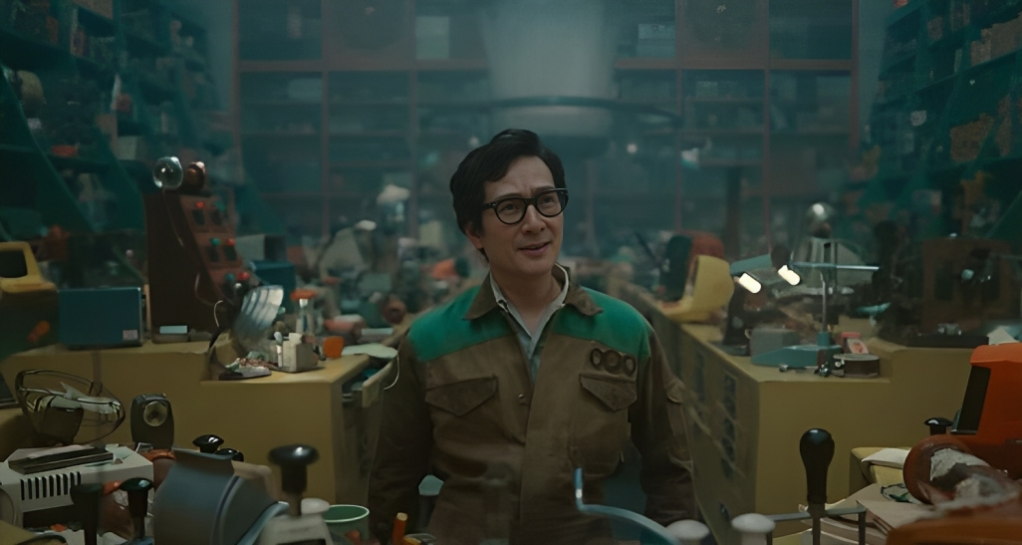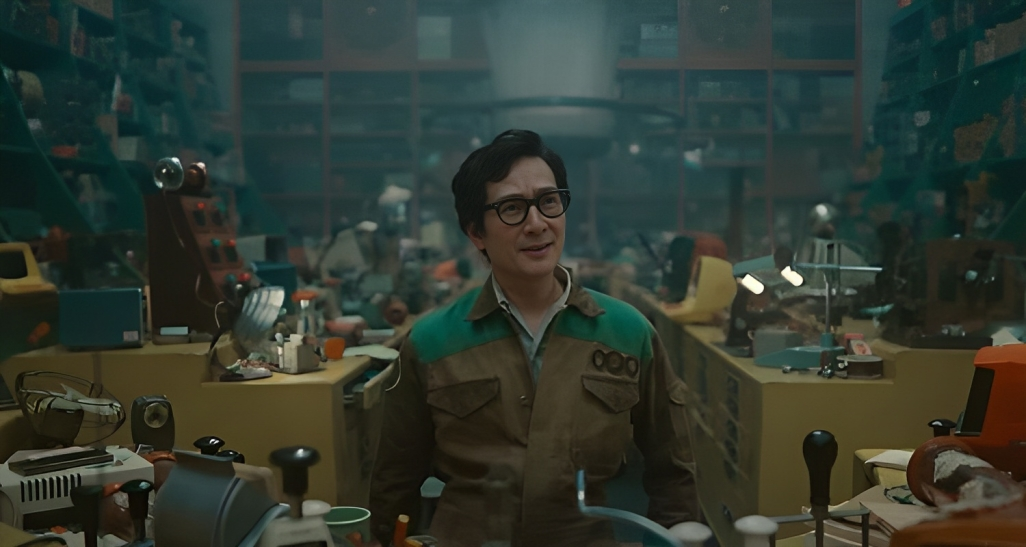 Among the newer characters introduced in the Loki cast in season 2 is Ke Huy Quan as OB or Ouroboros. He plays the role of a technician who works on the lowest floor of the TVA and has been completely isolated from almost everyone for almost 400 years. He became popular for his role in Everything Everywhere All at Once, but the real ones know him for his role as "Short Round" in the OG 1984's Indiana Jones: Temple of Doom.
Ke Huy Quan brings a refreshing air of natural humor to the Loki Season 2 cast, and I must say that even though we have seen him play the character in just one episode as of now, I most certainly know that he is going become one of the major characters in the ongoing series.
6. Gugu Mbatha-Raw – Judge Ravonna Renslayer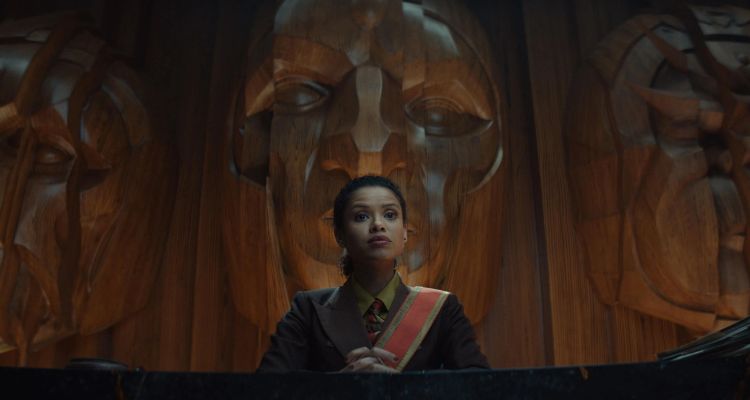 Now, if we talk about the villains in Loki season 2, Gugu Mbatha-Raw's Ravonna Renslayer is a rather interesting character. Just like every other TVA agent, she was also snatched from her timeline for being a variant and wiped clean of her memory. In Loki season 1, even though she thinks she is doing the right thing, she eventually takes certain extreme steps turning her into a villain.
We didn't get much of a look at what happened to her after she was trying to capture Sylvie but in the very first episode of Loki Season 2, we discovered that He Who Remains had a rather personal connection with Renslayer. Now, all that's left to see is where this new development in the story of season 2 leads to in the upcoming episodes.
7. Jonathan Majors – He Who Remains / Victor Timely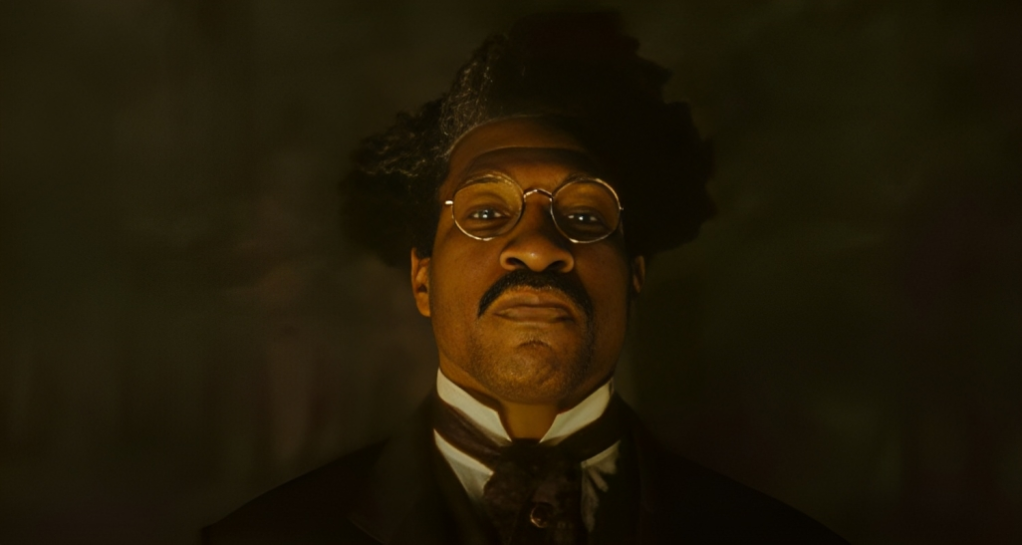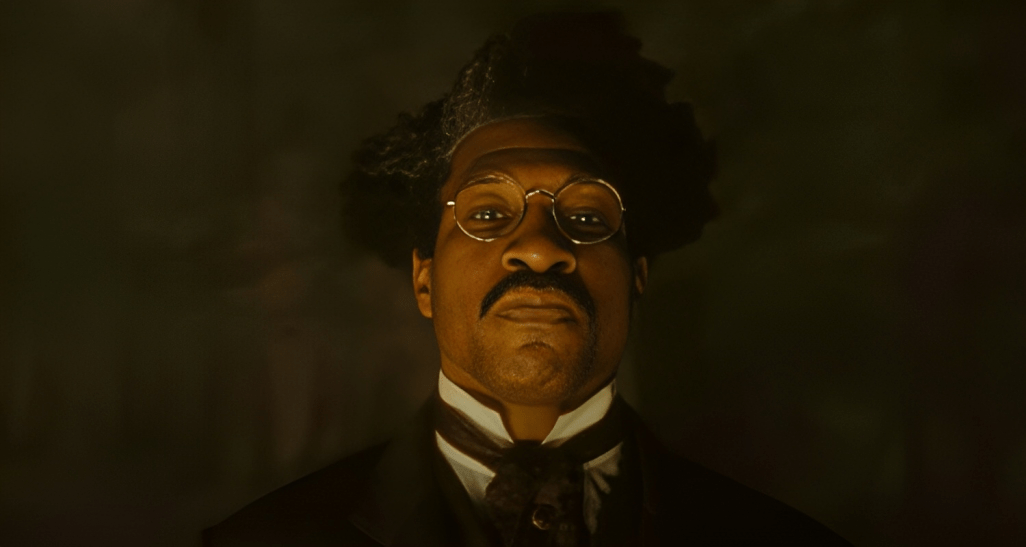 Another villain to appear in Loki season 1 was "He Who Remains," and honestly, I wouldn't really think of him as a villain after his whole explanation of why he did what he did. Jonathan Majors, if we talk about his acting skills, is an incredible addition to the Loki cast and he portrayed the character of a slightly twisted man who is trying to fix things in the most unconventional way possible.
However, in light of the legal troubles of violence and SA, he is under right now. That might have had an effect on the screen time offered to him in Loki Season 2. Whatever kind of a person he might be, his upcoming role as Victor Timely is highly anticipated. It will be interesting to watch where his role as Victor Timely in the Loki series and as Kang the Conqueror in the whole of MCU goes after this.
8. Tara Strong – Miss Minutes
Tara Strong, the voice actor who gave her iconic voice to the animated Batgirl and the world-famous cartoon series Power Puff Girls, gave voice to the iconic character of Miss Minutes. Miss Minutes is a holographic, walking-talking clock that plays the role of an assistant to all TVA agents.
Her role in the first season was rather minimal with relatively less screen time but it seems like she might have a rather more complex and possibly villainous role in Loki Season 2.
9. Eugene Cordero – Casey
Eugene Cordero plays a humorous side character named Casey in the Loki cast. Casey is a clerk at the TVA who had a very limited role in the series till now, only providing certain comic relief moments in utterly intense scenarios. He has had a series of interactions with Loki.
Even in Loki Season 2 Episode 1, we get to see an interaction between Loki and Casey when he crash-landed back into the TVA office being chased by Mobius and the other Minutemen. Now what's left to see is if we get to see more of his role in the current running season or not.
10. Kate Dickie – General Dox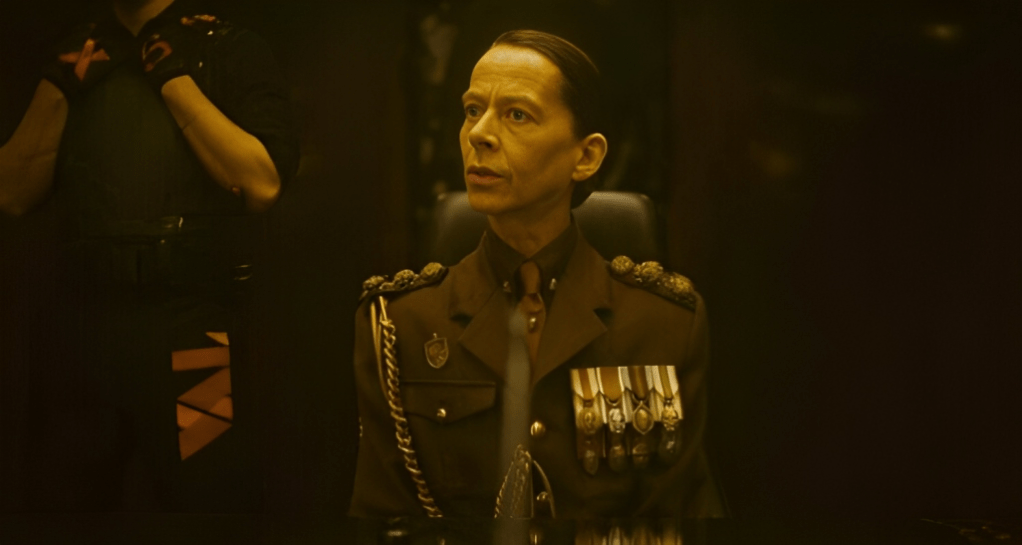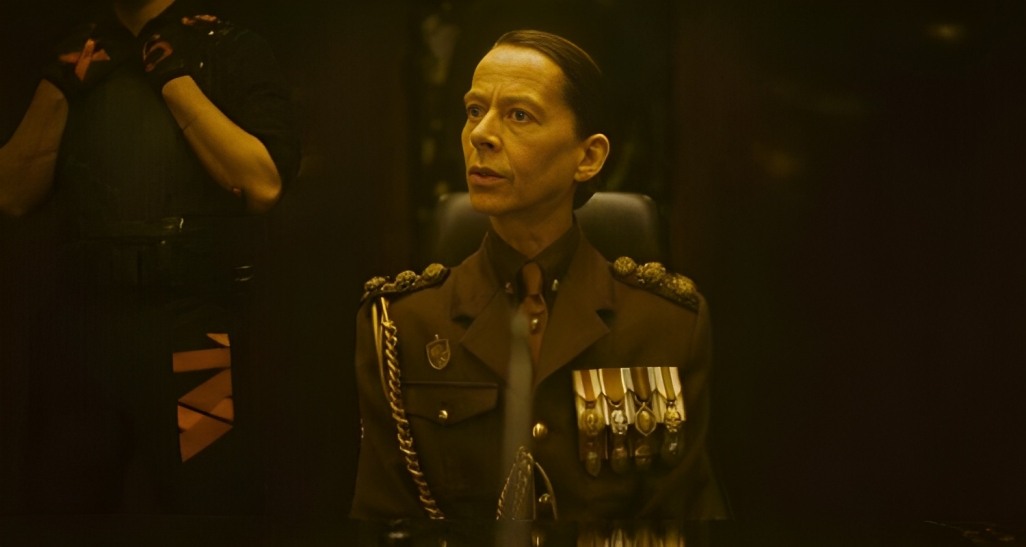 Among the new characters that have appeared in Loki season 2 is a new influential character named General Dox played by Kate Dickie. In the first episode, we get to see her at the table with the Judge's counsel discussing the matters they have at hand — the unstable timeline.
She discovers what happened at the Citadel and about Sylvie killing "He Wo Remains" and blames her for the hundreds of branching timelines. She deploys almost the whole of TVA in a search for Sylvie, and it is yet to be seen what happens next.
11. Neil Ellice – Hunter D-90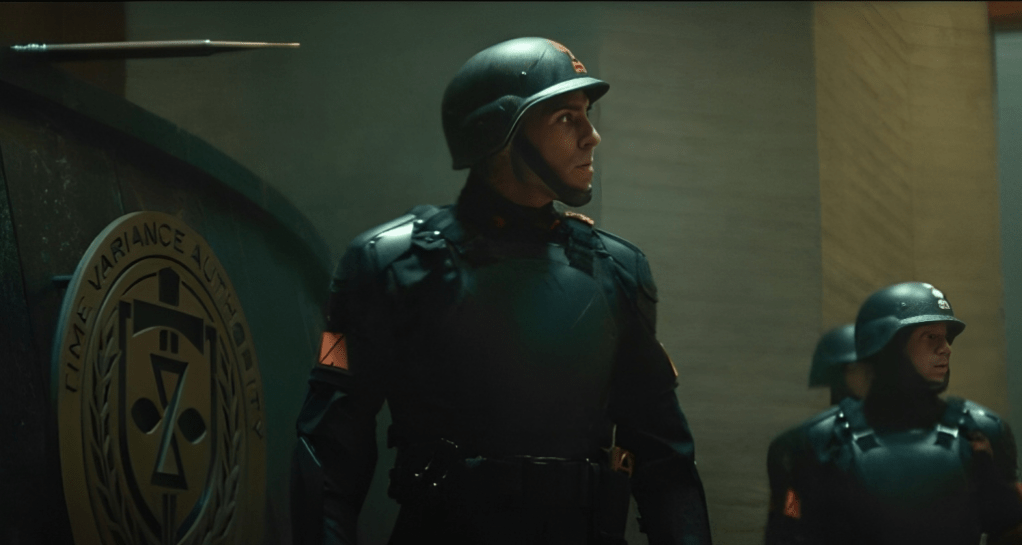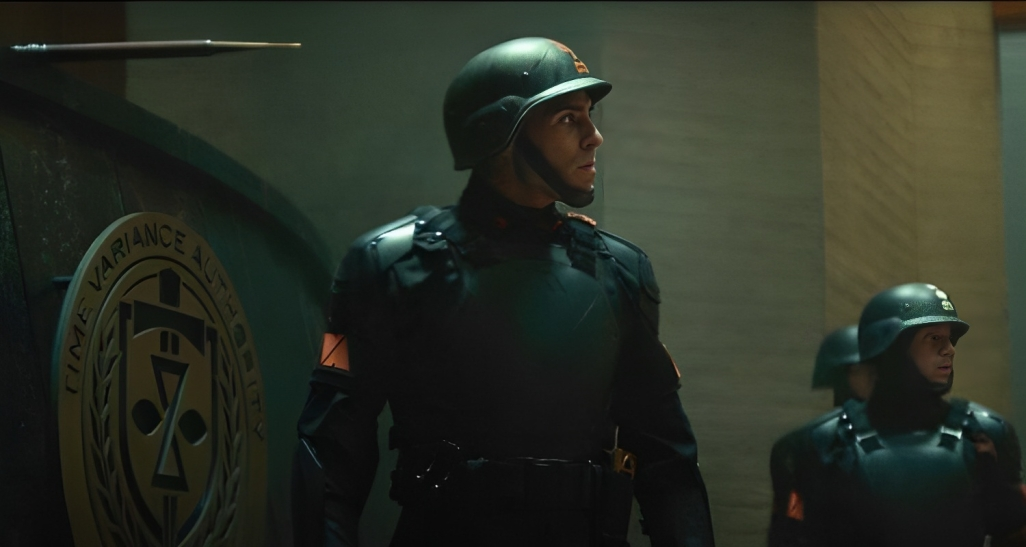 Neil Ellice plays a side character in the Loki cast named Hunter D-90 and had a limited role in the previous season of Loki. In the ongoing Loki season 2, we expect Neil to have a rather important and central role as we can clearly see that although he still believes in the mission of TVA, he has visibly started questioning it. It will be interesting to see where this goes in the upcoming episodes.
12. Rafael Casal – Hunter X-5 / Brad Wolfie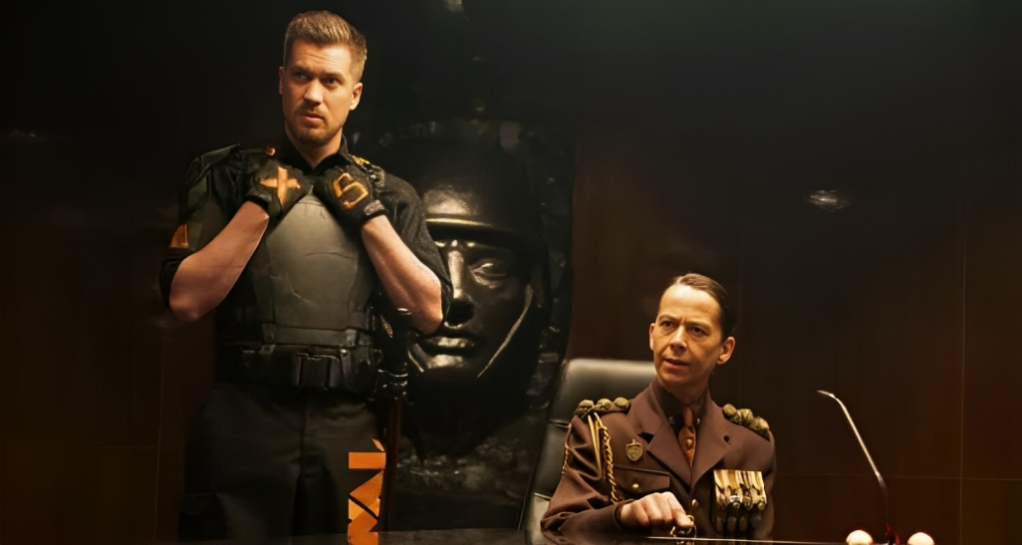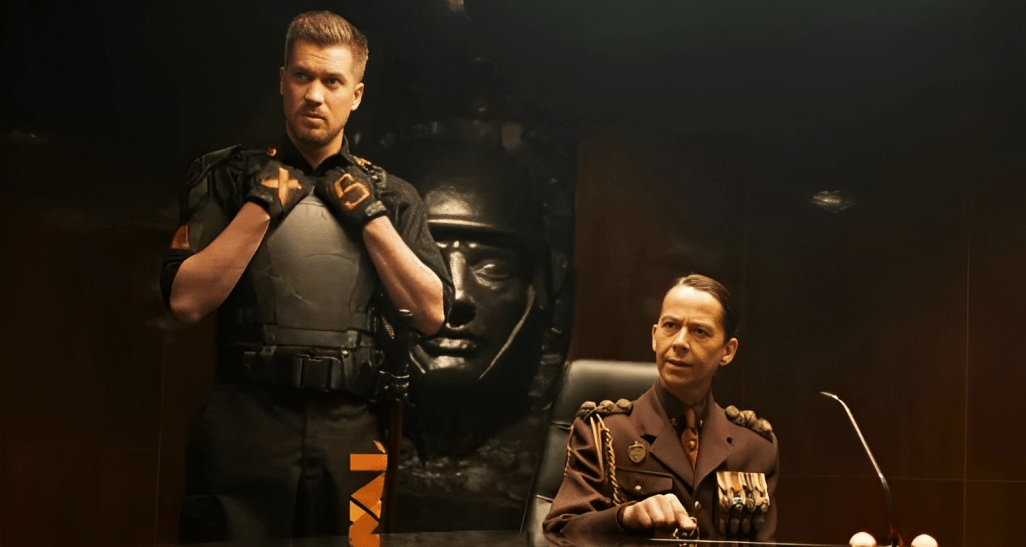 Another latest addition to the Loki cast in Season 2 is Rafael Casal who is currently seen in the role of Hunter X-5. He appears to be the right-hand man of General Dox. We see her whispering something in his ear when he is going out to hunt Sylvie with practically the whole of TVA, which might be an order to kill Sylvie and not bring her back.
Interestingly, according to the trailer of Loki season 2, Casal is not only going to play a TVA hunter but will also play Brad Wolfie who is going to become a villain named Zaniac, which is going to be an interesting thing to watch in the upcoming episodes of Loki season 2.
That wraps up the Loki Season 2 cast list. Let us know who's your favorite characters in the comments below. And if you're a little dusty about season 1, refer to our Loki Season 1 recap to learn about all major events.
---
Load More