Loki Season 2 Episode 1 is officially here, and guys, it's such a thrill to watch our time-traveling God of Mischief back in action. With its first episode, Loki Season 2 started off with a bang, and I'm so happy to say that it really matched my expectations. With quite an action-packed opening sequence, top-notch VFX, the unmatched partnership of Mobius and Loki, and Loki's signature style of cheating death narrowly, it was as good as it gets. However, this episode also had a lot of loose ends as well, for instance, we did meet Ouroboros or O.B., played by Ke Huy Quan, in Loki Season 2 Episode 1. But, who is O.B.? What is his origin story? And how does he tie into the Loki TV series or the Marvel universe?
Well, here I am, with the answers you might be looking for after watching Loki Season 2 Episode 1. In this article, I'm going deep dive into the Marvel Universe and let you know everything about the new Loki season 2 character, Ouroboros or OB. So without any further delay, let's get into it!
Who is Loki Season 2's Ouroboros?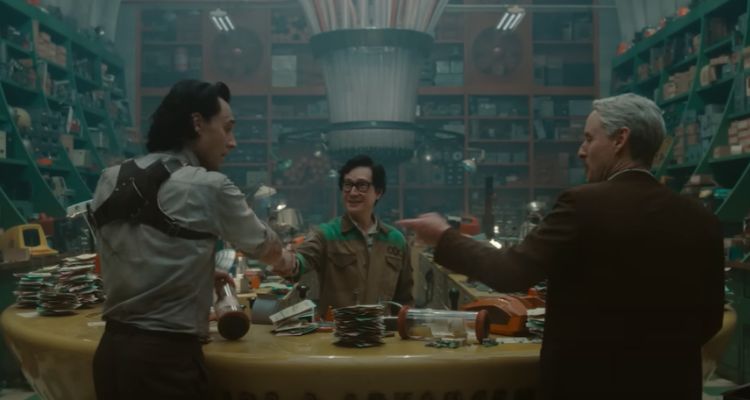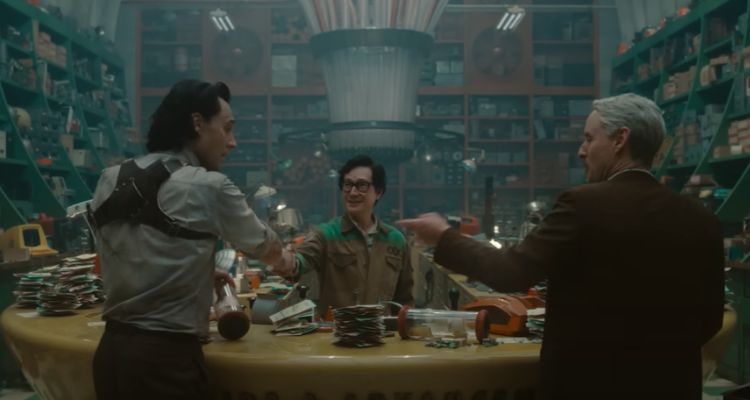 Ouroboros' name is a huge easter egg from Loki's Norse mythological roots. In Norse mythology, Ouroboros is the name of a serpent who is depicted to be biting its own tail, and here comes the interesting part, Ouroboros is one of the three children of Loki.
Now, this could be an easter egg by Marvel that points toward a deeper connection yet to be set between Loki and O.B., or it could even be a symbolic reference as Ouroboros in Norse mythology is the symbol of the circle of life and death, and how this process never stops.
Loki Season 2 Ouroboros Marvel Reference
Now, if we look at Marvel Comics, we find a character named Mr. Ouroboros, who is a clone of Mr. Paradox and a Judge for the TVA just like Judge Renslayer who is one of the villains of the Loki series. Interestingly, he was responsible for the trial of She-Hulk in She-Hulk Vol 2 #3. Later, Mr. Paradox and Ouroboros were removed from time, or "pruned" using TVA's most lethal weapon – the Retroactive canon.
Now we have seen O.B. working with Mobius in Loki Season 2 Episode 1, which has technically turned him into an enemy of essentially every season 1 villain, including Renslayer. And if she makes a comeback, which she certainly will, are we going to witness Ouroboros being literally blown out of all reality? I guess we will have to wait for more Loki season 2 episodes to find out.
Loki Season 2 Ouroboros Future
Recently, in an interview with Blavity, the producer of Loki Season 2, Kevin Wright gave fans a hint regarding the inclusion of Ouroboros' extensive role in the upcoming MCU beyond Loki Season 2. Wright stated that O.B. is "about to become a lot of people's new favorite Marvel character" and will have an important role in unveiling the very roots of the TVA. In the interview, Kevin stated:
"Ke is, I think, about to become a lot of people's new favorite Marvel character…The short synopsis is…The TVA has a lot of amazing production design and computers and tech and like all of this stuff. And it made us go, all right, if we're expanding out the world, the TVA, where's all that coming from? Who's keeping all of this old, old stuff running and it, and it's OB–Ouroboros."
Considering that statement, we can easily say that Loki Season 2 Ouroborous or O.B. is here to stay in MCU, and for good. Now if we are talking about new faces in Loki Season 2, we can't just miss out on Rafael Casal, playing the role of Hunter X-5, who is going to play Brad Wolfie aka Zaniac in this series.
Overall, Loki Season 2 looks really good and, this was just the first episode. If it was this good, just think about what's gonna happen next. The post-credit scene of Loki Season 2 also brought back Sylvie in quite an unexpected manner and that's only exciting to think how this arc is going to unfold. However, lately, Marvel has developed a habit of ruining things people like, and I really hope they don't do that to Loki as well. To find out if this ride is going uphill or downhill, we will have to wait till October 12, for Loki Season 2 Episode 2.
---
Load More