In an attempt to make it easier for users to check out someone's profile on LinkedIn, the Microsoft-owned social networking platform has added QR codes for user profiles. First pointed out by Matt Navarra, the feature has seemingly gone live for most users, and some of us here at Beebom have also received it on our profiles, as can be seen in the screenshots below.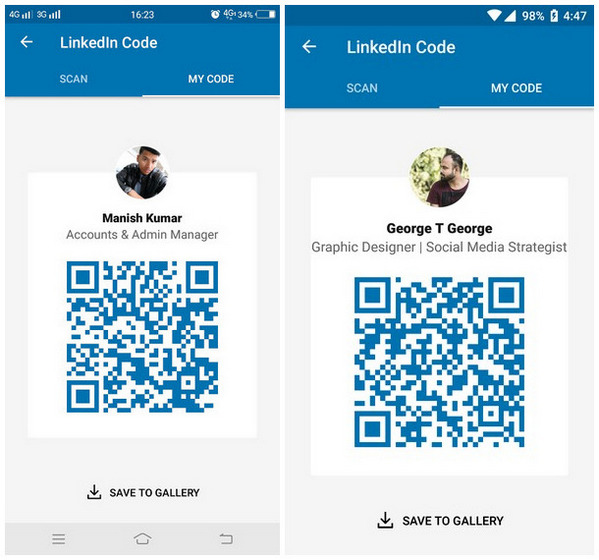 It's worth noting here that users could always use third-party tools to create QR codes for their LinkedIn profile, but things are likely to become much more seamless with the company rolling out the feature natively. LinkedIn account holders will now be able to use the QR codes on their business cards as well as on their resume (CV) with a simple instruction: 'scan to view my LinkedIn profile'.
LinkedIn has added QR codes for profiles… *eyeroll GIF* pic.twitter.com/OiMrACL0Ym

— Matt Navarra (@MattNavarra) June 26, 2018
By adding QR codes to business cards and resume, users will now be able to add an instant impact to them, and increase their chances of getting a meeting or an interview. So while it's certainly a great inclusion from LinkedIn, it will be interesting to see how many people actually use it, given that the technology itself is not as popular among regular users outside of China.
QR codes were once hailed as not only a full replacement for traditional bar codes, but a catch-all solution that would help the seamless integration of the real and digital worlds. However, the technology has failed to live up to the initial hype, and has largely been relegated to little more than an afterthought in most regions around the world, with the sole exception of China, where it is an omnipresent part of people's daily life.
---