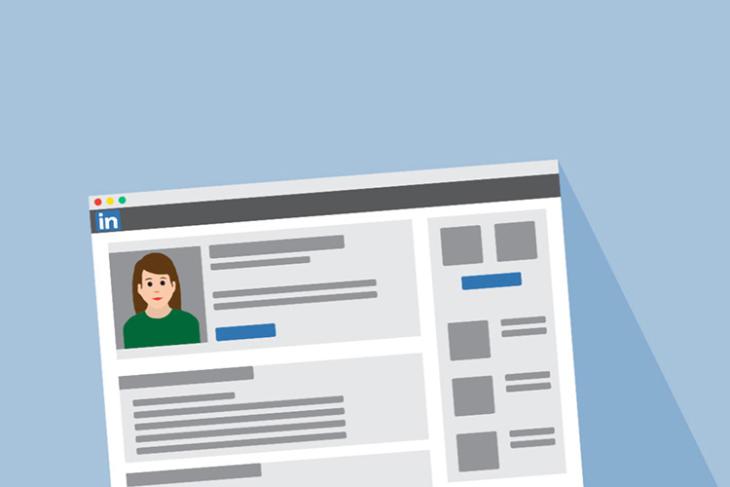 Microsoft-owned social media platform for professionals, LinkedIn, is rolling out a new design for user profiles which intends to make it easier for others to learn more about a user at the first glance. The new profile design was spotted earlier today, but LinkedIn has released no official information regarding the same.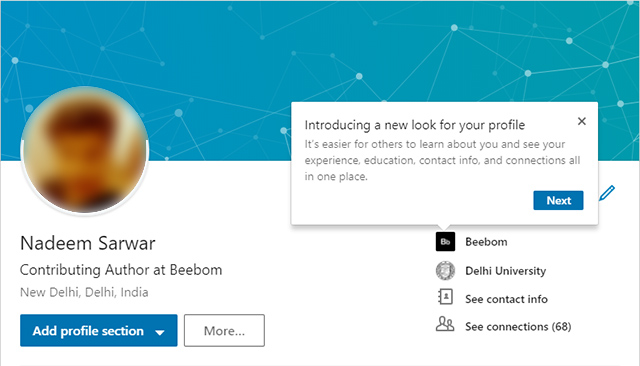 Navigating to the profile for the first time now brings up a step-by-step tutorial which aims to familiarize you with the updated design and reads:
"Introducing a new look for your profile…It's easier for others to learn about you and see your experience, education, contact info, and connections all in one place."
The overall design has also been tweaked, with the profile picture moved to the left side and the current designation and location listed underneath. On the right, the updated profile lists the current organization the user is associated with, followed by their most recent educational qualification, contact info, and connections.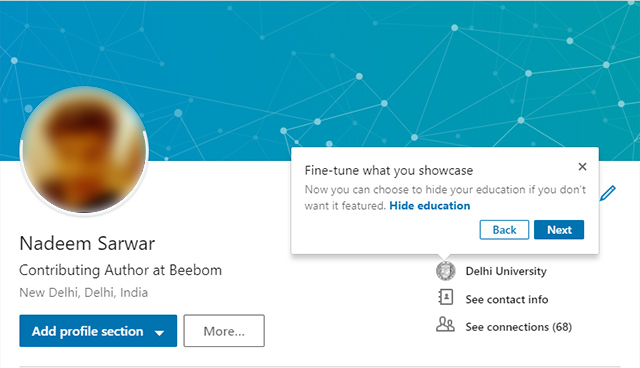 With the updated profile, users will also get more control over what others can see. They'll be able to selectively hide information if they don't want it to be featured on their profile and choose what exactly shows up when another user pulls up their profile.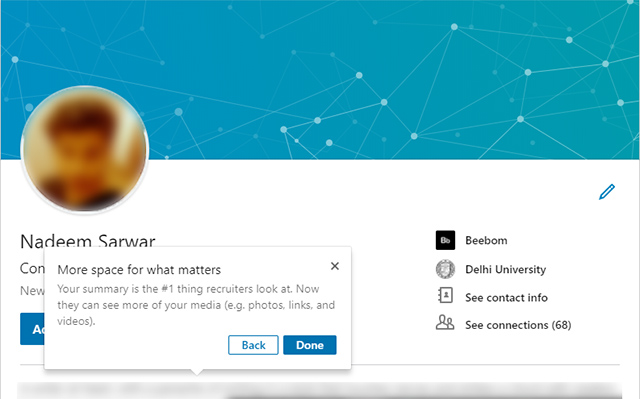 Additionally, the updated profile now has more space for the summary which, according to LinkedIn, "is the #1 thing recruiters look at." The updated profile also shows more of the user's media, including photos, links, and videos. We reached out to LinkedIn to learn more about the recent profile changes, but we haven't heard back from the company yet.