The popular social media platform LIKE which allows users to produce and share small videos with their followers has rebranded itself as Likee. This rebranding is not just for the namesake. BIGO, a Singapore-based company which is the parent company of Likee, is set to transform the app and provide more features and beautiful and functional UI to its users and creators. The company has transformed the app to add more features and functions and bring more diverse, valuable, and entertaining content. The app now also includes Talent Creator Union and rewards program to create earning avenues for creators. In this article, we are going to take a quick look at all the features Likee brings to the table and see how good this rebranding will prove to its users.
Key Features
In this section, we are going to take a quick look at all the new features of Likee that are coming to its users.
1. New Home Page Style
The Likee app brings a redesigned UI which aims to make the app more user-friendly. The home page gets a facelift which makes the app easier to use. Now even new creators can easily create and share content on the app without needing any professional video editing skills.
2. New Beauty Filters
The Likee app now comes with new beauty filters allowing you to create more beautiful videos. These tools and filters can be used to do things like slimming down a face, removing spots, skin softening and more to beautify your videos.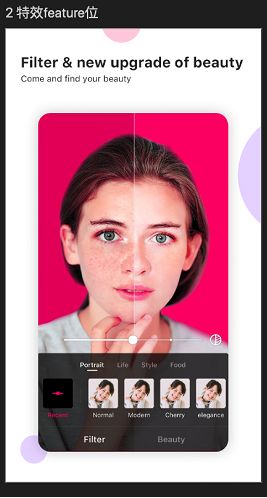 3. More Filters and Special Effects
One of the most popular features of the Likee app has always been its great assortment of filters. With the latest update, now the Likee app brings even more filters that users can play with. Some of the best new filters include Modern, Babypink, Original, and Elegance. Check them out once you update the app. You won't be disappointed.
4. New Follow and Nearby Features
Likee app has upgraded its Follow and Nearby tabs to include videos and content even from strangers. This has been done to improve the visibility of creators and to allow users to discover new and novel content.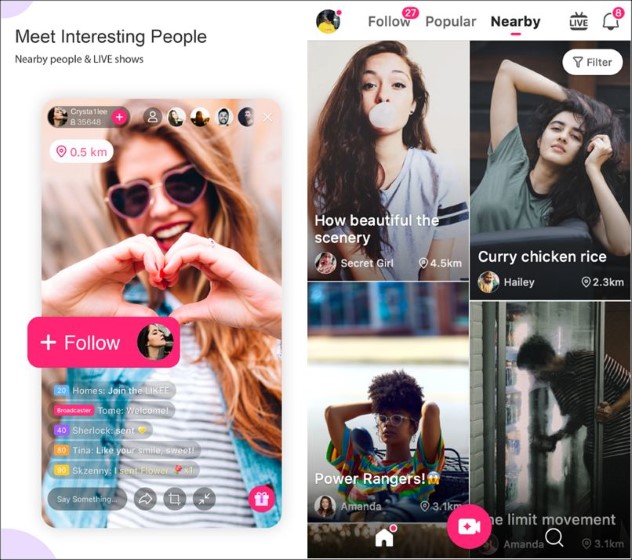 5. Diversification of Content
With the new Likee app, its parent company BIGO is focusing a lot on diversification of content. Now, the app will not only promote and display entertainment-focused content but also content which brings educational values such as tutorial videos, DIY videos, and more.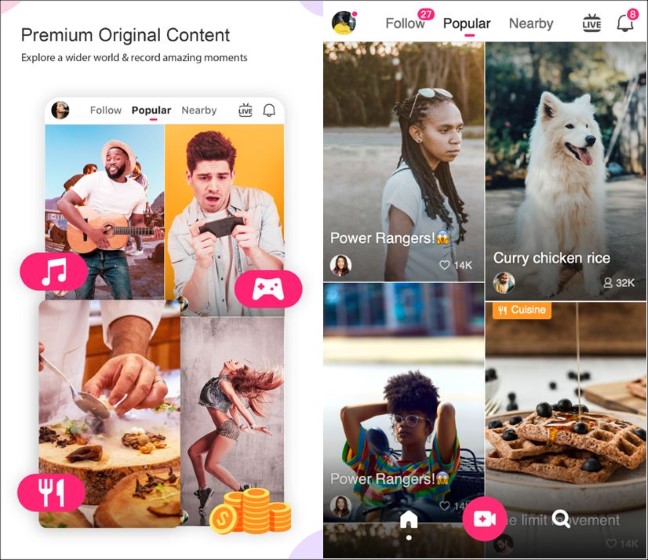 The company has also partnered with various media agencies like ANI, Dainik Jagran, IndiaTV, etc., and celebrities like Shakti Mohan, Zakir Khan, RJ Naved, and others to bring their content to the platform. So, soon you will also be able to follow your favorite celebrities and media networks.
6. New Talent Creator Union and Rewards Features
Likee will now also allow its creators to earn money via its app, thus enabling users to make money. For this, Likee now comes with an entire Talent Creator Union platform built-right into the app. Users can now reward creators while watching videos, which breaks the restriction that users can only do rewarding at live video platform.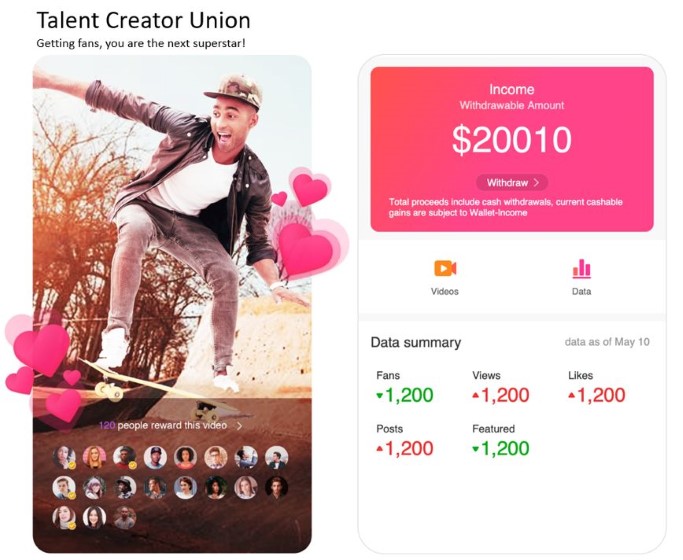 This will allow users to support their favorite creators and those creators to create valuable content. This along with the leaderboard feature where users can go to see the top creators of the country or the world will give creators a sense of healthy competition so that they will create better videos which bring value to the platform.
The New Likee App Brings Awesome New Features for Creators and Users
The new Likee app is a great update. Not only it makes it easier for anyone to create and share professional quality videos but also gives them the incentive to create valuable videos. The renewed focus on the diversification of content is a great idea from the company and I am hoping that more and more creators will adopt this initiative. Both cash flow and the leaderboard will encourage creators to produce exceptional content and I am waiting to see how the Likee community is going to make use of all these features.