Question: What do you need after 26.8 million Twitter followers, 52.6 million Facebook fans and 2.8 Google+?
Answer: A social network of your own.
And Lady Gaga has already done it. The pop sensation who is not only famous because of her unique style of music but also for her unique and outrageous fashion sense has recently launched her own social network called LittleMonsters.com. The name, Little Monsters is apt and catchy as the singer and her fans call themselves monsters which I personally feel is cool (considering her moves on the stage and nature of the concerts she has).
The sign-ups are now open and you can use your Facebook or Twitter account for a fast and quick sign up or go through a regular E-Mail based sign-up procedure.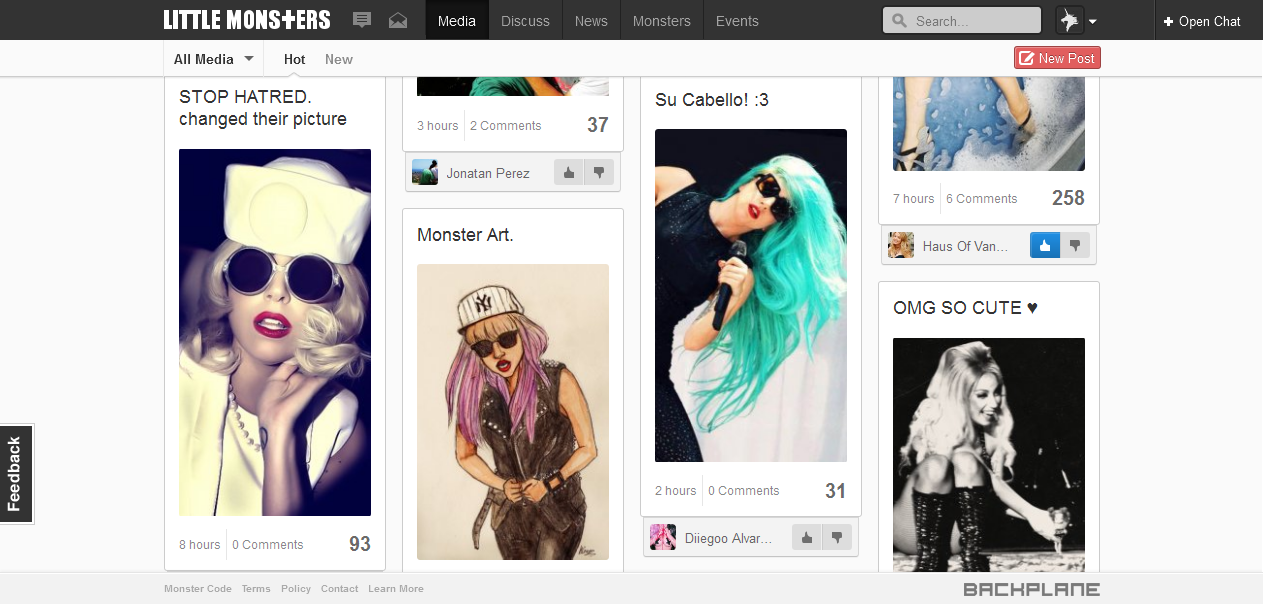 The social network has a mixed feel of Pinterest and Reddit. It allows the users to put up photos like Pins in Pinterest  and then vote and voice their opinion like Reddit. The social platform allows you to be free and show your emotions freely. It is not only aimed at breaking the language barrier and putting all the fans together but also letting them connect and converse with each other, share their favorite photos and send their messages to Gaga herself.
The network is being technically developed by Backplane taking suggestions and ideas from the singer. The start-up was founded by Gaga's current manager Troy Carter, Backplane CEO Matt Michelsen, former Google designer Joey Primiani and former Palantir director of operations Alex Moore. The team is indeed built up of strong and influential people and with Lady Gaga in there, the site will surely be a success.
By now most of us would be thinking how it will affect Facebook and other social media platforms. Will it compete with them? Will it win over them or fail? Matt already has an answer to this. He made it clear that Facebook is not its competition. In fact, he said that they are not looking to enter the social media competition. LittleMonsters.com is a space for Lady Gaga and her fans and will remain the same. Putting this into Matt's own words, "We love Facebook — it's a very powerful tool. This is not a product meant to destroy or compete with Facebook. It's a different purpose."
If you are a Gaga fan, time to grab a piece of cake Little Monster. Visit: littlemonsters.com
---
Load More