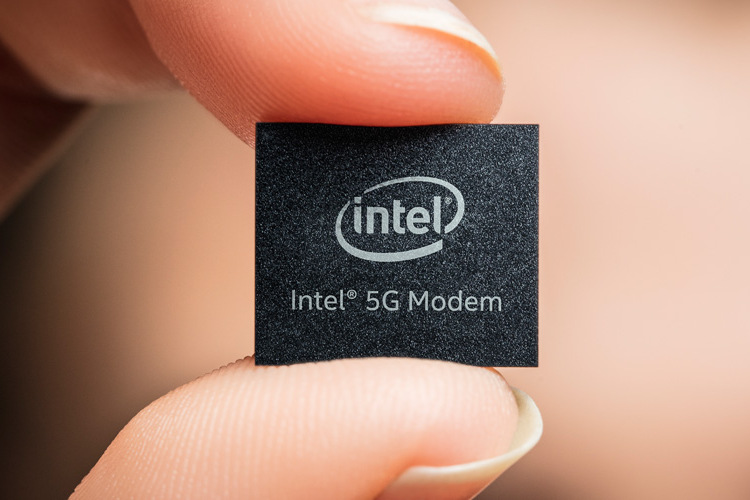 A large number of wireless subscribers in India may have just started to move to 4G services from slower, legacy networks, but people in many other parts of the world are already looking forward to the 5th-gen wireless technologies, which are expected to be deployed commercially by 2020. Intel, one of the largest chipmakers in the world, is betting big on the technology, and is working on 5G radio modems that will be capable of speeds in excess of 1Gbps. The chips are expected to be debuted officially in 2019, and are expected to go into Apple's flagship iPhones that year. As part of its 5G lineup, the Santa Clara, California-based tech giant is working on the XMM 8000 series 5G modems and has announced that it has "successfully completed a full end-to-end 5G call based on its early 5G silicon, a key milestone in its development".
Even as Intel is working feverishly on next-gen wireless modems with "multiple thousands" of engineers and other employees dedicated to the cause, reports seem to suggest that Apple is likely to be one of Intel's biggest clients for its 5G chips, given how the two companies are said to collaborating closely on the technology. While San Diego, California-based Qualcomm Technologies is the current market leader in terms of wireless radio modems found on mobile devices, an iFixit teardown of the iPhone 7 Plus last year revealed that the Cupertino giant is already using Intel modems, transceivers and power management ICs on their then-flagship device, so it won't be a stretch to imagine that the two companies will be looking forward to extend that cooperation going forward.
Intel, of course, is not the only chipmaker that believes in the power of 5G. Qualcomm is also upbeat about the the upcoming technology that the company believes will generate trillions of dollars in revenue and create millions of jobs over time. The company is currently said to have a more advanced and feature-filled 5G modem than Intel does, but sources from within the industry seem to suggest that those features won't be "widely adopted" by wireless network operators from around the world. That being the case, it won't be surprise if Intel's super high-speed 5G radios become the industry standard once the networks are fully deployed and the technology is ready for prime-time.
---