Recently, Xiaomi announced MIUI 12 in China and brought a laundry list of features with the new iteration of MIUI. Among them, Super Wallpapers stood out as one of the best features of MIUI 12. It's basically live wallpapers of Earth and Mars, but with more dramatic animation. To test out Super Wallpapers, we installed the first MIUI 12 beta on our Redmi K20 and it really turned out cool. So, if you also want to experience the new Super Wallpapers on your smartphone then you have come to the right place. In this article, we show you how to install Super Wallpapers from MIUI 12 on any Android device including older Xiaomi phones having MIUI 11, OnePlus, Realme, and Samsung devices. With that in mind, let's now jump to the steps.
Install Super Wallpapers from MIUI 12 on Any Android Device
The procedure to install MIUI 12's Super Wallpapers is pretty straightforward, thanks to linuxct of XDA Developers who ported the live wallpapers from MIUI 12 for all Android devices. Apart from that, we have also mentioned how to access the Super Wallpapers along with some helpful tips for incompatible Xiaomi devices. Having said all of that, let's now go through the steps.
1. First of all, open this link and download the Super Wallpaper APK of your choice. You can choose from Super Earth, Super Mars and Super Saturn. There are several versions of the wallpaper based on themes and places so choose the APK accordingly.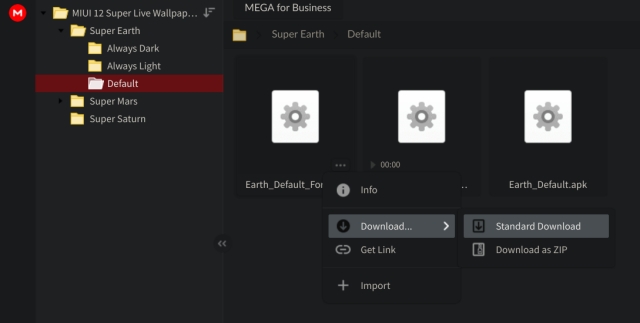 2. After that, install the APK just like any other app. If you get a security prompt then tap on "Settings" and enable the toggle for sideloading the app.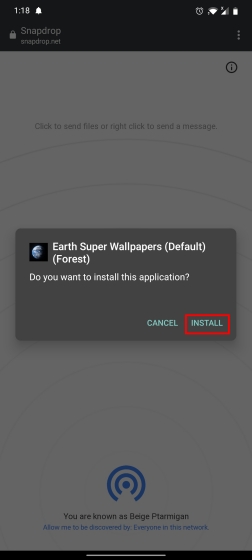 3. Now, install the Wallpapers app by Google (Free). It will allow you to access Super Wallpapers on your device.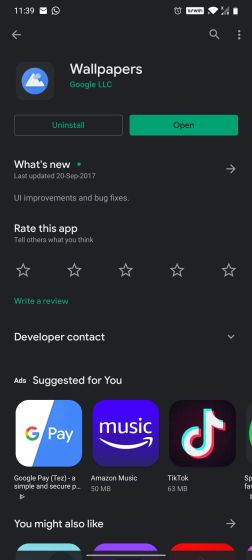 4. Now open the Wallpapers app by Google and scroll down to the bottom. Here, you will find "Live wallpapers". Open it and you will find all the Super Wallpapers from MIUI 12. Now, select the wallpaper of your choice and tap on "Set Wallpaper". You are done.
Note: If the Super Wallpaper is not appearing on the lock screen then follow the guide from step #8.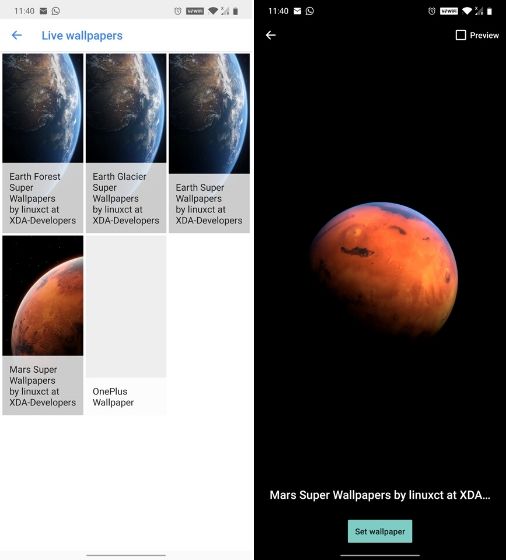 5. On some Xiaomi devices, the Wallpapers app doesn't show the "Open" button, making it harder for users to access the Super Wallpapers. In that case, you will need to install Activity Launcher (Free) to trigger the Wallpapers app.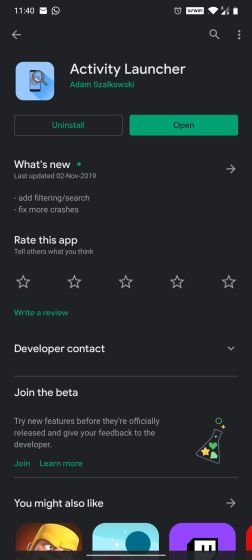 6. After the installation, open Activity Launcher and search for "Wallpapers". Now, expand the "Wallpapers" menu and tap on the first option. It should take you directly to the Wallpapers app and from there you can easily access and set Super Wallpapers on your Android device.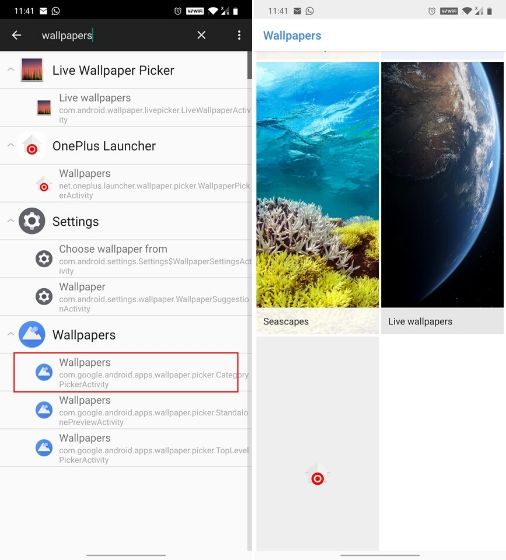 7. In case, the first option does not work then try the other options. Apart from that, if you want to quickly access Super Wallpapers then you can create a shortcut as well. Tap and hold on the option and select "Create shortcut". This will make a shortcut on your home screen.

8. On some Xiaomi devices, Super Wallpaper is not being applied on the lock screen. In that case, follow this simple trick. Press and hold the home screen and open "Wallpaper". Now, open the "Wallpapers" menu that is located at the center.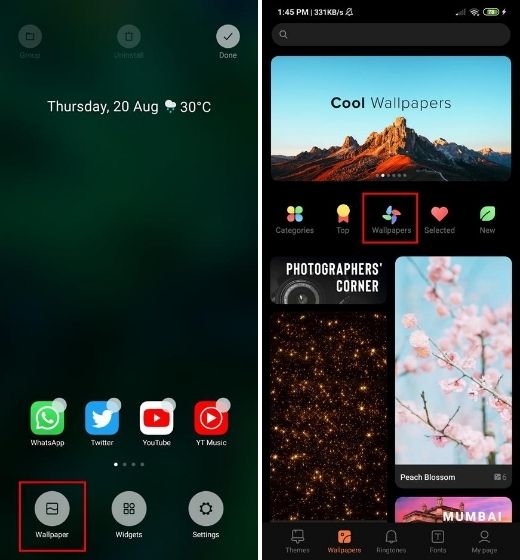 9. A new Live Wallpapers section will open up. Now, click on any live wallpaper and tap on "Download". After that, tap on "Apply" and choose "Set on both".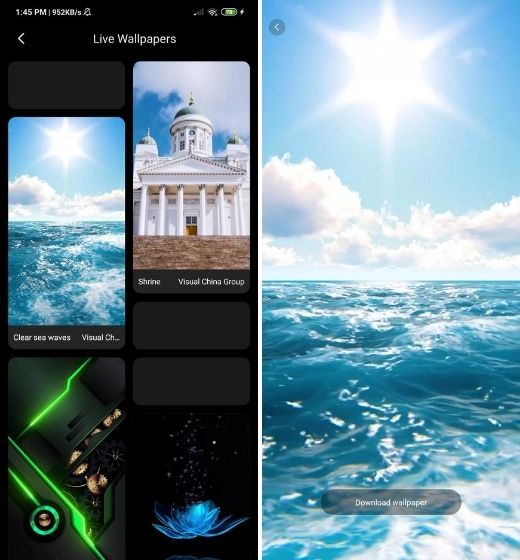 10. Finally, open the Wallpapers app by Google and move to the "Live Wallpapers" section. Now, set the Super Wallpaper of your choice and this time, it will work on both the home and lock screen.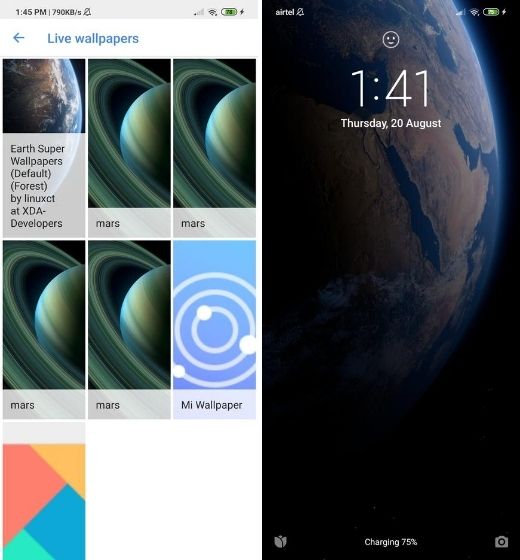 Enjoy MIUI 12 Earth and Mars Live Wallpapers on Your Android Device
So that is how you can install Super Wallpapers from MIUI 12 on your Android device. In my brief usage, it worked really well without any stutter or freezing behavior. It may be partly because of the powerful internals on my OnePlus 7T so your mileage may vary. Apart from that, there was little to no difference in battery life so that is good. Anyway, that is all from us. If you are having any kind of problem while accessing the Super Wallpapers then comment down below and let us know. We will surely help you out.
---
Load More