During the launch of MIUI 12, Xiaomi unveiled a new set of Super Wallpapers that left the audience wanting for more. It came with Earth and Mars live wallpapers and they worked on almost all modern Android devices with a bit of tweaking. You can learn how to install MIUI 12 Super Wallpapers from our linked guide. Anyway, now that Mi 10 Ultra has been announced, Xiaomi has brought another Super Wallpaper based on the Saturn planet. Among all the live wallpapers, the Saturn one looks truly spectacular.
So in this guide, we have put together a simple tutorial on how to get Mi 10 Ultra's Saturn Super Wallpaper on any Android device. With that in mind, let's go through the steps for Xiaomi devices first and then we will discuss a general guide for all Android devices.
Install Saturn Super Wallpaper
First, we will see how you can install the wallpaper on other Xiaomi devices and then follow it with the installation guide for other Android devices. You can click no the links below to skip to the section you want:
Install Saturn Super Wallpaper on Xiaomi Devices
1. First of all, download the Saturn Super Wallpaper APK from here.
2. After that, install the APK on your Xiaomi device just like any other app. Keep in mind, this might override the current Wallpaper app on your smartphone.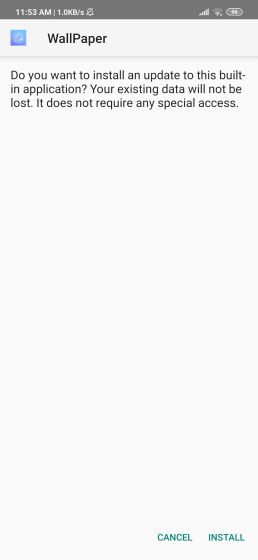 3. Once the Saturn Super Wallpaper is installed, download another app called Activity Launcher (Free).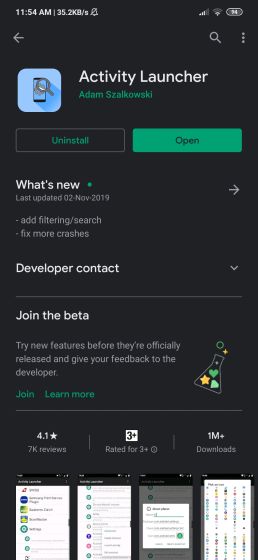 4. Now, open Activity Launcher and search for "wallpaper" or simply move to the Wallpaper section. Here, expand the menu and open "Super Wallpapers". It usually sits at the top.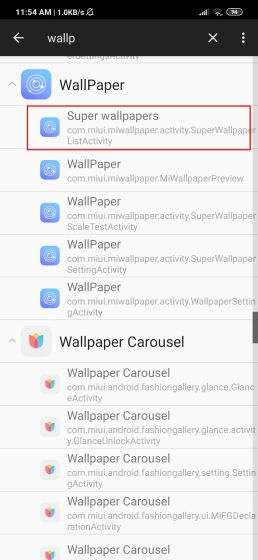 5. You will be instantly taken to the Super Wallpaper picker page. Here, simply open "Faraway rings" and tap on "Apply". That's it.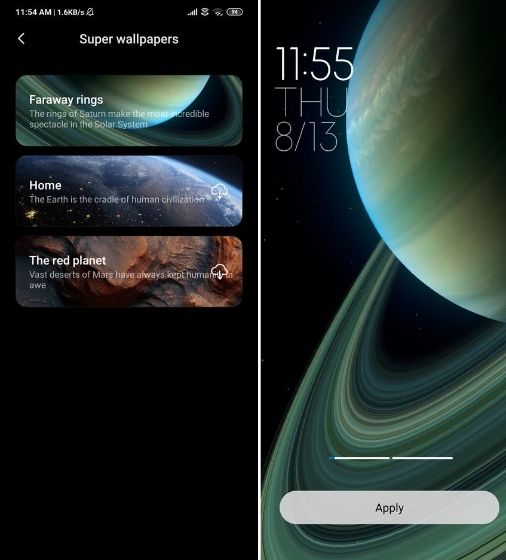 6. Now, swipe up and go to the home screen to experience the new Saturn Super Wallpaper on your Xiaomi device. How cool is that?
Note: I tested it on Redmi Note 7 running MIUI 11 and it worked absolutely fine.
Install Saturn Super Wallpaper on Any Android Device
Before we begin the guide, keep in mind, your device must be running Android 8 or above to be able to install the new Saturn Super Wallpaper.
1. Download the ported Saturn Super Wallpaper from here. It has been ported by linuxct of XDA Forum so huge thanks to him for his effort. You can download either the Horizontal or Vertical APK based on how you want the Saturn ring to look on the screen.
Note: The file preview might show the size as 1.7GB, but worry not, it's a bug. The APK size is just around 51MB.
2. After that, install the APK on your Android device.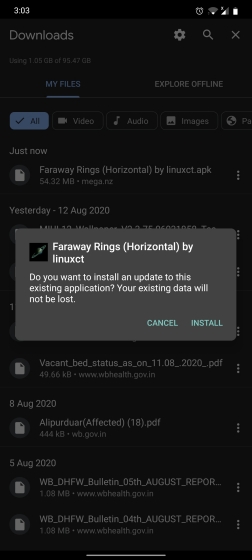 3. Now, open the default Wallpaper picker of your device and you will be able to set the new Saturn Super Wallpaper.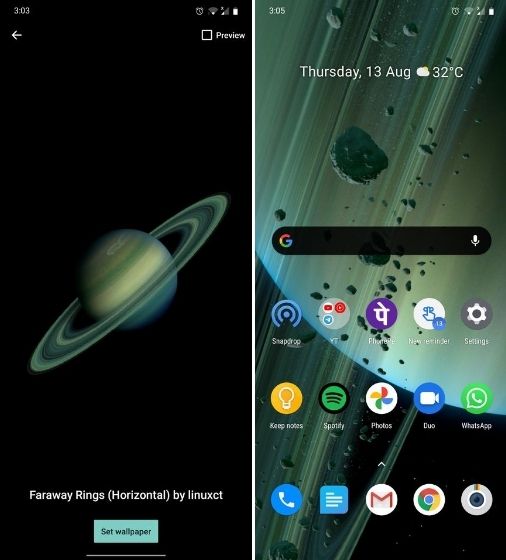 4. In case, it's not working through the default way then install the Wallpapers app by Google (Free). Now, open it and scroll down to the bottom. Under the "Live Wallpapers" section, you will find the Saturn Super Wallpaper. From here, you can easily set the new wallpaper.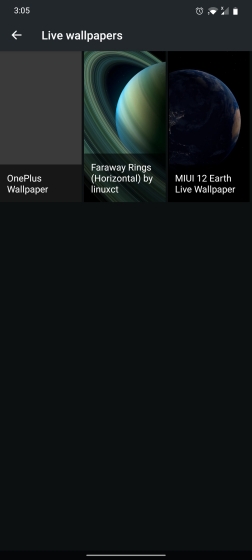 Enjoy Saturn Super Wallpaper on Any Android Device
So that is how you can install the brand new Saturn Super Wallpaper on any Android device including Redmi, POCO, Mi, OnePlus, Realme, and more. As I mentioned above, I tested the live wallpaper on Redmi Note 7 and it worked fine without any issue. The animations and transitions are all good, but there is a bit of lag which is expected from a mid-tier device. However, on my OnePlus 7T, it worked like a breeze. Anyway, that is all from us. If you found the tutorial helpful then do comment down below and let us know.