On the first day of the F8 2018 developer conference, Facebook made a number of notable announcements such as the launch of a dating service, enhanced tools for improving data security, new features in WhatsApp and Messenger among others. A wide array of improvements and new features in Instagram were also announced at the event, such as integration with third-party apps for directly sharing stories, custom AR camera effects, support for video chat and a redesigned Explore section, alongside a comment filtering tool to combat bullying on the platform. Some of the changes are already live, while the rest are currently under testing and will be rolled out soon.
A New Way to Share Stories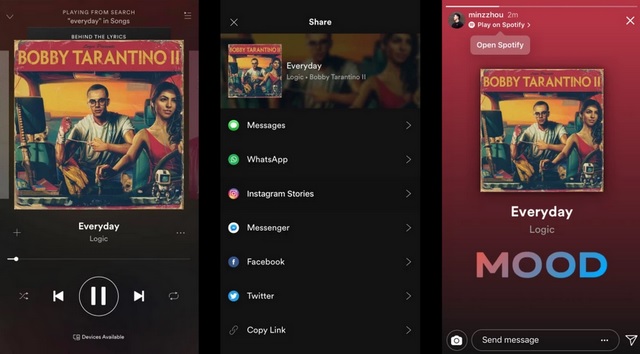 Instagram now allows users to directly share their activity on third-party apps such as Spotify and GoPro as stories. Both the apps now come with a 'Share' button that will automatically pull the screen's content into the Instagram camera, which can later be edited and shared as stories with friends and followers. In Spotify, users can share a song sticker, playlist or album, while the GoPro app will let users flaunt their recent action clips.
Users are not required to connect their Instagram account with their profile on other supported apps to use the new feature. Facebook has announced that support for more apps will be added soon so that users can easily post content directly on Instagram, rather than rely on taking screenshots.
Custom AR Filters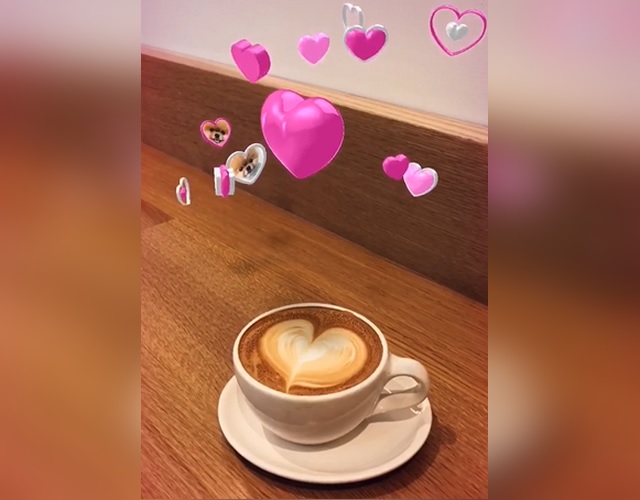 AR camera effects, which debuted on Facebook recently, have now arrived on Instagram as a closed beta feature for creators. It will allow Instagram's partners to create custom face filters, stickers and world effects for their followers using AR Studio. "If you see a new effect in Stories from an account you follow and want to try it yourself, just tap 'Try it on' and the tool will be added to your tray", says Instagram's official press release.
The custom AR filters by a celebrity or influencer account will only be visible to their followers, but contacts of followers can also try them out. If users come across a filter they have not seen before, they can just tap on it to see who created it, and then follow the creator's account to use it themselves. Custom AR camera effects from Ariana Grande, Baby Ariel, Liza Koshy, Vogue, and Buzzfeed will be available soon.
GoPro to Instagram Stories
Sharing GoPro footage on Instagram Stories is now as easy as simply shooting on a GoPro. Just share videos and photos directly to Instagram through the GoPro application to get things done in a jiffy. You can also trim and edit footage for that perfect Story clip.
Video Chat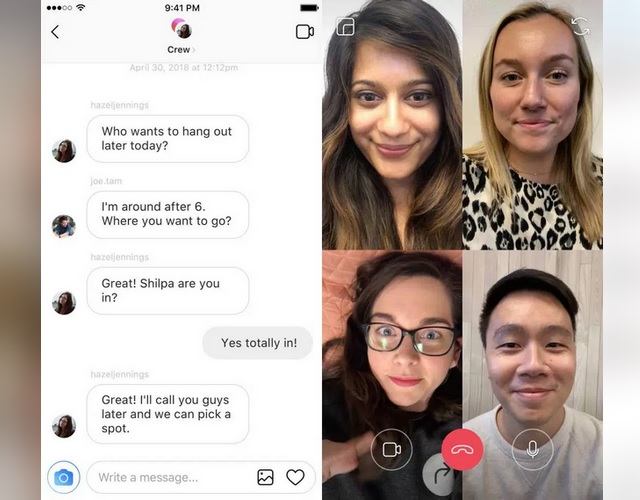 In the next few weeks, Instagram will release a video chat feature that will allow users to start a one-on-one chat with a friend or initiate a group chat, without any limitation on the length of video calls. In order to start a video chat, one just has to tap the camera icon at the top-right corner of the screen in an Instagram Direct thread. Users will also be able to minimize the video call feed and continue their conversation while doing other tasks on the app. The video chat feature is currently under testing and will soon be rolled out globally.
Redesigned Explore Feed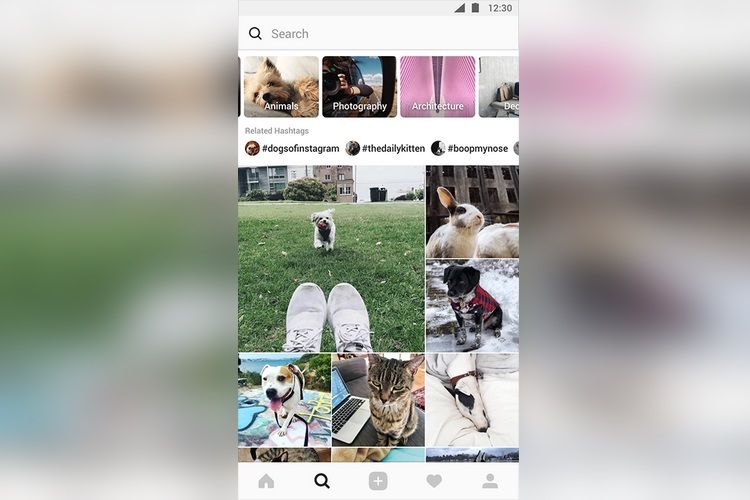 Instagram is also testing a redesigned version of the Explore feed, that will make it easier for users to discover content and browse across the topics of their interests. The suggested content will now be organized on the basis of topics such as photography, decor, etc. to make it more convenient for Instagrammers to explore content. The new Explore Feed is currently in testing phase and will be rolled out publicly in the next few weeks.
Anti-bullying Measures
Instagram has announced that starting today, all comments that are posted with the goal of harassing or bullying other people will be hidden. "This new filter hides comments containing attacks on a person's appearance or character, as well as threats to a person's well-being or health", reads Instagram's press release.
The anti-bullying filter is now live globally and can be deactivated by heading over to the 'Comment Controls' section in the app's Settings menu. Moreover, Instagram will also enforce certain policies with the goal of protecting young influencers on the platform from facing harassment or bullying. A 'Kindness Prom' will also be hosted by the company on Saturday to recognize young leaders who are spreading a positive message on the platform and inspire others to inculcate values like kindness and acceptance.