It was recently reported that Instagram is testing a new feature modeled on Snapchat Discover and YouTube that will act as a video hub, with long-form content included along with shorter clips.
TechCrunch has now obtained new information about this videos hub that will supposedly be called IGTV, and will go live today.
As per information obtained from sources, the IGTV video hub will be part of the Explore section in the app and will finally allow users to share videos that are over 60 seconds in length. It could even allow users to share videos that are up to one hour long.
However, the primary focus of IGTV is to promote social media influencers, celebrities and renowned creators who already have a sizeable following. Instagram is reportedly in talks with content creators to make high-quality videos up to 10 minutes long. It appears that Instagram plans to create short video series or shows that will reportedly be on par with professional videos on YouTube, in terms of quality.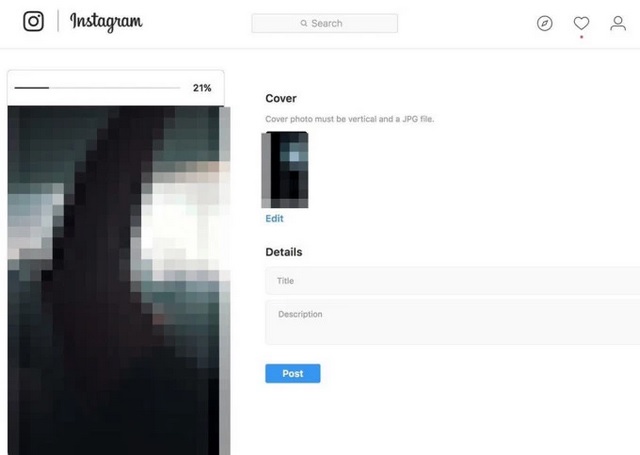 TechCrunch has also obtained a screenshot of the IGTV interface from a source that claims IGTV videos will range from 15 seconds to 60 minutes in length. According to the source, the maximum file size of videos on the IGTV platform has been capped at 3.6GB, all of which will be in MP4 format and will have a 9:16 aspect ratio, while video thumbnails will be in JPG format.
IGTV will likely go live today at around 6 PM (UK time), as per TechCrunch. However, there's no official announcement or confirmation from Instagram yet.