Cyclones are always regarded as a dreadful experience for those who experience it. It doesn't only cause chaos physically but much more mentally.
Hudhud cyclone that hit the coast of Andhra Pradesh on October 8, 2014 is being adjudged as one of the most ferocious cyclones that the country has ever seen. Too many people have lost their lives and far too many had to migrate from their homes to save their lives. Their homes although, don't look the same as the last time they saw it.
The after effects of any tragedy leave a lot of stain in the city as a whole. In this time, to expect the Government to do all the restore work isn't just asking too much from them but is more like shying away from our responsibility as a citizen as well.
That might have been the reason to prompt Mr. Nihar Yerubandi and his team to clean the beach road in Vizag after the Hud-Hud cyclone.
Initially, he along with his mother were the only one to start cleaning the road but slowly and gradually more and more people started to join them. After a few minutes, the number of people joining them was close to 100.
Many would be wondering that the person might be a social activist or would be running an NGO but that's not true. Yerubandi is an aspiring businessman who's into the wedding planning business. He's the common man who took out time to clean the city he's been a part of since his childhood.
It is an inspiring tale by an inspiring city that makes you inspire as to how much strength unity has in the most adverse situations. Maybe, it can inspire us to clean our cities as well. Maybe, all we need is just an initiative to do the right thing.
Here are 10 inspiring pictures that depict the whole incident magnificently:-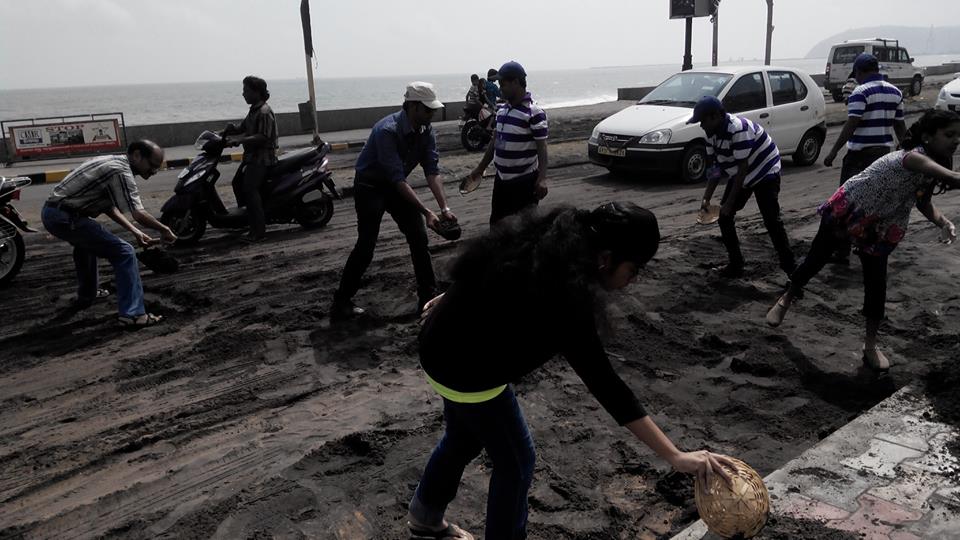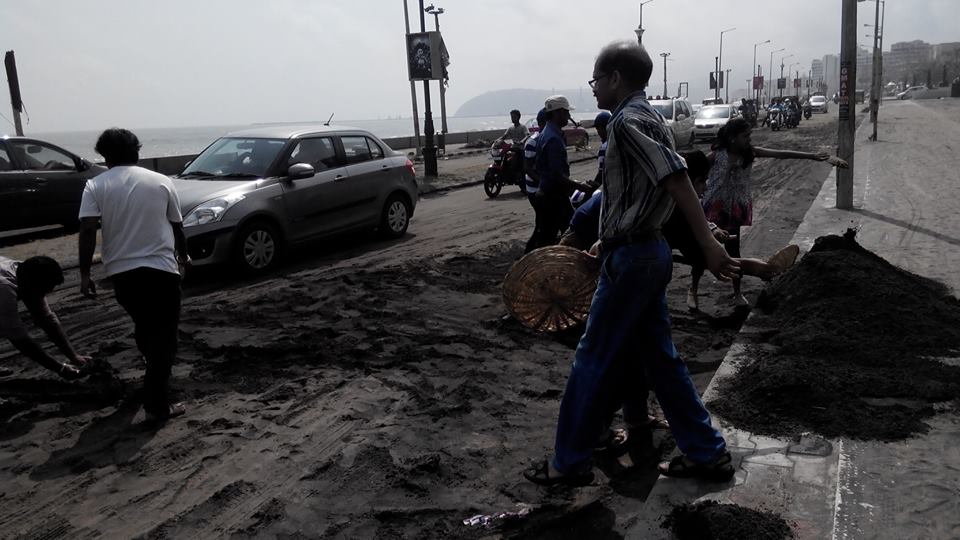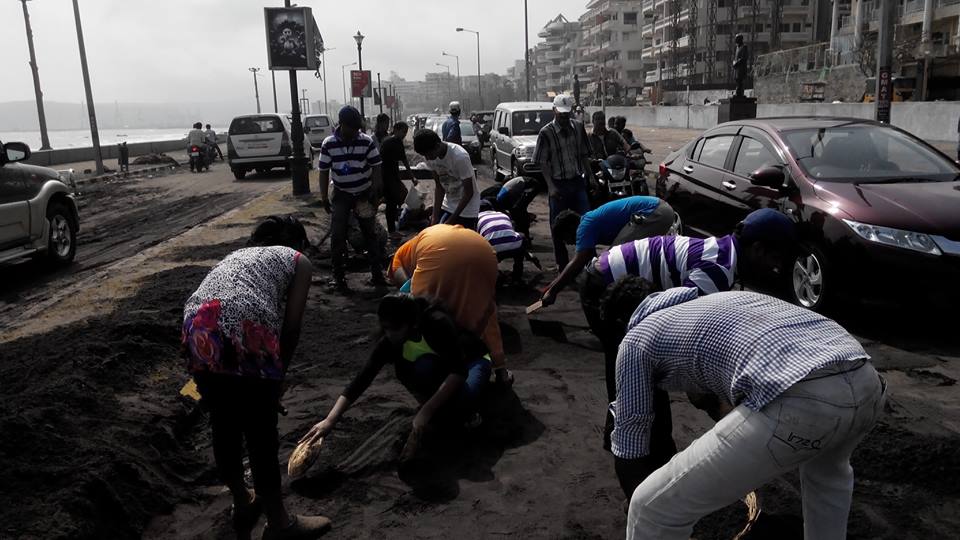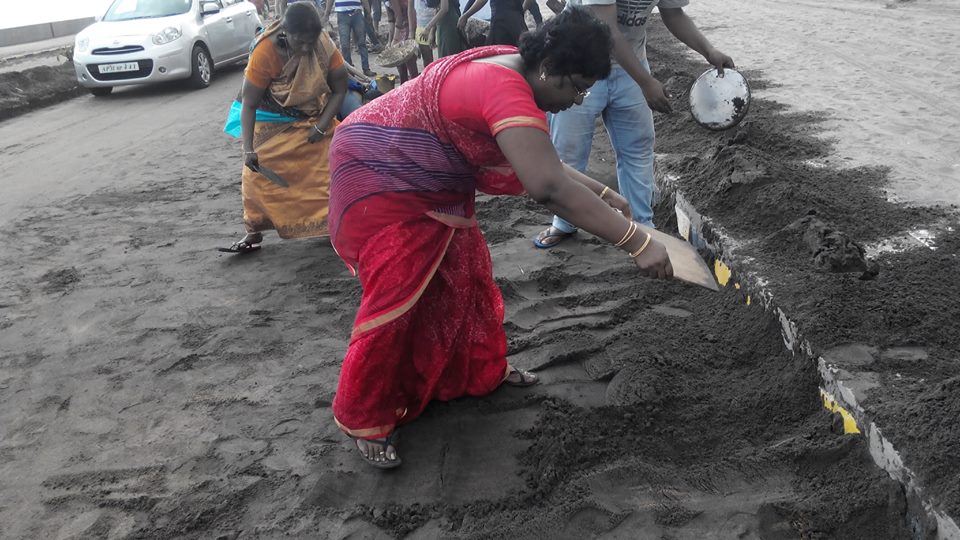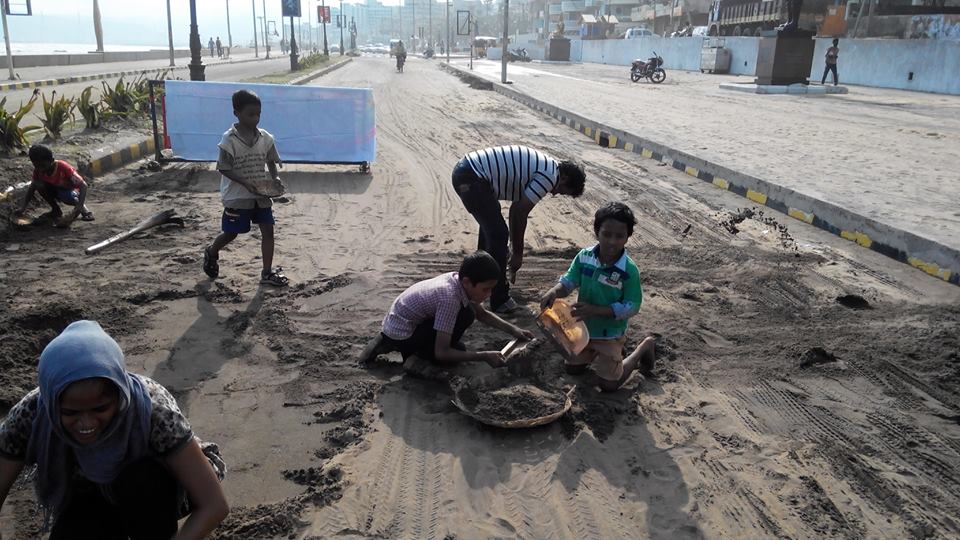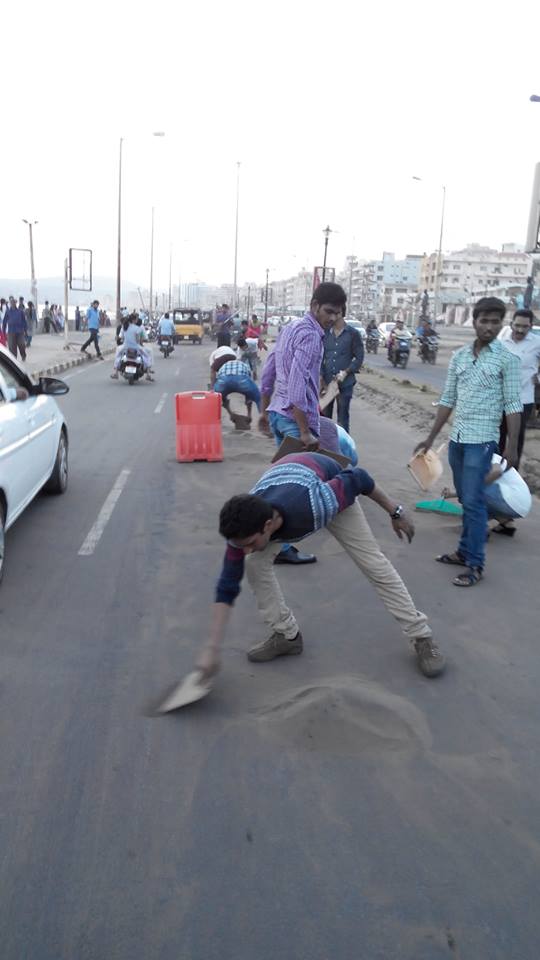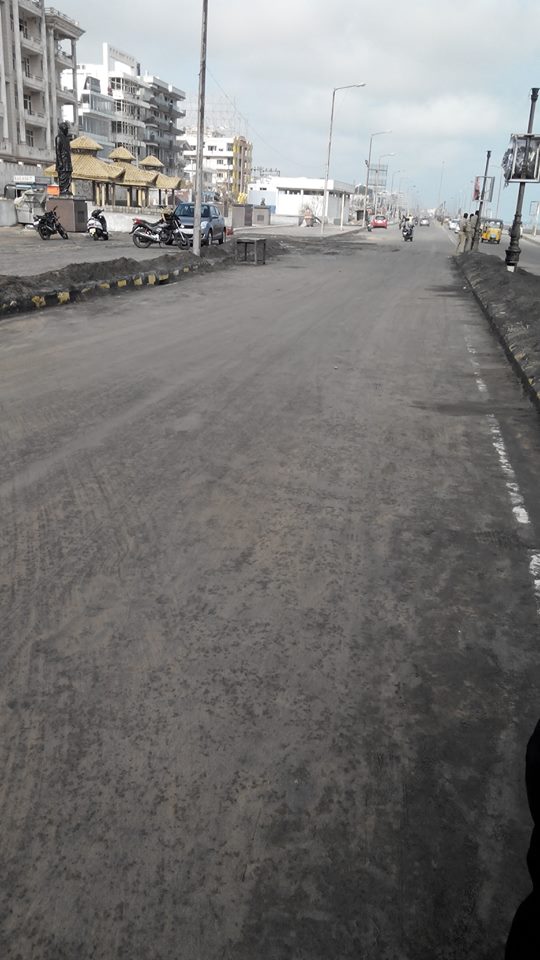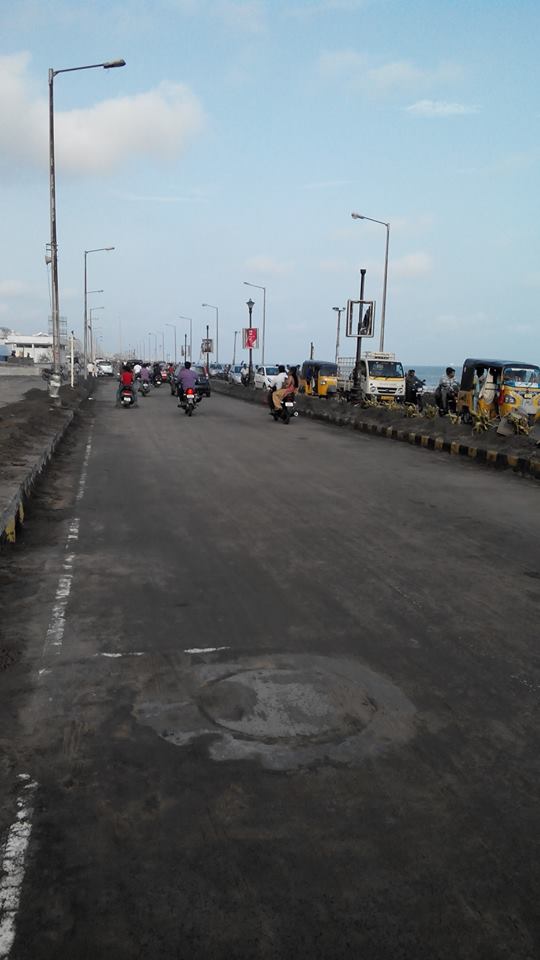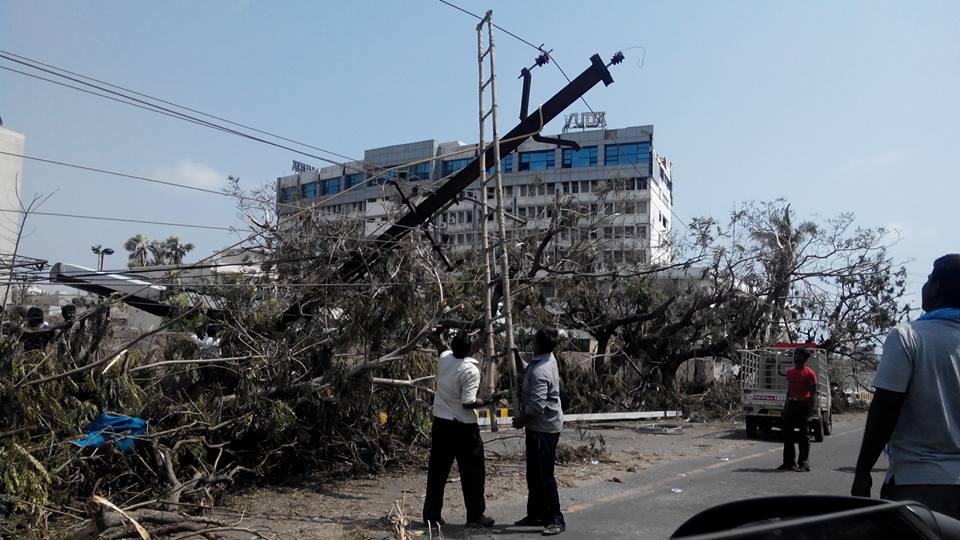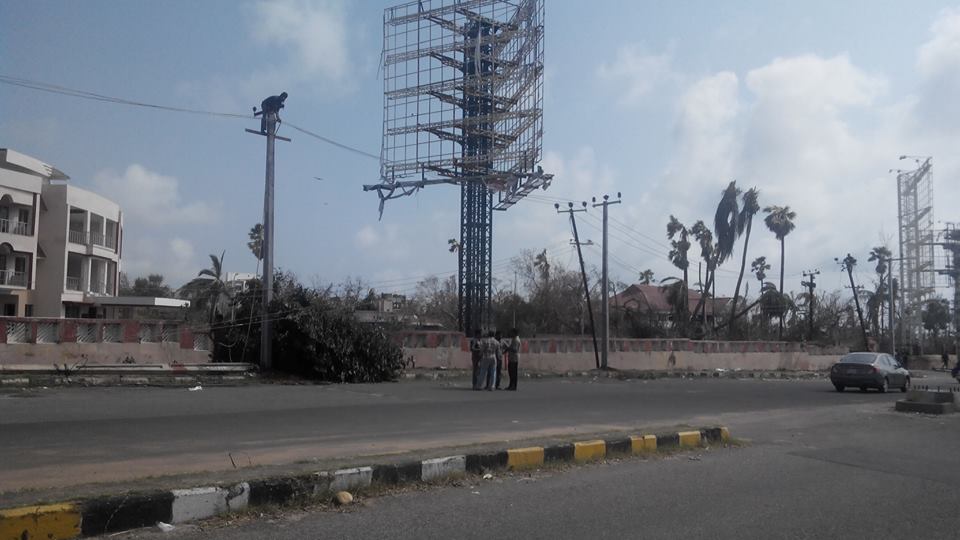 Recommended: An Insight Into What An Ebola Patient Goes Through (Images)