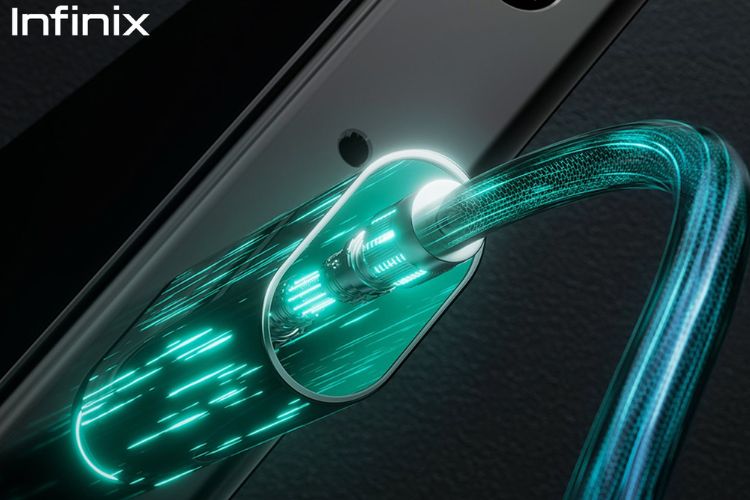 To compete with Realme's 240W fast charging tech and Xiaomi's 300W mark, Infinix has now announced its 260W FastCharge tech, which has just joined the ever-increasing fast charging standards. Alongside this, the company has also introduced the 110W wireless fast charging technology. Have a look at the details below.
Infinix Introduced 260W FastCharge Tech
Infinix's 260W FastCharge technology can reach a 25% charge in about a minute and go from 0% to 100% in about 10 minutes. Realme's 240W tech can fully charge the Realme GT 3 or the GT Neo 5 in about 9 minutes and 30 seconds, so, it's a close call.
For this, Infinix uses a single 12C high-voltage battery and a 4-pump intelligent circuit design. It is said to retain a 90% battery capacity (for a 4,400mAh battery) even after 1000 charging cycles. Plus, the company will use a 4-core thicker charging cable for up to 13A current.
The adaptor for the technology is made up of GaN material and AHB circuit infrastructural facilities. There's charging efficiency is 98.5%.
As for the 110W wireless fast charging tech, it can reach a 100% charge in about 16 minutes. This uses a cooler dual-coil design and includes a silent fan under the charging station for better heat dissipation.
This comes after Xiaomi recently showcased its 300W fast charging tech, which was seen fully charging a 4,100mAh battery in less than 5 minutes. However, the technologies by both Xiaomi and Infinix haven't reached smartphones yet and it remains to be seen when this happens for either of the brands to achieve a new fast-charging standard, which is readily available for users to try.
We will let you whenever we get more information on this. Therefore, stay tuned, and do let us know your thoughts on Infinix's 260W FastCharge tech in the comments below.
---