The first of the two unmanned space mission as part of India's human space mission will happen in December 2019, said a top official of Indian space agency.
Speaking to reporters post successful launch of communication satellite GSAT-29 K.Sivan, Chairman, Indian Space Research Organisation (ISRO) said there will be two unmanned missions before the actual human space mission in 2022.
"The first of the two unmanned mission will be in December 2019. Efforts are being taken to get the GSLV-Mk III (Geosynchronous Satellite Launch Vehicle) human rated," Sivan said.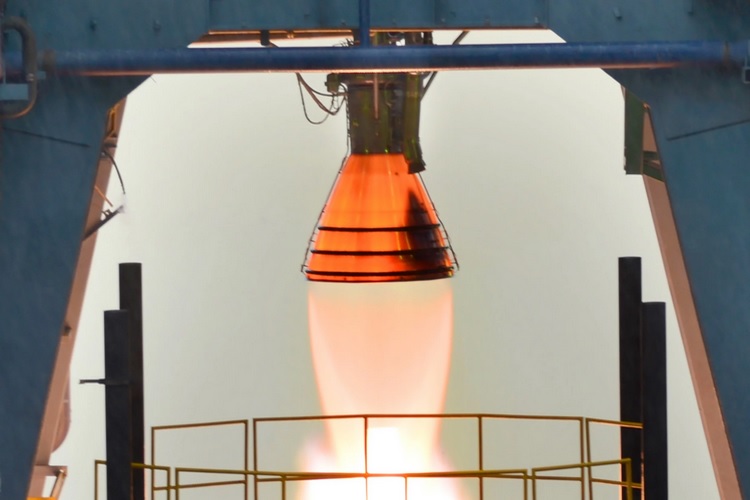 According to P. Kunhikrishnan, Director, UR Rao Satellite Centre (URSC), the Orbiter (equipment that orbits the moon), Lander (which is dropped on to the moon's surface) and Rover (which motors on the moon's surface to conduct experiments) to be carried by Chandrayaan-2 spacecraft are under various stages of development.
He said the moon lander is completing qualification tests. Sivan said the Chandrayaan-2 spacecraft will be transported to the moon by a GSLV-Mk III rocket in January 2019.
The ISRO Chairman said the space agency is working to realise 10 missions before January 2019.
India's heavy-lift rocket Geosynchronous Satellite Launch Vehicle (GSLV-Mk III) put communication satellite GSAT-29 into orbit on Wednesday.
The rocket will carry GSAT-29 weighing 3,423 kg (just over 3.4 tonnes) and sling it into Geo Transfer Orbit (GTO) just over 16 minutes into its flight. The satellite will then be lifted to the final Geo Stationary Orbit (GSO) at a height of 36,000 km from the earth.
With a design life of 10 years, the GSAT-29 satellite carries Ka/Ku-band high-throughput communication transponders intended to meet the communication requirements of users including those in remote areas.
With Inputs from IANS