The Indian Space Research Organisation (ISRO) is working to realise the dream of India's first manned space mission.
As reported by Business Insider, the Indian space agency successfully executed their Crew Escape System as a part of their Indian Human Spaceflight Programme (HSP) on July 5.
The Crew Escape System is an integral safety measure put in place for emergency situations. It pulls the whole astronaut cabin out of the launch vehicle in case something goes wrong during the launch. The aim to is ensure that the crew can get to a safe distance away from any explosions. This particular pad abort test (PAT) was launched from the Satish Dhawan Space Centre on the island of Sriharikota off the coast of Andhra Pradesh.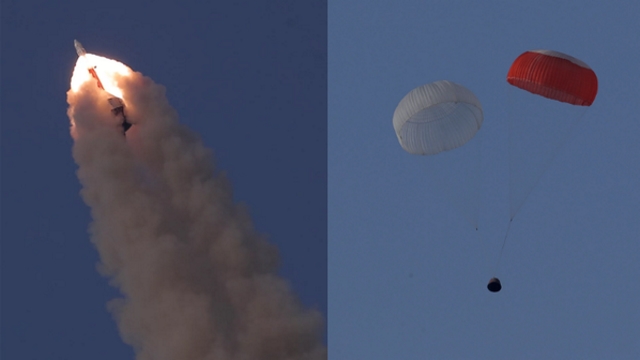 The test lasted for a total of 256 seconds and covered a distance of 2.9kms with an altitude of 2.7kms. A total of 300 sensors were used to record mission performance.
This test was the first in a series that ISRO has planned. These PATs will determine the quality of the system and hence, serve as a benchmark for the feasibility of a human mission. Furthermore, the success of this test signifies that at least one requirement for a manned space mission has been fulfilled.
After the success of the PAT mission, the next step for ISRO will be aborting the capsule at flight mode. The application of aborts in space allows astronauts to turn around and return home if there is an occurrence of a calamity which might result in the failure of the mission.