Huawei's other brand Honor has been very busy in the last few months. The company has launched close to 10 smartphones just this year, including the new Honor 8X, which honestly is a very impressive number.
Though I am a big fan of Honor, and I am glad to see them on a roll in India as it's more choices for consumers. And I've always had my fair share of questions about where the brand is headed.
So today, I sat down with P Sanjeev, Vice President – Sales for Huawei & Honor Consumer Business Group, on the sidelines of the India Mobile Congress 2018 (IMC) to speak about how Honor can tackle Huawei's re-entry into the Indian smartphone market and whether we will see Honor devices other than smartphones next year.
Sanjeev is the guy to talk to for everything from product strategy to the technical aspects, and he's a key figure behind the growth of the brand in India. We spoke about a lot of things. But don't worry, I'll try to keep this one brief.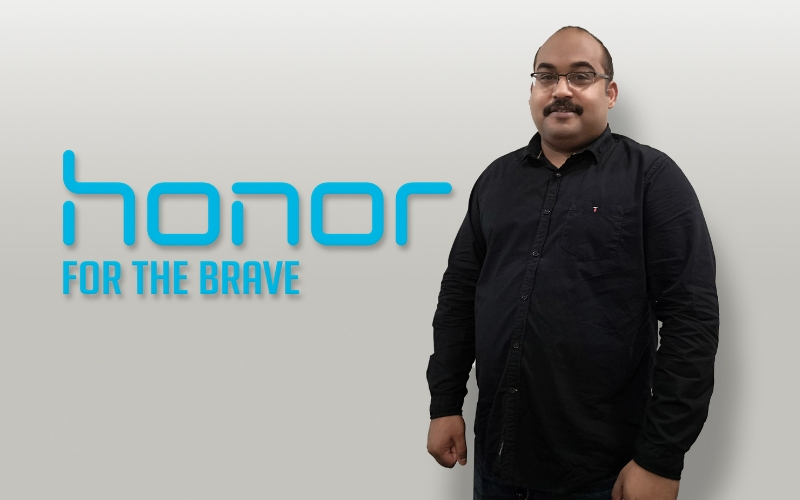 Sanjeev, in case you don't know, is the face of the brand in India, so he had a lot to say when I asked him how the brand has managed to see a gargantuan growth in the country.
Sticking to the Core Principle
According to him, Honor has always been about innovation and trendsetting in the industry. He pointed out how the company brought in dual cameras, fingerprint scanner, AI capabilities on a silicon level, among other innovations to the budget and mid-range segments, before other brands capitalized on the trend.
Sanjeev also highlighted aspects such as the glass-back design that Honor has gone with for the Honor 8X. It's not hard to see that Honor phones have a unique personality, which, in my opinion, is really important for surviving in a crowded market.
"Each time we launch a new phone, we bring something innovative."
And it's not just about how the phone looks, according to Sanjeev. He pointed out the multiple patents Honor has filed to achieve the screen-to-body ratio of the Honor 8X. So, you aren't just going to see the Huawei Mate 20 re-branded to Honor in the near future. Sanjeev also claimed the Honor 8X is currently the bestseller on Amazon India, though that's yet to be independently verified. But the point he was trying to make was about the unique identity.
But Where Does Huawei Fit into This Picture?
But all that's about Honor, and now Huawei is making a big play in the premium segment in India. With phones such as Honor 10 touching the premium mark, the obvious question is how long before each brand strays into another's territory. Sanjeev believes (and he wants us to know) that Honor and Huawei are two separate entities, and it will remain that way for the foreseeable future.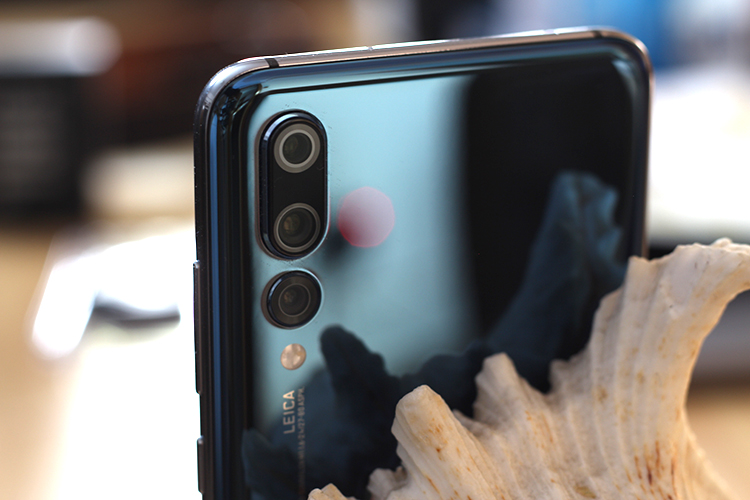 Huawei brings in a wealth of technological strength, whereas Honor shares the resources to package a different product.
Huawei, as a company, isn't shy of showcasing its R&D capabilities to come up with unique products like the P20 Pro and the Mate 20 Pro. They are catered towards professionals, whereas Honor distinguishes itself by offering features that are geared to "attract a millennial's attention."
We may not see Huawei and Honor consolidating in the near future, but they'll continue to show similarities in some way or the other. In fact, Sanjeev gave an example of how Toyota and Lexus co-exist and appeal to entirely different market segments.
The Way Forward
What about the future? Will Honor step into new product categories such as accessories, laptops, and more? Is stock Android an option instead of EMUI? Will Huawei bring its uber-cool laptops to our shores? Honestly, there's no way to tell right now, and Sanjeev isn't about to spill all the beans.
"It's not about our competition, It's about ourselves"
Sanjeev told us there's a positive response about the new product categories like laptops and other accessories, there's no way to tell when (or at what price) they will arrive in the country. According to him, the brand is making an effort to become more consistent when it comes to innovative and upbeat ideas, whereas Huawei…well, Huawei is just looking to disrupt the high-end market the likes of the Mate 20 Pro, which I am really excited for. In many ways, Honor is not in Huawei's shadow and seems to have figured out its identity. It's also and large sticking to it, and there's no reason not to after the incredible success of the brand in India.