Smartphones have become an integral part of our daily life. Wherever we go, we carry our phones with us. Our phones not only have our contacts, but now they store our personal information, memories, our card details, SMS, call conversations, documents and important files. They have become our daily drivers. But what if you accidentally lost your smartphone, or somebody steals it from your pocket. That is a nightmare for you for two reasons. One because you lost your smart phone and second because it has a lot of information that you carry with you. To get those information back in your hands is like fulfilling your wish.
To avoid those circumstances, you should backup your information on your smartphone so that you can restore it later in tough situations. Moreover, another advantage of backing up your data over cloud is that you can sync or access your personal data across different devices and platforms from anywhere around the world.
You can back up your smartphone data by using Google services or using 3rd party apps.
Here are a few apps to backup and restore your data to cloud,
1. Mobile Backup and Restore by Avast
Avast is one of the most popular Mobile and Desktop security software maker, most of us might have used their anti-virus products in PC on in mobiles. This app by Avast allows users to back up their call logs, contacts, SMS conversations, apps, photos , videos and music to cloud. The ability to upload videos, music and apps requires in app purchases. You can secure uploading and restoring using PIN, automatically schedule backups.
Availability: Free on Google Play
2. Easy Backup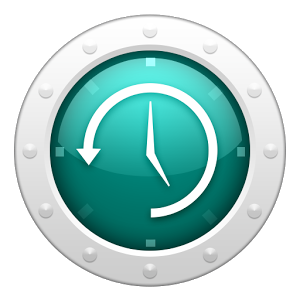 Easy backup gives you option where you want to back up your call log, contacts, SMS, calendar, bookmarks, dictionary and apps. You can back up and restore from SD card, Gmail, Dropbox and Google Drive. You can back up and schedule them to automatically create backup for you, moreover you can even view your backup.
Availability: Free on Google Play
3. Super Backup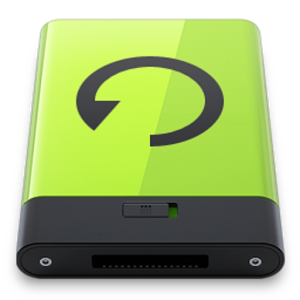 The free version has ads but features all functionality like ability to back up apps, contacts, SMS, call logs, bookmarks and calendar events to SD card or Gmail, schedule backups and restore from the backup files.
Availability: Free on Google Play
4. Mobile Backup and Restore by Trend Micro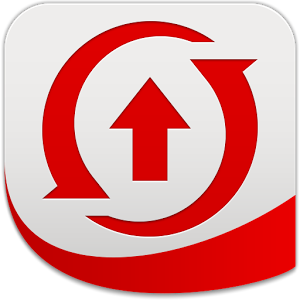 Another renowned anti-virus and security software maker Trend Micro has come up with this mobile backup app for smartphones that features ability to back up everything with quick tap, you can back up call history, SMS, contacts, calendar, photos, music and videos on cloud. The free version has 50 mb online storage with option to upgrade to 5GB storage with small fee.
Availability: Free on Google Play
5. G Cloud Backup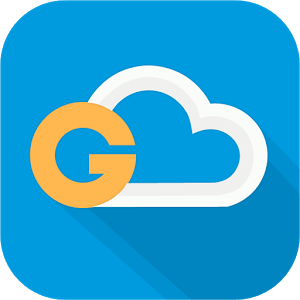 The app allows you to back up your call logs, SMS, contacts, settings, documents, music, photos and videos to g cloud, the free space is up to 10 GB, you can also secure your data using pass code. You  can also backup data to external SD cards. The data transfer is secured by SSL and storing by 256-AES. The app backs up everything on Amazon cloud. You can even schedule automatic backups.
Availability: Free on Google Play
Another way to back up everything on your Android Smartphone is by using Google Services or Google accounts.
SEE ALSO: 10 Best Antitheft and Antivirus Android Apps
Here is how to back up everything using Google accounts on your smartphone,
1. Backup WiFi password, bookmarks,settings and App data
This can be done by going to the Settings->backup and reset-> check back up my data  and Automatic restore. If you don't have an account set up for backup, it will ask you to add an  account.
2. Backup Contacts
You can back up your contacts on to the storage card, Google drive, or even mail to someone using email account. For that you have to open the dialer app-> settings ->import/export->select export to storage option or share visible contacts . The same way you can restore the contacts.
3. Import SMS using Hangouts
The new version of the Hangouts app allows you to import your existing SMS from the SD card. Although for backing up you will have to use 3rd party app like SMS Backup +. To import the SMS, you will have to launch hangouts-> settings->SMS->Import SMS.
4. Backup documents using Google Drive
Just open the app, select the files you want to upload and you are done, it will upload all you selected files on to cloud. Google offers 25 GB of free storage.
5. Backup photos and videos using Photos app
Just open the photos app, hit the settings option-> automatic backup-> turn it ON. You can also customize the backup plan with different options to save battery and data cost.
6. Backup Events and reminders using Calendar app
Calendar app automatically syncs all the events, reminders and birthday across different Google devices. You can deselect options which you don't wish to sync by opening the Calendar app -> settings-> select Account-> uncheck the options.
7. Backup notes using Google Keep
You can back up all your notes from different apps with this single app. Just open the app, hit the settings option->select sync option ->auto sync app data.  You can get access to all you notes from anywhere around the world by visiting keep.google.com from browser.
SEE ALSO:
5 Tips to Save Battery on Android Smartphones
Top 10 Photo Editing Apps for Android Smartphones
Image Courtesy: Google Play, Flickr
---
Load More