Admit it, most of us don't have the money to purchase all the games in this world. A decade ago, we usually used to borrow the game discs from our friends, instead of actually buying the game. Fast forward a decade, optical drives are almost dead. With the advances in High Speed Internet over the recent years, people now prefer buying digital games through digital distribution platforms like Steam, Origin, Uplay and many others right from the comfort of their home. Now, how are you going to share your games with your friends? Well, Steam has a solution for you and that's exactly what we're going to look at today. So, without further ado, let's see how you can share Steam games with your friends and family:
Setting Up Steam Family Sharing
Family Sharing is a feature by Steam, that allows your friends and family members to play your Steam games while earning their own Steam achievements and saving their own game progress to the Steam cloud. Once you authorize their accounts on a particular computer from your Steam account, they will be able to access your game library on that computer. So, let's go through this process, by simply following the steps below:
Log in to your Steam account on the desktop client, which you can download from here. The Steam desktop client is available for Windows, macOS and Linux.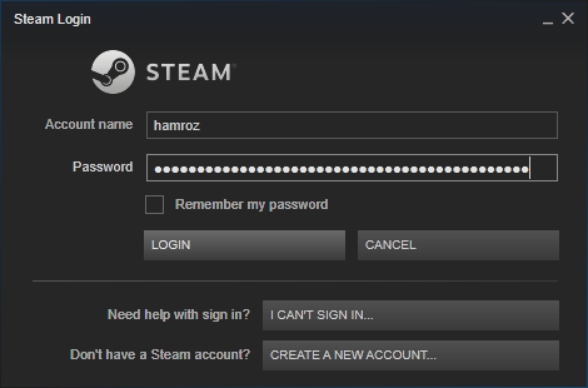 Once you've logged in, click on "Steam" and head to "Settings" from the top-left of the window.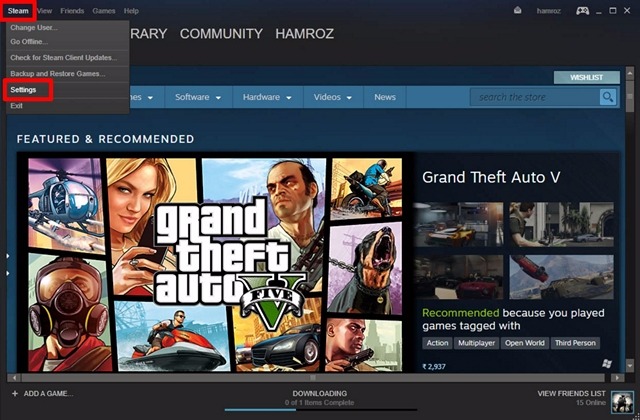 Now, before you enable family sharing, you need to check if Steam Guard is enabled on your account. To do this, go to Settings->Accounts->Manage Steam Guard Account Security.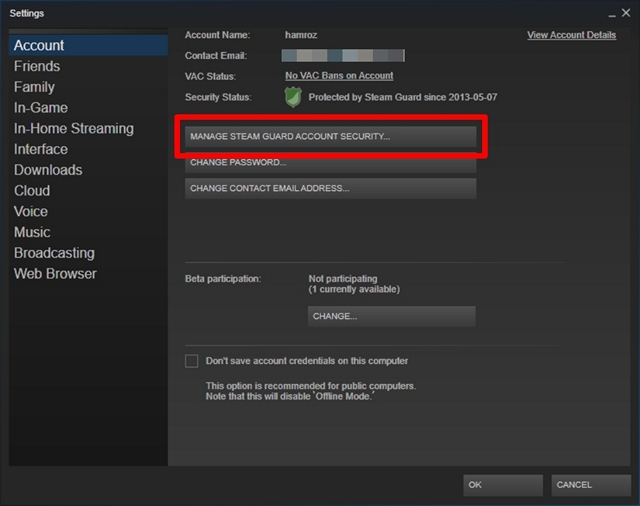 You can choose to receive Steam Guard codes either by e-mail or from the Steam app on your smartphone. You can do this as per your preference, but turning Steam Guard off is strictly not recommended.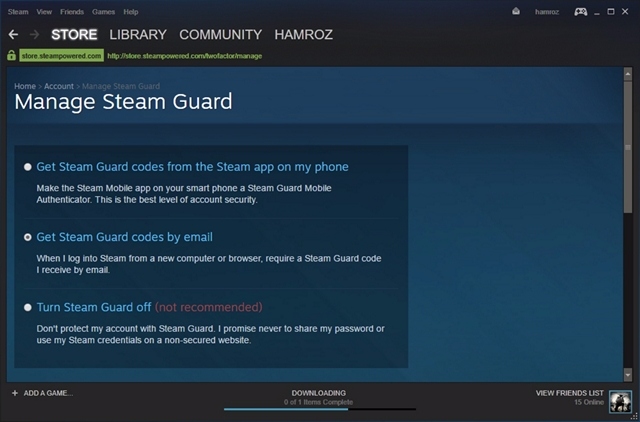 Once this is done, you can go to Steam->Settings again and click on "Family" to check out the Family Sharing settings. Here, tick the option that says "Authorize Library Sharing on this computer". The eligible accounts that can access your game library will be listed below, for which you can enable/disable the Family Sharing feature separately by checking or unchecking the box by their username.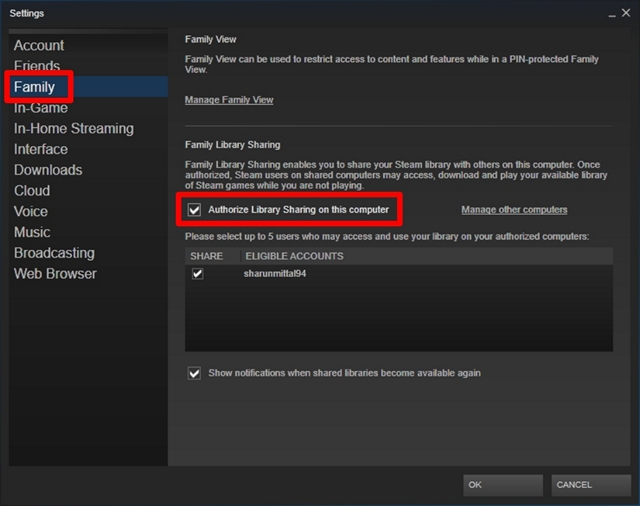 Note: In order to make the eligible accounts appear on the window, the accounts need to be logged in atleast once from the same computer that you're using to enable family sharing. If you didn't do that, the accounts simply won't show up. 
Well, that was easy, right? If you want to repeat the procedure on another computer, simply follow the same steps all over again.
Sharing Steam Games via Steam Family Sharing
Once you've enabled and authorized access to your game library for a particular Steam account, the particular user has to simply log on to Steam with their username and password to access your shared library. The shared games will show up in the "Library" page alongside the user's own games.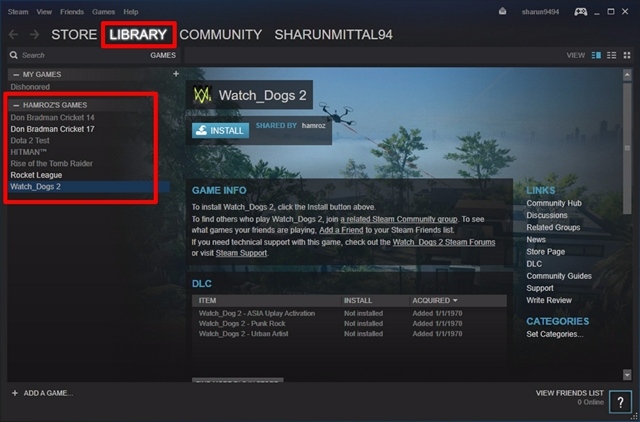 Limitations of Steam Family Sharing
Now that you've set up and started playing your friend's games without paying any money, let's take a look at some of the limitations that this feature has:
You can only authorize family sharing for up to 5 Steam accounts on up to 10 devices at a given time.
You cannot share a specific game from your library. You can just either share your whole library or don't share anything at all.
Some of the Steam games may be unavailable for family sharing, due to technical reasons. So, all the Steam games do not support family sharing.
If you've shared your library with multiple users, only one of them can access it and play the games at any given time.
If you want to play one of the games from your shared library and someone else is playing games using your library, you will get access to all your games immediately. However, the other person will be given a few minutes to either purchase the game or quit playing.
Your Family Library Sharing privileges may be revoked and your account may also be VAC banned (Valve Anti-Cheat) if your library is used by others to conduct cheating or fraud. Additionally, VAC-banned games cannot be shared.
Region restrictions will remain in place when lending or borrowing content.
          SEE ALSO: 15 Best Free Steam Games You Should Definitely Play
Share Steam Games With Ease
Well, even with all the limitations in place, you're still able to share your game library with your friends and family members, so that they can play the games without even having to actually pay for it. This is something that other digital distribution services should also consider. So, are you ready to try out Steam's Family Sharing feature right away? If so, let us know how the process went by shooting your opinions in the comment section down below.
---
Load More