GoPro Hero 4 is rather cool, and a lot of fun to use. Combine that with its small, easy to manage size, and you immediately have the perfect candidate to use for all your adventure footage, be it from drones, or your bike. The camera also comes with WiFi built right in, so it's easy to share videos and photos from the camera, to your devices. But did you know that the same WiFi feature in your GoPro Hero 4 can allow you to live stream directly from the camera? You can easily live stream all your adventurous bike rides, and drone flights directly from your camera.
To do this, you will need the GoPro app, and Periscope app on your phone, and perform a little bit of set up to pair your GoPro with your phone, and then you're all set to stream live from your camera. So what are you waiting for? Let's get cracking, shall we?
Pairing the GoPro to Your Phone
To pair a GoPro camera to your phone, you will need to install the official GoPro app from the Play Store, or the App Store. Once you are done, you need to follow the steps outlined below to connect your GoPro to the phone.
1. Launch the GoPro app on your phone, and tap on "Connect your Camera".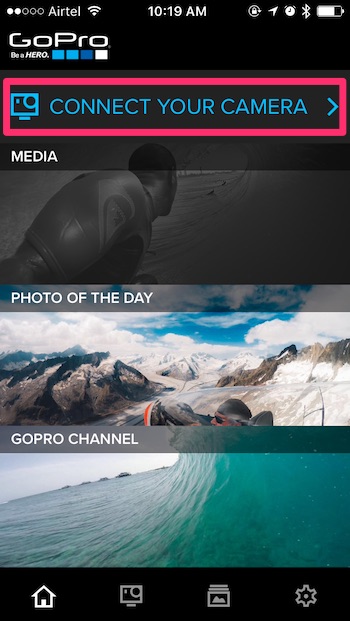 2. Select your camera from the list of GoPro cameras on the app.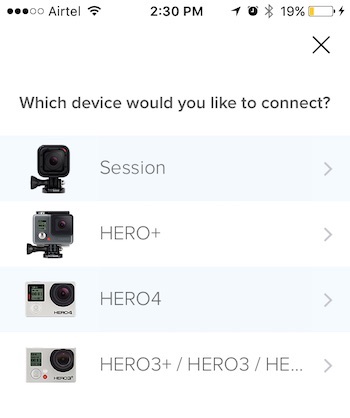 3. Follow the prompts on the screen to pair your GoPro with the phone app, and then connect your phone to the camera's WiFi. This will allow you to control your GoPro from the phone, and use it as a remote viewfinder, and more.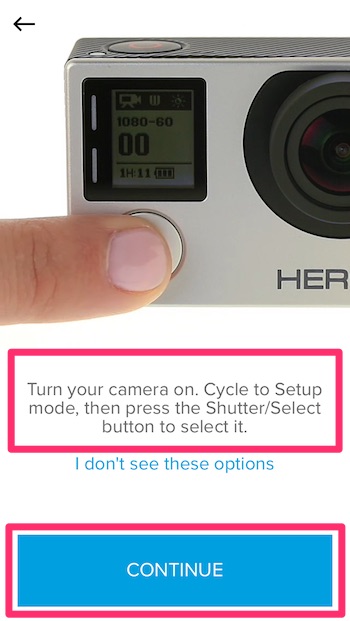 Live Streaming with Periscope
Periscope is an app from Twitter, that allows users to live stream from their phone camera. What a lot of people don't know is that it also allows live streaming from a paired camera, and it is this feature that we will be using to live stream from the GoPro Hero Once you have paired your GoPro with your phone, starting a live stream on Periscope is a breeze.
All you have to do, is launch Periscope (with your phone connected to the GoPro), and start a new broadcast by tapping on the new broadcast icon. (Android, iPhone)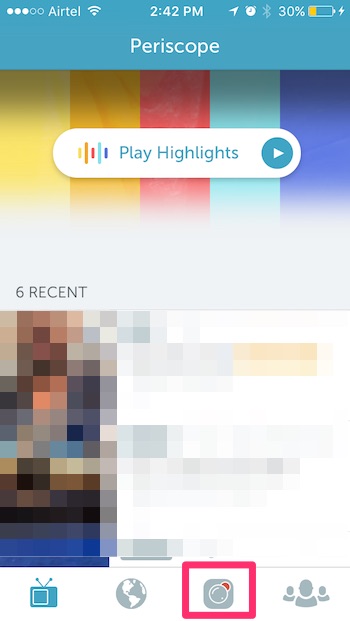 The app automatically takes the feed from your GoPro. You can enter a name for the broadcast, if you want, and then just tap on "Start Broadcast".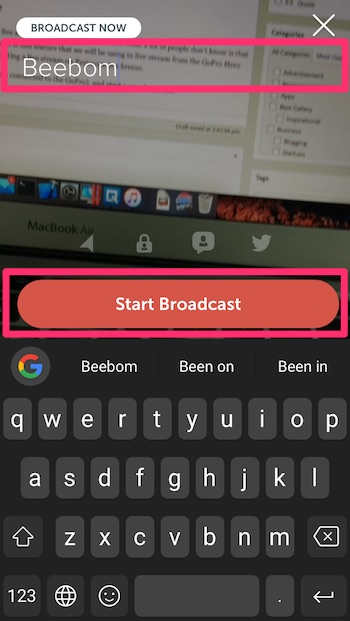 That's it, you are now streaming live from your GoPro camera. You can use this method to live stream all your adventures directly to Periscope. Isn't that awesome? Obviously, the quality and any lag will depend on the network connection that you are using, and it is definitely not recommended to use a cellular data pack for live streaming, as it would just chew through all of your data.
You can also check out our video on how you can livestream on Facebook and Twitter using GoPro:
SEE ALSO: How to Live Stream on Facebook from a GoPro Camera
GoPro and Periscope: Live Streaming Bliss
GoPro in itself is an awesome camera, and with live streaming through a phone, it becomes even better. You can now easily share videos of things you couldn't before. Going for some mountain biking? Your GoPro can now live stream your entire experience to your audience. Even exploring a new city as a traveller becomes more fun when you're sharing the experience live with people from all over the world; and all it takes is a GoPro camera.
Well, now that you know how to live stream using your GoPro and a smartphone, go ahead and share all your incredible experiences, and adventurous undertakings live with the whole world, and engage in conversations with people. Drop us a line in the comments section, we would love to hear about your experiences with live streaming using a GoPro, and would also try and help with any problems you might be facing with the same.