Shazam and Apple Music are deeply integrated to offer a more personalized music listening experience. Whenever you identify a song, the music discovery app offers an Apple Music link so that you can stream the song right away. While this seamless play sounds great for Apple Music users, it is of no-good for Spotify users. But bother not, there is a way you can link Shazam to Spotify instead of Apple Music on your iPhone. If that's what you are looking for, let me help you connect Shazam to your Spotify account with ease.
How to Connect Shazam to Spotify on iPhone
To get started, make sure you have installed both Shazam and Spotify on your device. The Apple-owned music discovery app is available for free. It supports iPhone, iPad, and iPod touch running iOS 12 or later. So, make sure to check off these basic requirements before trying out the quick steps.
Launch the Spotify app on your iOS device.
 2. Now, swipe up the card (partially visible) with a tiny handle from the bottom.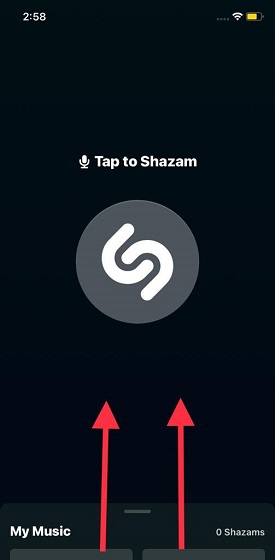 3. Next, tap on the tiny settings icon at the top left corner of the screen.
4. Next up, tap on Connect located right next to Spotify.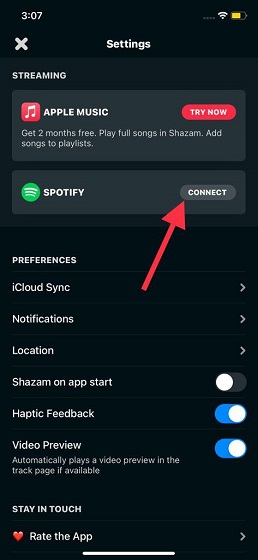 5. If you have subscribed to Apple Music, you will get a prompt saying, "Disconnecting from Apple Music? Connecting to Spotify will automatically disconnect you from Apple Music." Simply, tap on Connect to Spotify to proceed.
If you aren't using Apple Music, you will get a simple popup saying, "Shazam wants to open Spotify". Tap on Open to continue.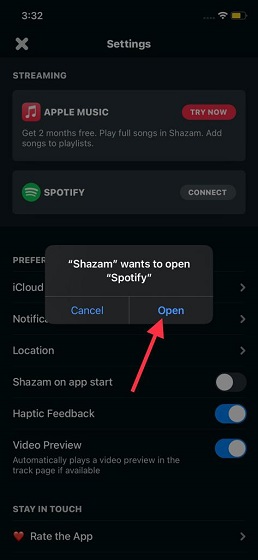 6. Next up, the Spotify app will open and you will be taken to the authorization page. Scroll down to the bottom and tap on Agree.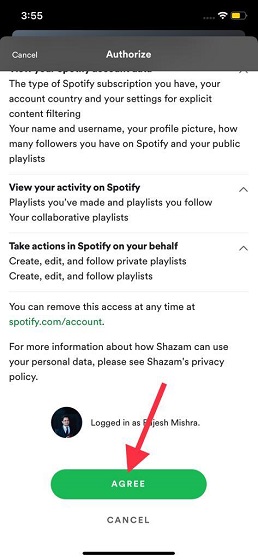 7. Up next, you will be redirected back to Shazam. Now, you can see that Shazam has successfully connected to Spotify.
Just in case you think that the steps are over, let me tell you that there is an additional option that you can use to sync Shazam to Spotify. If you are willing to have a seamless music experience, I would recommend you to turn on the toggle right next to Sync Shazams to Spotify. 
Going forward, the music discovery app will show a Spotify link whenever you use it to identify a song. Simply tap on that link to start streaming the song via your favorite music app. 
Connect Shazam to Your Spotify Account With Ease
That's all there is to it! While there is no dearth of music-streaming apps, Spotify and Apple Music remain the two most-loved apps. Though I have always found Apple's offering pretty good, Spotify remains my top pick. Whether it's the intuitive user-interface or the spot-on recommendations, the Swedish-based music app stands out on most fronts. What do you have to say about the rivalry between these two major music-streaming apps?