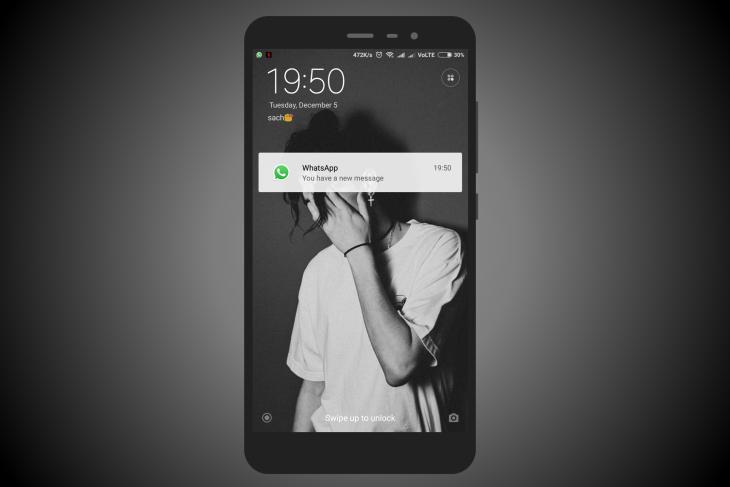 Xiaomi has recently been very busy, pushing out the biggest update of their Android skin, MIUI 9, to all the supported devices. While there are a ton of great new features introduced in MIUI 9, there are some under-the-hood tweaks as well. We've previously covered how MIUI brings new enhancements to the notification shade. Another great tweak introduced with MIUI 9 is the ability to hide the notification content on your lock screen.
To enable the feature, simply head over to Settings -> App lock, and then enable the toggle next to the app whose notification you would like to censor.
Now, tap on the gear icon in the top-right corner. From here, tap on "Hide content" and enable the toggle next to the app you just selected.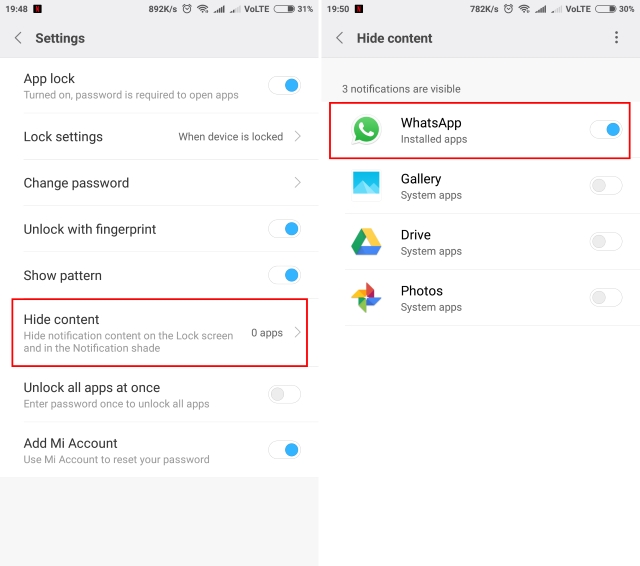 And that's it. The sensitive content from your notifications will now be hidden. I tried the method on my Redmi Note 3 running MIUI 9 Global Beta using WhatsApp, and you can see the difference in the notification below: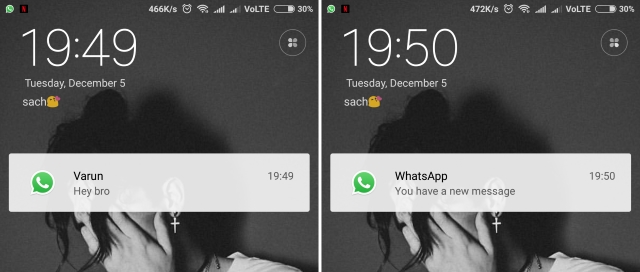 It is worth noting that the same feature has been present on MIUI 8 as well as stock Android since the days of Android Lollipop (5.0). But the major difference with MIUI 9 is that you now have the ability to select which apps' notification content will be hidden, as opposed to hiding the content from notifications of all the apps. While this might not be a very major feature, it is indeed a nice feature to have. Do let us know if you find any more simple tips for MIUI devices in the comments down below.