The Minecraft 1.19 update is here, and the community is excited about it. It brings the Warden, cute Allays, and more exciting features to the game. But unfortunately, the list of features doesn't include fireflies. Developers have canceled the fireflies mob for the Minecraft 1.19 Wild update, and there is no confirmation if we will ever see them again. Fortunately, all hope is not lost yet. We are here to cover how to add fireflies in Minecraft to bring these rejected mobs back to the game. And our method also has some added benefits. So, let's not beat around the bush and figure out how to get Fireflies in Minecraft right now!
Add Fireflies to Minecraft Easily (June 2022)
We are going to use mods to add fireflies to Minecraft, but they will only be visible to you. So, if you want something official and visible to other players, using the best Minecraft skins is a better option.
Why Were Fireflies Removed in Minecraft 1.19?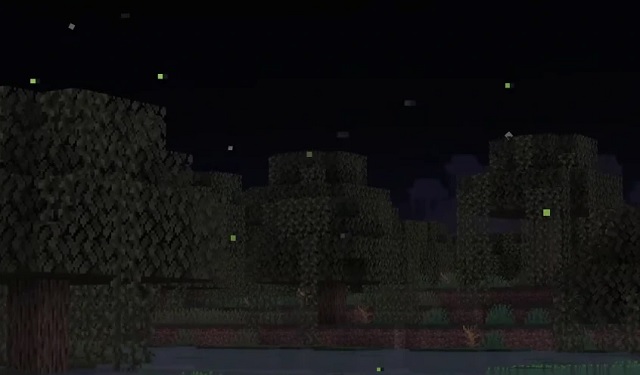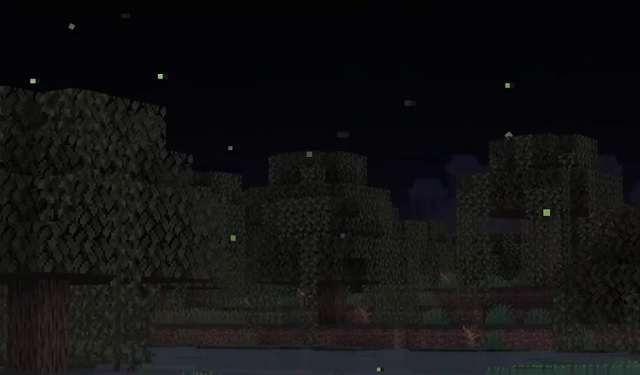 The developers had initially planned to add fireflies as part of the new mobs for the Minecraft 1.19 update. But they got canceled when the community pointed out that some species of fireflies can be poisonous to the frogs who were supposed to eat them to produce the froglight. Use our linked guide to find out if and when will Fireflies officially come to Minecraft.
How to Get Fireflies in Minecraft Bedrock
Even though the Bedrock edition of Minecraft has some major modding restrictions, some add-ons still allow you to add certain features to the game. One of them is the "Forgotten Fireflies Add-on," which was released in 2022 and adds firefly swarms to the game. The mob looks exactly like the teased fireflies.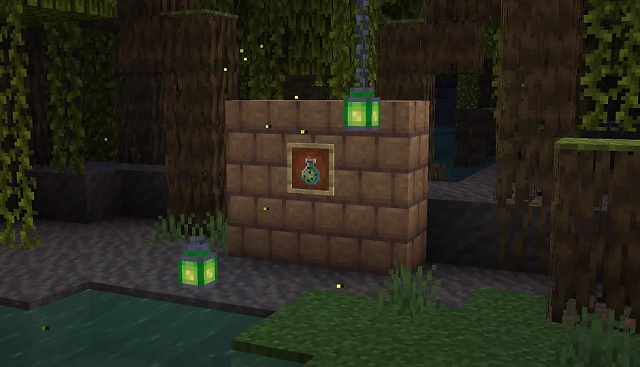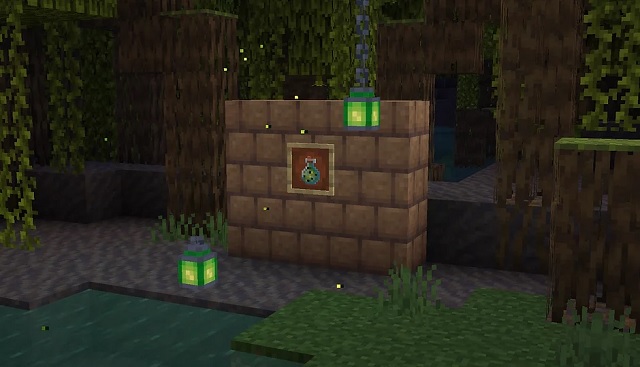 They naturally spawn in forest and swamp biomes and are only visible during the nighttime. You can even catch it in glass bottles, but to do so, you have to interact with the center of the swarm instead of an individual firefly. Then, you can use that bottle to craft a firefly lantern in the game.
Install Minecraft Bedrock Firefly Add-On
Follow the steps below to get fireflies in your Minecraft world on the Bedrock edition:
1. This add-on only works on iOS, Android, and Windows devices. So make sure to download it directly on your device from MCpedl. You might have to tackle some ads to reach the download page.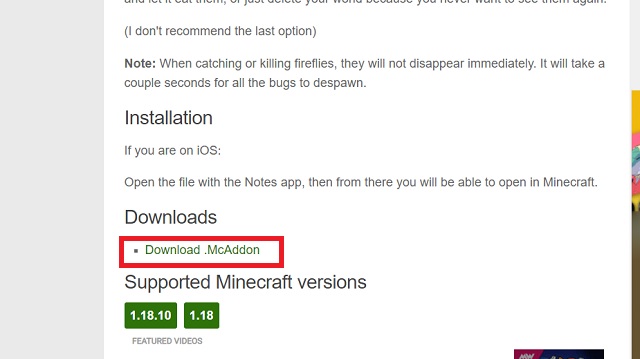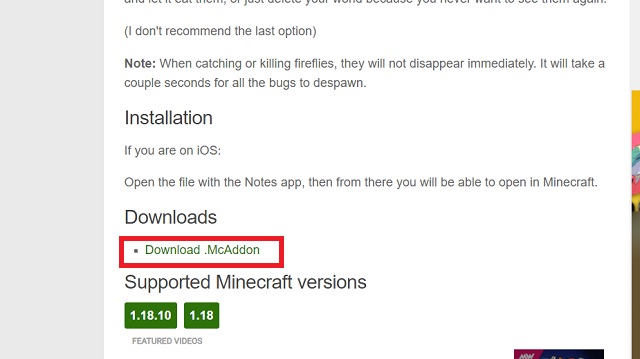 2. Downloading the add-on will give you a file with the ".mcaddon" extension. To install it, you have to open it with Minecraft. On your Windows PC, you can double-click the file to do so. Meanwhile, you can use your file explorer on Android, and using the notes app on iOS to share it with Minecraft works the best.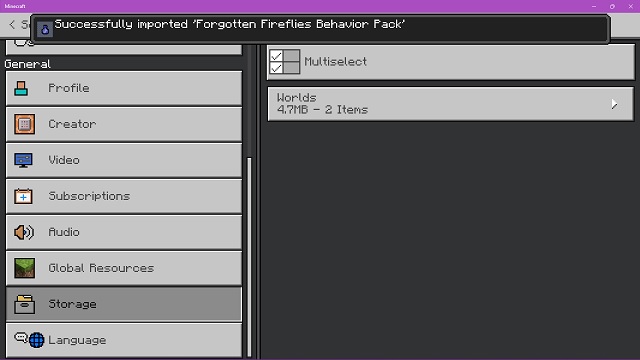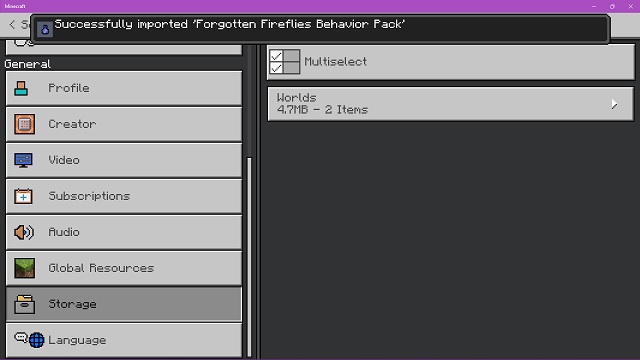 3. Then, to activate the fireflies, you have to create a new world in Minecraft. You can find the "Create New" option in the main section of your game.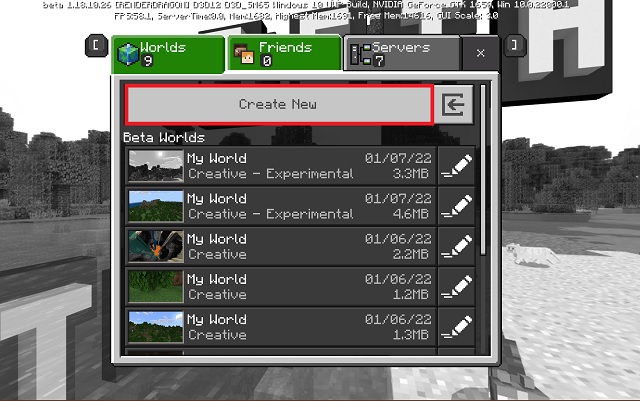 4. While making a new world, make sure to activate the add-on in both behavior packs and texture packs area. They are located in the add-ons section under the multiplayer option.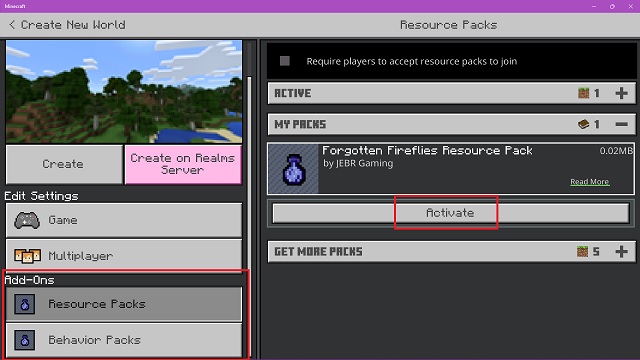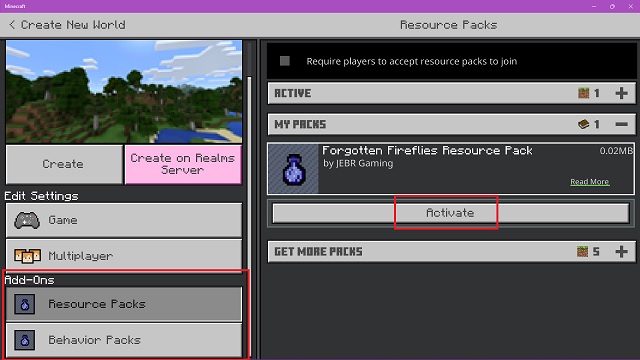 5. Finally, make sure to turn on the "Vanilla Experiments" toggle in the game settings. Then, create the world. You can also set the game mode to creative to easily add and experience the fireflies.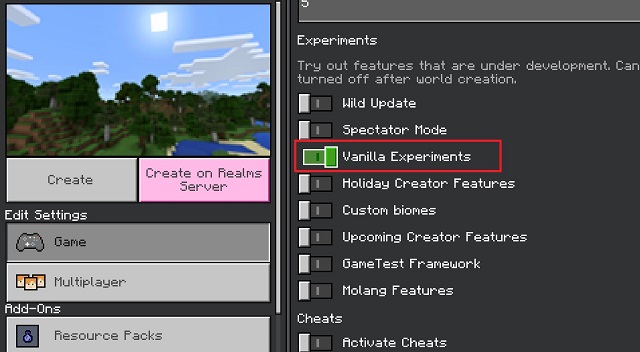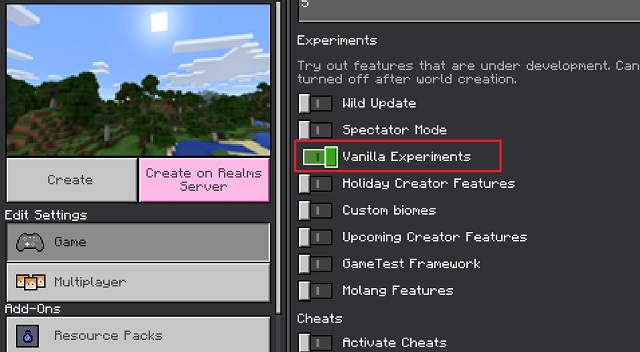 6. When the world loads, go to the jungle or swamp biome to find the fireflies at night. Or, if you are in creative mode, you can use your inventory to get a bottle full of them.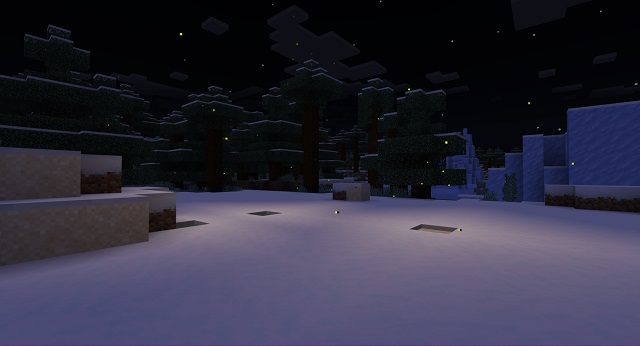 How to Get Fireflies in Minecraft Java
There are dozens of mods to add fireflies in Minecraft Java. We have selected the "Illuminations" mod for this guide as it has a variety of unique mechanics. You not only get fireflies but also have fireflies like tiny particle creatures for various biomes. Each biome and even each dimension has its own solution for the low-light area.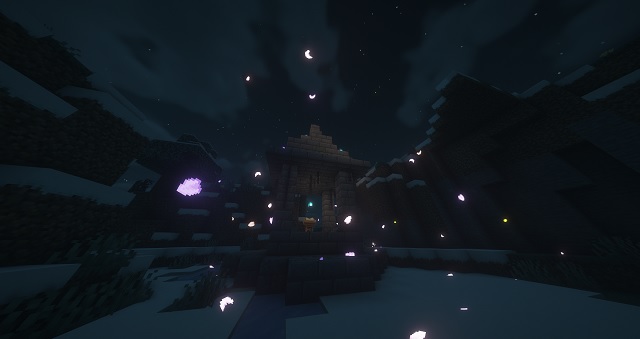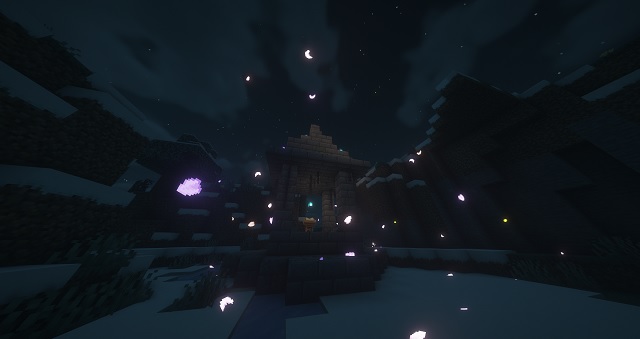 Then, as if that wasn't enough, this mod also adds a new aura mob in that game that follows you around. This is a glowing mob, so you can let go of your torches forever. But if you don't want something to follow you around, the mob also allows you to wear glowing items for a similar effect.
Install Fireflies (Illuminations) in Minecraft Java
Follow these steps to add Fireflies to Minecraft Java on Windows, Linux, and macOS:
1. First, you have to install Forge in Minecraft to run mods. You can use our linked guide to do the same.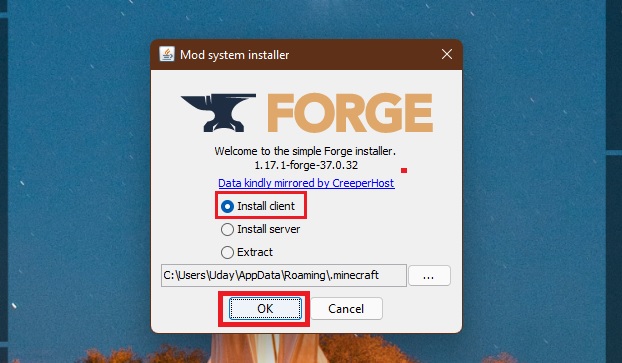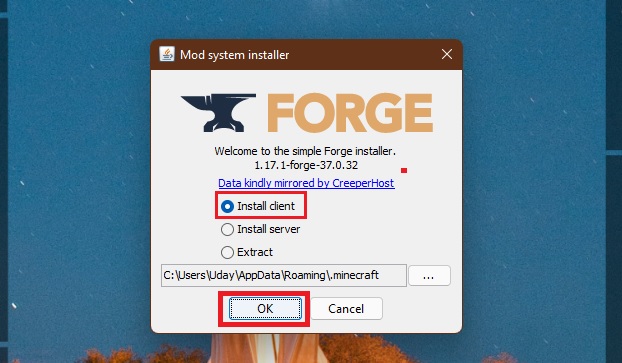 2. Then, download the "Illuminations" mod from Forge. The downloaded file would be a ".jar" file. If prompted by your browser, make sure to click on the "Keep" option to save the file. We have tested it on our end, and it doesn't contain any malware.


3. Then, copy and paste the downloaded jar files in the "mods" folder within your Minecraft directory. In Windows, it is usually present in the following location – %AppData%.minecraft\mods.
Alternatively, you can skip these steps by using the CurseForge app (Free) to install it in a streamlined way.
4. Finally, launch Minecraft with Forge from your launcher and open your existing world or create a new world.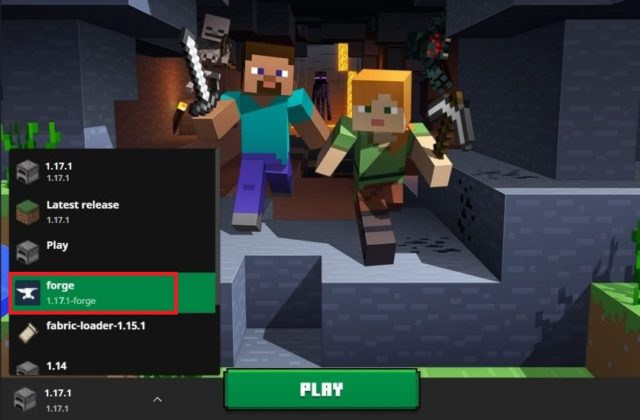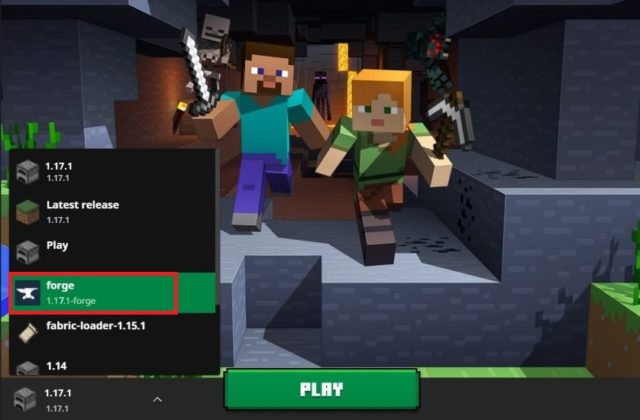 5. Finally, you have to wait for the night for the fireflies to spawn. Alternatively, you can use your creative inventory to spawn them directly.
Enhance Minecraft World Aesthetics with Fireflies
Sad days are over now. You can now add fireflies to Minecraft, and with that, you no longer need to wait for the Minecraft 1.20 update to meet them. But if these tiny glowing mobs are not enough to satisfy you, the best Minecraft mods can add more mobs to the game. You can even use the best Minecraft modpacks to install plenty of these mobs at once. As for the firefly fans, you can't fully enjoy these new glowing mobs without the best lighting in the game. So, do get the best Minecraft shaders to truly appreciate the fireflies in Minecraft. Having said that, what other mob do you want to see in the game? Tell us in the comments below!
---
Load More