In 2021, Sony made a minority investment in Discord and announced its partnership with the messaging giant to bring the Discord and PlayStation experiences closer together. As part of this effort, Discord started rolling out an option to connect your PlayStation Network (PSN) account to Discord for a rich presence in early 2022. However, to make things even better Discord is now officially available on PS5 for everyone to use. In this article, we have explained how you can get Discord on your PS5 and PS4. You will be able to see it happening right from your Discord profile on PC and mobile. So power up your consoles, get the discord app ready, and let's do this.
Use Discord on PS5 and PS4 (2023)
We won't run in circles in this article, but instead, tell you right off the bat that there is no native Discord app available for the PS4 and PS5 consoles. You cannot install Discord on your console just yet. But through Sony and Discord's partnership, we now have official Discord integration for PS5. PS4 users still have to go through some tedious workarounds to get the voice chat working on their console. There's also a way to read your Discord messages on your PlayStation console (through a workaround). As always, use the table to sort through all the sections.
Connect Your PlayStation Account to Discord
Through the Discord App on PC
Before you can talk with friends while playing games on your PS5, you need to connect your PlayStation Network to your Discord account. This will highlight your PS5/Ps4 game status for others to see in the chat app and enable voice calls. Follow the steps below:
1. Open Discord and click on the Settings gear icon at the bottom-left corner of the screen to open the app's Settings page.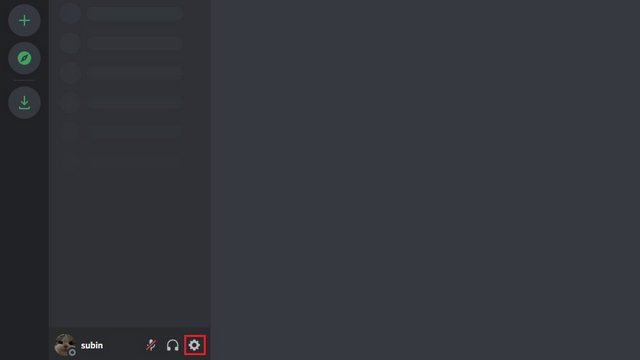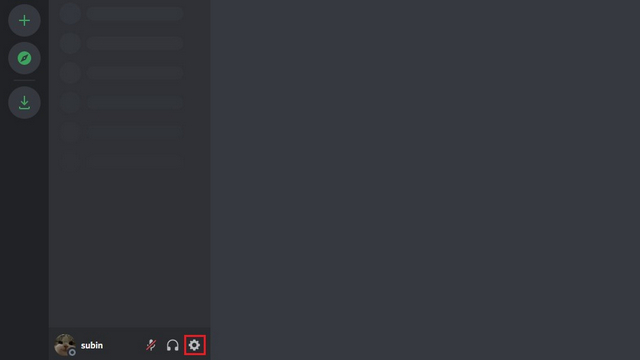 2. From the left sidebar on the Settings page, click on "Connections" to view the list of all available Discord integrations.
3. Up next, click on PlayStation Network's logo under the "Add accounts to your profile" section to link your Sony account with Discord.
4. From the sign-in page that appears, log in with your PlayStation account's credentials and click "Sign In".
5. Once done on the browser, authorize the Discord connection on the PC app by clicking on "Authorise and Continue."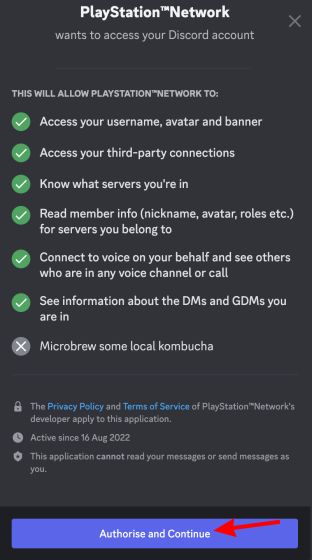 5. You will now see your PS account details on Discord's Connections page. Here, you can choose to display your PSN account on your profile and display your game activity as your Discord status.
6. After connecting your PlayStation account to Discord, here's what your friends will see when you are playing one of the best PlayStation 5 (PS5) games.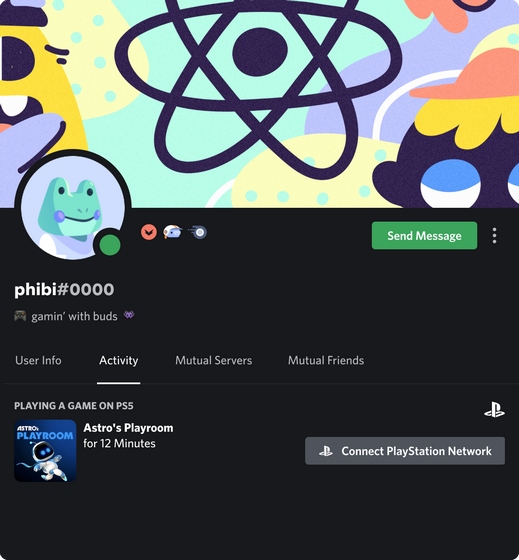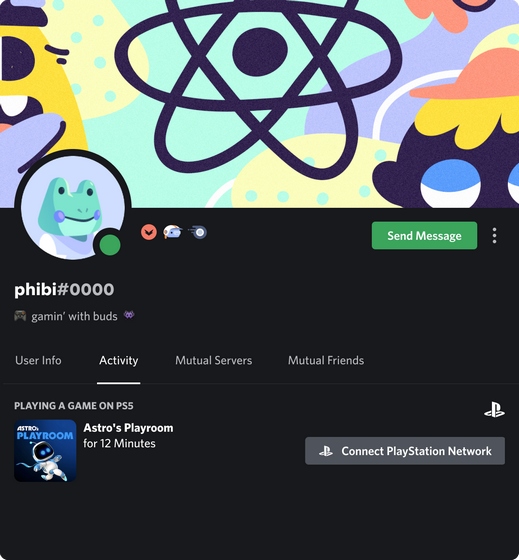 Through PlayStation 5
1. Make your way to Linked Services on PS5 by going through Settings -> Users and Accounts -> Linked Services.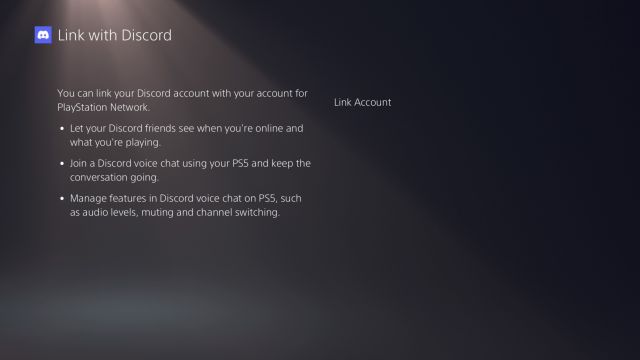 2. Once done with the login process of entering your credentials, you will be met with a screen asking you to either scan a QR code or use the PS5 browser to do so.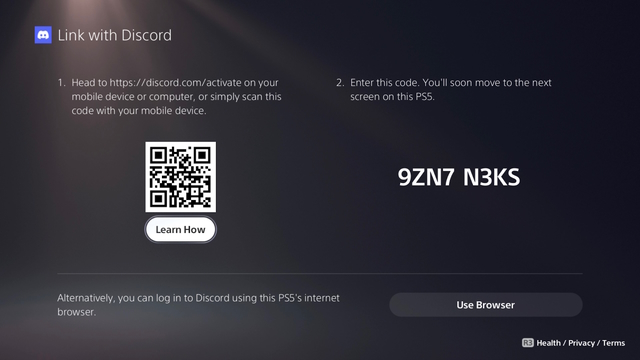 3. Scan the QR code shown in the image that appears on your PS5, or you can go to www.discord.com/activate and enter the code you see. And that's it! Your Discord and PSN accounts are now linked, and the voice chat is ready to use on PS5.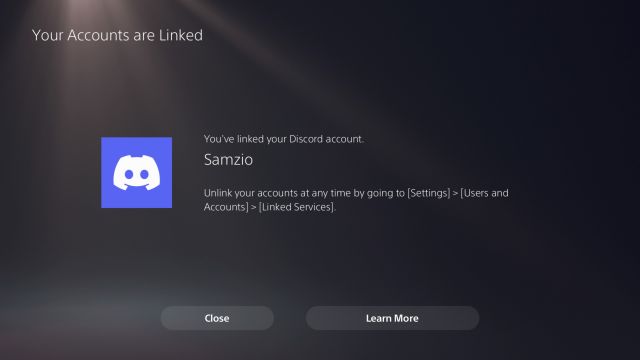 How to Use Discord on PS5 (Easiest Method)
Now that all the steps are done, it's time to use Discord voice on your console. You can use your desktop or even mobile device to join the call on your PS5. Follow the steps below to do so:
1. Go on to Discord on your phone or PC and join a voice call, either personal or on a server.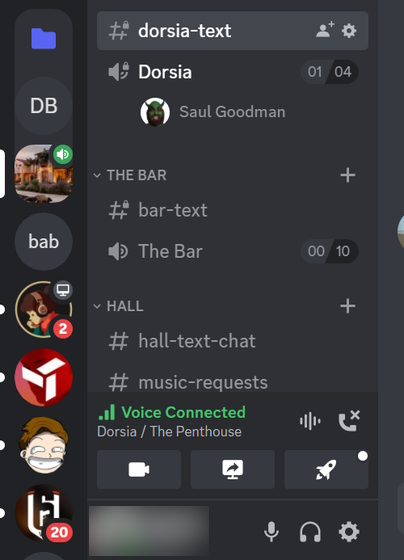 2. If you are on your PC, you will see an icon that looks like a controller along with a smartphone at the bottom left. Tap it and then choose "Transfer to PlayStation" from the pop-up that appears.
3. You will now see a dialog box asking you to confirm the connection. Make sure you've selected your PS5 and click on "Transfer Voice."
4. If you are on your mobile, swipe up to access the voice controls. Here, you will see a new button titled "Join on PlayStation."
4. Doing so will automatically transfer your voice chat to the PS5, and you will be able to speak with your friends while playing games on your console.
Discord will now use the DualSense controller's microphone for voice calls. You can even quickly mute it using the button on the controller. There are some controls available, including the ability to adjust your friend's volume and see the voice channel you're currently in.
Discord Voice Chat on PS5: First Impressions
While Playstation gamers have been using party chat on their consoles for the longest time, an official Discord integration is breath of fresh air. As a chronic Discord user, I immediately set the connection up and tried out Discord voice chat on PS5. So far, the experience has been amazing with no downsides. The best thing is that I encountered no connection lag or drops when testing Discord voice chat on PS5. The PS5 maintained a steady voice network without issues.
There are also a good amount of controls available. As mentioned, you can quickly adjust the volume of other people, mute everyone in the channel and yourself. As expected, Discord voice chat also works in single and multiplayer games. You can bring up the overlay using the PS5 navigation bar. A handy control I liked is that you can selectively adjust the audio balance for your game and voice chat. So if your friends are getting annoying, you can tone them down easily.
Read Discord Messages on Your PS4 and PS5
While you don't have a native Discord client on PlayStation 4 and 5, there is a workaround that lets you access Discord in read-only mode on your console. When we tested this method, we were not able to send messages or join voice chats. However, if you are looking for a way to check your Discord messages on PS4 and PS5, follow the steps below:
1. Launch PlayStation Party and open a chat window with your friend.
2. In the chatbox, type "www.discord.com" and send the message to a friend on your PS5. You don't need to send a message to your friend on PS4 as it comes with an in-built browser. You can directly open Discord Web in the browser on your PS4 console.
3. You should now select the link and wait for PlayStation to open the link in a pop-up browser window.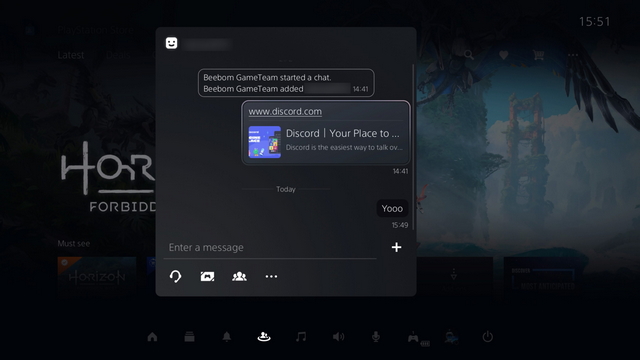 4. You can then sign in to your Discord account with your credentials and click "Open Discord in your browser" to open the chat app on your PlayStation.
5. And that's it! You can now read Discord messages right on your PlayStation 4 or PlayStation 5. While this method is not as convenient as a native client, it helps you quickly go through messages from your Discord gaming buddies.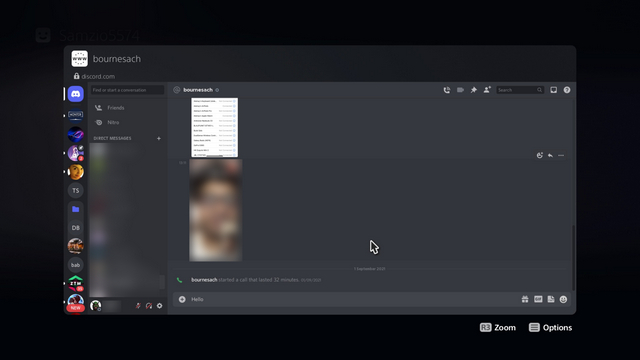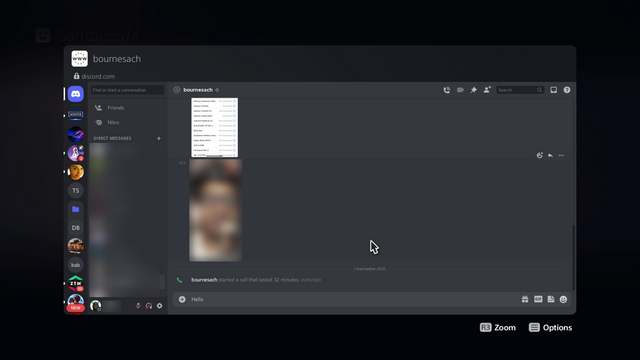 Workaround to Get Discord on PS4
Getting Discord audio on your PS4/PS5 can sure be tricky. However, to make things easier, Discord has now released native voice chat for PS5 beta testers that we will highlight below. For those inclined to try other ways, we stumbled upon two workarounds. If you are adamant about using Discord on your PlayStation console and can go to any lengths for it, then these two methods should work for you. We will not go into too many details about these methods as they are cumbersome and utterly tedious. Instead, we suggest waiting for the native Discord app to start rolling out on PS4 and PS5, which should happen really soon in the next 4-5 months.
As for the workarounds, let me give you a brief on how to forcefully run Discord to talk with friends on your Playstation console:
1. One of the most popular ways to use Discord, especially to join voice channels, while listening to game audio on your PS4/ PS5 requires you to buy an Astro MixAmp Pro TR ($129.99 on Amazon). You will also need a compatible pair of headphones that you can connect over USB, along with a PC with Discord installed on it.
Once you have all these things, you need to create a cross-platform connection between your PS5 and PC. This way, you can talk to your friends while playing your favorite game on your PlayStation console. Check out this YouTube video for detailed instructions.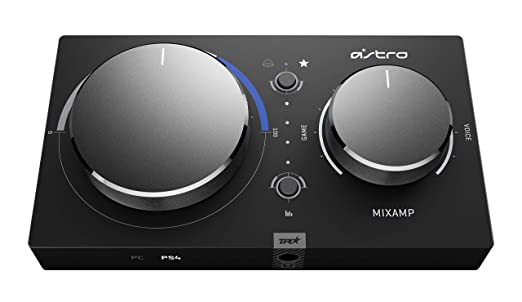 2. The other workaround doesn't cost as much money but is still cumbersome. Here, you need to use PS Remote Play to access your games on your Android or iOS smartphone. As explained in a video by creator Octorious, make a secondary PS account, set it as your default, and log into the PS Remote Play app using this account. Then, connect your headset to your phone, join a Discord voice channel, and connect to your PS4/ PS5 using the Remote Play app.
Now, you should be able to hear both Discord and console audio via your phone, but you might experience some latency. To reduce latency, the creator suggests using the lowest possible stream quality to free up bandwidth. You can then pick up your PS controller to jump into the action while talking to your friends on Discord.
If you don't want all this hassle, we suggest you queue up with friends who own a PlayStation console. You can then create a party and play with friends on your PS5. Use the linked guide to learn how that works.
PlayStation Status on Discord Not Working? Change Privacy Settings on PSN
In case you are not seeing your PlayStation activity on Discord even after linking your PSN account, chances are that it's due to your PSN privacy settings. Here's how to change your privacy settings on PlayStation Network:
1. Open Sony's account management page in a browser and switch to "Privacy Settings" from the left sidebar.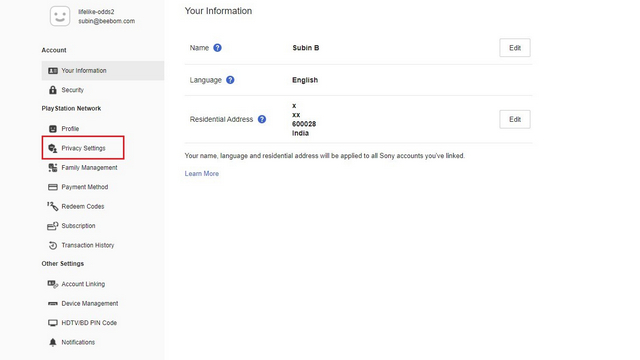 2. Expand the "Personal Info | Messaging" section under privacy settings and click the "Edit" button next to "Online Status and Now Playing".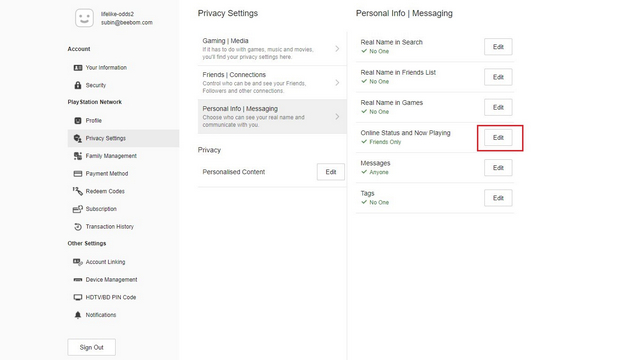 3. Change the privacy from "Friends Only" to "Anyone", click "Save", and you are all set! Users can now see your PS5/ PS4 game activity on Discord.
Frequently Asked Questions
Q: Is there a Discord app on PlayStation 5?
No, the Discord app is not available on PS5. However, native PS5 voice chat for everyone has started to roll out. Furthermore, as part of Discord's partnership with Sony, you can link your PlayStation Network account to Discord. This will be used for voice chat and for your friends to see your in-game activity.
Q: How to link the PlayStation account to Discord?
You can link your PlayStation account to Discord from Discord's Connections page. We have explained the steps involved to connect your PlayStation and Discord accounts in this article.
Q: When is Discord coming to PS4?
While PS5 now has Discord support, at this moment, there is no exact date on when you could expect the same on PS4. However, proving the new update gains enough popularity, we should get an update in the distant future.
Discord Integration on PlayStation 5 and PlayStation 4
Thanks to an official integration, it's now that easy to use Discord voice chat on your PS5 console. PlayStation 4 owners who don't mind jumping through many hoops and buying additional gadgets to use the chat app while gaming can try out one of the workarounds we've mentioned above. Once done, check out these best PlayStation 5 games to play while you talk with your mates.
---
Load More